Family Guy Parodies The Beyonce, Jay Z & Solange Knowles Elevator Fight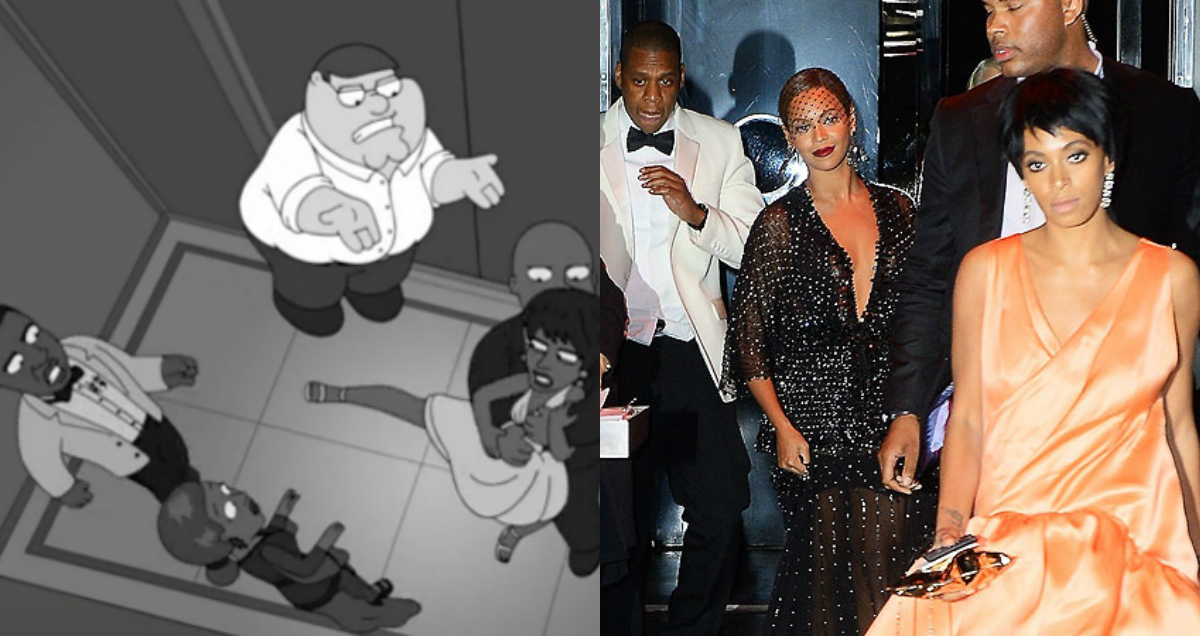 Family Guy is always making fun of pop cultures hot topics. This time Beyonce, Jay Z and Solange was the butt of the joke. The hit Fox series revisit the infamous elevator fight between Jay Z and Solange at the 2014 Met Gala where Beyonce just stood in the back and let it all go down. Two years later and we all still wondering what caused the fight.
Check out the hilarious clip below!