I Said What I Said Petunia! Teyana Taylor Confirms 3Way Sessions With Hubby Iman Shumpert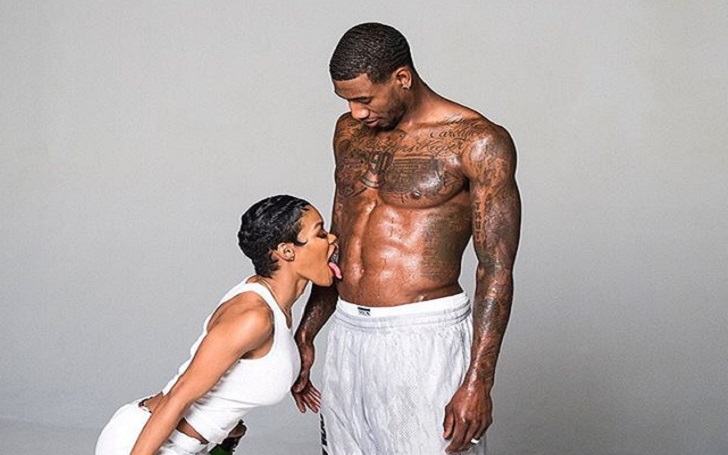 Teyana Taylor's highly anticipated second album K.T.S.E. finally dropped and from the fan reviews, she definitely didn't disappoint. Now we all known that the Harlem songstress can't keep her hands off of her man Iman Shumpert, so we shouldn't br surprised to see she is all for the kinky sex with her baller boo. Her song "3Way" pretty much confirmed how ready and willing she is to get down and freaky for her hubby but the question is, does her art really imitate life?
Taylor sat down with the Big Boy's Neighborhood crew and spilled the tea on her erotic sex life:
"Ok, look. Listen, I ain't finna sing about nothing that I ain't been through. Ok? My album just is what it is," she said.
"I'm not saying it's what you have to do," she continued. "I'm saying when you make a vow, and when you're married, it ain't no limits. Period. It ain't no, what you gon' do, what you not gon' do. Why do we get married? How we gon' get married and then have limits?"
Petunia out here dropping jewels or nah?
Catch the rest of the interview below… skip to 45:10 for the juicy threesome talk.
Written by Debra Oh @The_Ebony_Issue 
The Original Juicy Fruit Tawatha Agee's Is Back!!!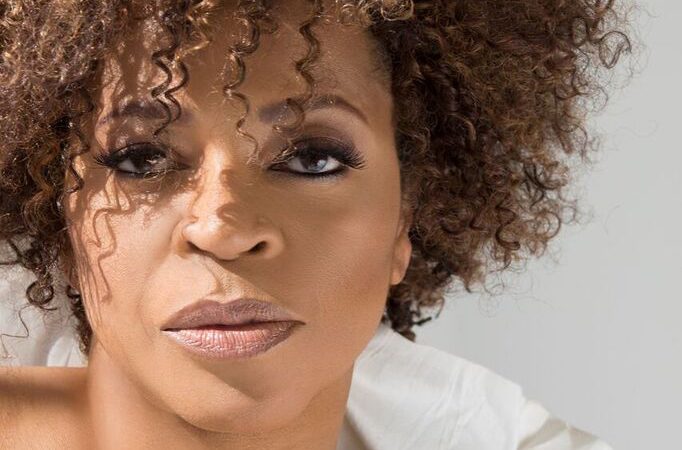 We all remember the hit song Juicy Fruit that has been remade numerous times. Well, I had the chance to speak with her to see whats new and what ha been going on in Ms. Tawatha Agee's life. Let's see what she has been up to and how it all began for her.
Did you ever think that singing in your choir and playing the piano would have led you to Juicy Fruit?
Tawatha Agee: No *lol*. I was like 13 years old and I enjoyed playing. I had no idea that one could make money from singing. I played in my church choir and I was 13 it was a while back. I just enjoyed doing what I was doing. What got me to Juicy Fruit and continuing to this day. Life was an adventure. I use to like to read and I would read about people all over the world and I was like it would be great if I could do what they are doing as far as singers. I use to read the information on albums, that was a dream that I would one day do something like that. I never thought that playing in my church choir would lead to Juicy Fruit.
You have a song that the young and old know and love thanks to the mix done by New York's own Biggie and Diddy. Do you feel that they did your song justice?
TA: Yes I was very pleased. It was introduced to a whole new audience. So the next generation got to hear. Juicy is one of the songs that will not go away. The song is timeless. I hope someone does it very soon so that it can be presented to the next generation. Your grandmother knows it, your mother knows it, you know it, your kids know it. That is like the perfect gift. The gift to keep on giving.
Have you ever wanted to try your hand at rapping? If so who would you do a collaboration with?
TA: No. I know my forte. I know what I'm good at. I know I'm good at singing and telling people what to do. I do not think I would be a good rapper. So I stay in my lane, I know what lane I'm supposed to be in. I wouldn't even try to do that. It would be like are kidding me. I will not have my nieces and nephews laughing at me. I love D'Angel, Jazmine Sullivan, Ledisi and Kendrick Lamar. There are so many people that I love Johnny Gill…I like a lot of people. I can usually get along vocally with other peop\l.e Everybody has something different that they can contribute.
What's one thing your fans/supporters do not know about you?
TA: But if I told them then they would know and it's obvious its something I do not want them to know*giggles* My life is an open book but I will let you know what I want you to know.
Are you currently working on any new projects?
TA: I am currently working on a new project and the Tour Gate. It's a very exciting time for Ms. Tawatha. I'm loving it because after all this time I've worked with so many people singing background. So now it's like you have done that so what are you going to do now. What's the next chapter of your life going to be? I am going to enjoy this next chapter of my life and sing for Tawatha and sing as myself and not behind someone. It's like starting all over again. I'm the only one on the stage. I'm used to singing with a band, background singers and having a large group behind me. But when I walk out there and I'm the only one singing. It's very exciting and doing something that you love to do. I love singing and I love singing for people. Even though I am singing hits from the Mtume Band people still know that. Every step is an adventure.
Racism From The Eyes Of A Child-Mathew Knowles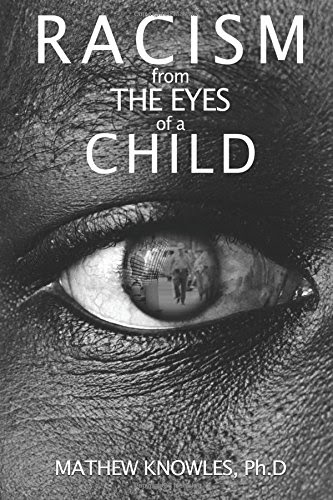 The anticipation is over. Mathew Knowles has released his book Racism From The Eyes Of A Child. We all have experienced racism at a young age and some of us are still experiencing it today. Racism starts at home. You teach your child how to love all no matter the color of their skin. We are equal. The society we live in teaches us racism. Like we have The Ringling Bros. and Barnum & Bailey Circus and then we have the Universal Soul Circus. We have R&B and we have Pop. It's a sad world we live in. So we wanted to see what Matthew Knowles had to say about Racism. Its Only Entertainment had the chance to speak with Mr. Knowles about his book, and his meaning behind it at all.
What inspired you to want to write a book like Racism From The Eyes Of A Child?
Mathew Knowles: What motivated me to write this book. I wanted to tell my story about growing up in Gaston, AL. The experiences that I had of one of the first integrated Junior High School, University of Tennesse. I wanted to research better because I never had the understanding and explore information and share that. I wanted to write a book that gave dialogue conversation in our community and across the globe. That dialogue is about racism. I wanted to start a dialogue for colorism and when someone discriminates based on the color of someone's skin. I wanted to talk about my years in therapy. I wanted to be vulnerable and share my years of therapy and finding moments for me in therapy. Encourage our black community hopefully to utilize the opportunity to get therapy. That was some of the reason and lastly because I am an educator. This is my second book. My first book was DNA of Achievers. As an educator, one of our missions is to write. Those are the reasons I decided to write this book.
How does Colorism affect you as it related to Destiny Child, raising your children and raising your family, or if it did affect you at all?
MK: Three years ago I taught my hardest management class. We did research on looking at The Top 40 Pop radio in America, and going back over the years and just looking from a shade of colors of females. How many were played on the pop radio? Surprisingly, only a very few played on pop radio. Then we ask why is that?. I noted the artist today that are examples in the book. What did impact my decision with Destiny Child was demographics quite frankly.When we look at America there are 240 million white folks, 40 million black folks, 60 million Hispanics. So from a pure business perspective, I had to look at the numbers and understand them and who was my audience and how can I get all of the audience, including the white audience. So I realized that at Columbia Records and Sony that I had an uphill battle because back in 1997 you had the black department, the urban department, black music department. That was what existed the segregation in those record labels. So I had to maneuver through that at the record label to get the pop radio to play Destiny Child so from that perspective Yes.
Did it affect you when your mom told you not to bring home a nappy headed black girl home. How did that affect your children?
MK: I can tell you that it affected me. I eternalize that when my mother said that. It influenced my behavior and many of my decisions. When you are a child and eternalize something it affects you. It affects your decision making, and how you think. In the book I talk about in high school I dated primarily white girls. T talk about that in the book. That is one of the ways I eternalized it as that I should not date black women. I should be dating white girls. I talk in the book when I first my former wife and people have certainly got that all wrong. I was at one party and I saw this woman and I thought she was white. When I approached her I approached with her from a perspective because I thought she was white. When I started talking to her and getting to her know at the party. I realized in fact that she was black but I thought at first she was white. In college, I dated a lot of white women instead of black women. I eternalized what my mother side that why it was helpful for my therapy to understand how it affected me.
You have painted your picture of Mr. Knowles now its time to read more about him and get to know him. Get to really know Mr. Knowles. I have had the chance to meet him in person for his book release The DNA of Achievers. He was very humble and was open to any questions that were asked. I still do not know him but I get to know more about him each time we speak. The one thing Mr. Knowles wants you to take away after reading his book is that YOU learned a lot about what folks went through back in the 50's, 60's and 70's it was a lot. In his book, he has 4 guests (his sister, my first cousin, Robert Avery and a young lady that he went to school with. He does not like to write a whole book, he likes to have a guest. And they give their perspective. He hopes that you learned a lot from his guest telling their stories. Most importantly the trauma they endured in those days. For men maybe a therapy is not a bad thing we shouldn't feel weak that we go to therapy.It's time we let white people know how we feel about them. He stated that he knows when black people get together they talk about white people. When they are in front of them they don't say anything. He wants you to break the silence and let them know how you feel, and let them tell us how they feel about us.
Bangladesh Talks Signing With Cash Money & Brandy's "Two Eleven" Album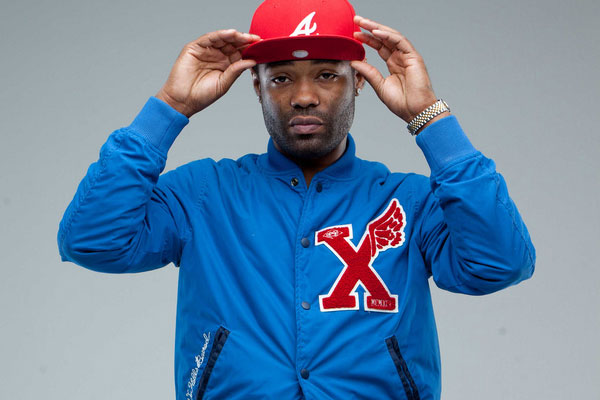 Bangladesh is the hottest producer in the game right now. He is responsible for creating hits for the biggest artist in the game like Ludacris, Beyonce, Rihanna, Nicki Minaj and Ke$ha just to name a few.
His work dates back as far as 1998, but after producing "A Milli" for Lil' Wayne's The Carter III album he has been mentioned in the media non stop. The instrumental to "A Milli" was so hot, that every rapper's favorite rapper had to spit a few bars over it.
In 2012, if you want a hit record, Bangladesh is the producer to get the job done. If you don't have a track from him on your album, chances are your project isn't hot.
The super producer spoke with us for an exclusive interview to speak about the controversy surrounding non payment from Cash Money, signing with the label and working on Brandy's comeback album, 2/11.
IOE: How did you come with such a unique production sound?
Bangladesh: The influence comes from studying producers like Timbaland, Organized Noize and DeVante. The era of when music was about different styles. You shopped for music back then because everyone had their own style. You wasn't buying two CDs and they have the same type of sound on it. That is what inspired my sound.
What's the process of creating that signature Bangladesh sound when you get in the studio?
It's just something that is natural for me, it's just how it comes out. I can't control it, everything I was making was single material. People think you try to make singles but it's just what happens. It's not something I'm trying to do.
Lets talk about the Cash Money controversy over non payment. I know the media can hype things up, but was there really beef or was it just business?
It was business. Sometimes the bad business turns into beef. It was just not the best situation at first. Sometime people don't stop to handle business thats not in their face. I don't think it was something that was intentionally done. I think it was like they were so busy and had so much going on that it was out of sight out of mind. I didn't go to the media to put out bad vibes about Cash Money. During the time I did "A Milli," a lot of people wanted to interview me and when questions were asked, I answered them how I felt because I keep it one hunnid like that. Sometime you can talk too much to the person doing the interview not knowing that they just want you to make them look good. I was mislead, but I don't take back what I said. I just would not have said it to that person doing the interview.
What made you decide Cash Money was the right label for you?
Me and Baby developed a relationship ever since "A Milli" and "6 Foot 7 Foot." Since "6 Foot 7 Foot" the relationship had grown because he was trying to resolves the issue. Once it was known there was an issue, it immediately started to get handled. Real recognize real at the end of the day. We are both doing our thing in the music business and it's important to associate yourself with people that are making things happen, so I felt like it was the right thing to do .
Did you have the chance to get in the studio with Lil' Wayne for "A Milli," or did you just send him the beat?
Naw. Everybody wanted A Milli, I could have sold that to anybody but I didn't want to sell it until I heard Wayne on it because that is who I heard on it when I made it. It was a lot of new artist that wanted to buy the beat and a lot of A&Rs wanted to buy the beat. I'm all about the right move instead of just taking the check. I could have sold that beat to a artist that got shelved and it never came out, so it was all about making the right move.
I understand you are working on Brandy's new album 2/11. How did that happen?
It's crazy because I was out in Cali in a Ke$ha session with Dr. Luke, and her mother called my partner and told him that I was Brandy's favorite producer and she wanted me to produce her album. I was shocked because I didn't know she knew about me. She came to the studio that same day and she was so humble, that she just sat on the floor and listened to my music and was going crazy over the beats. She didn't have a deal at the time, but a year later she got a deal and we started working. It's real dope when you can work with someone who seeks you out and really wants to work with you.
What's the vibe like being in the studio with Brandy?
She's just real into it, intense and still got the passion about the music. She still one of the best vocalist in the game and any veteran star will tell you that.
What's the sound like on Brandy's 2/11 album?
The music is new and against the grain. As far as the content, she still the same. You know most females get sexier and they cloths come off and they talking about other stuff. What I appreciate about her is she stays true to herself, she gone do her. If the song is written to sexy she isn't going to do it. She wants to stay in her lane and the music is on another level. It's a different sound of r&b, its Bangladesh beats and Brandy's vocals.
Can you describe the sound of 2/11 in one word?
Refreshing. It's just refreshing man, if you been listening to music you haven't got any satisfaction from the music lately. If you a Brandy fan, you gone be satisfied. Its not gone be one joint or two joints, but its gone be a lot of joints on there to rock with that you gone wonder why they not on the radio.
This album is considered her big comeback album, can you say with confidence that 2/11 is it?
Hell yeah! She did the right thing. I don't want to toot my own horn, but people need to fuck with me. And when you seek me out, I really put on for you. I'm gone give you all my best beats. She has always been the type of artist that likes to rock with one producer or maybe two. She always used that formula, and now she rocking with me. I really appreciate her for considering me.
What else can we expect from Bangladesh in 2012?
I worked with Far East Movement, Kesha, I try to do more pop extreme type things. I worked with 2 Chainz, thats like my family. I also worked with Jeremih, E-40 and Kelly Rowland. Actually i'm working on my album. It's a production based album, I got a lot of features on it. I'm actually putting out a song on Tuesday called "The Opera" with myself, Baby and 2 Chainz.