Kelis Reveals That She Divorced Nas Because He Was Physically Abusive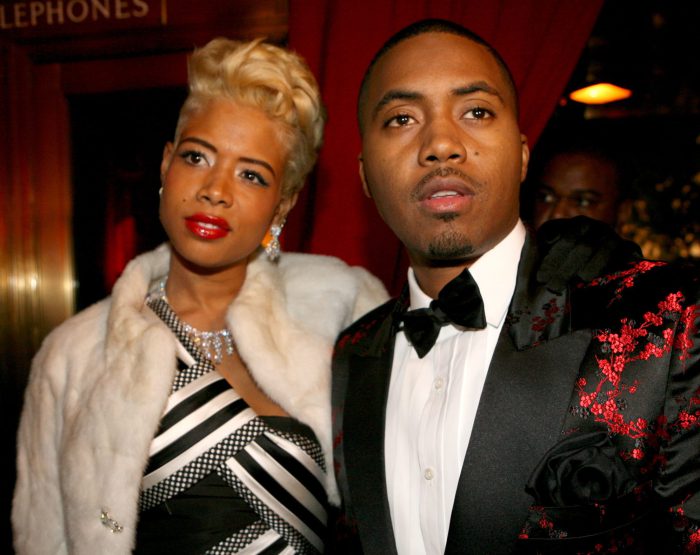 Kelis Reveals That She Divorced Nas Becuase He Was Physically Abusive

Mr A-List The Man Responsible For Jump Starting Drake's Baby Mama Sophie's Career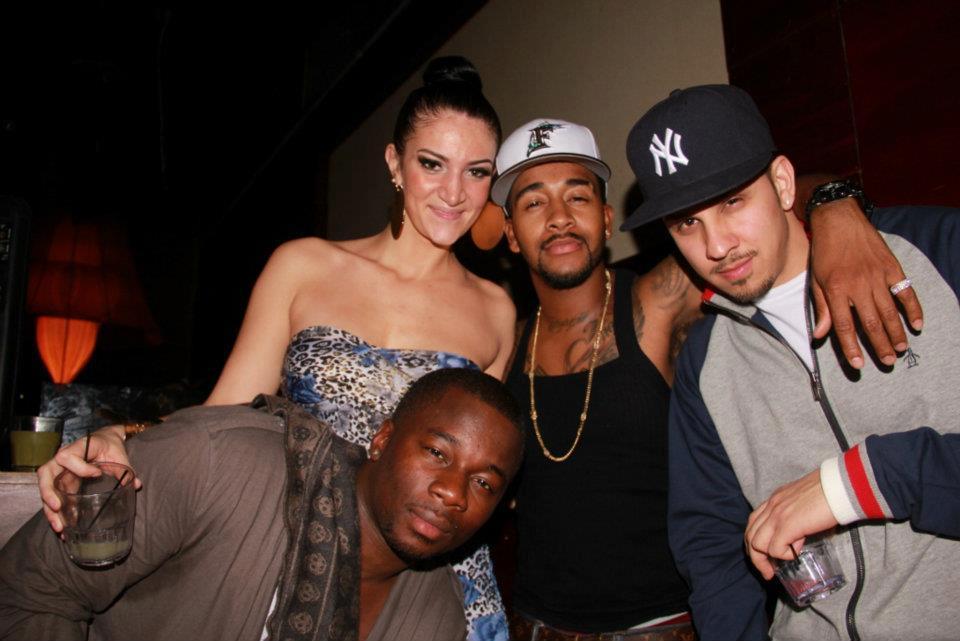 Pusha T may have started the beef with Drake and its looking like he have ended it with "The Story Of Adidon" diss track. The GOOD Music M.C. went for the kill by mentioning Drake's alleged secret baby boy Adonis by former vixen and porn star Sophie aka Rosee Divine. Everyone has been asking me if I had the scoop and that I do have.
Sophie came to America from Paris about 6 or 7 years ago. She met Mr. A List who has been doing marketing and promoting in NYC for years telling him of what a rough time she was having here in the states. You know the come up always starts off with a good sob story. He took Sophie under his wing creating the name Rosee Divine and developing a brand for her. She wasn't your average white girl, she was extremely tall and had one of the biggest asses you ever seen so getting attention would be pretty easy for her. Mr. A List started getting Rosee booked for celebrity parties around NYC which would be the start of her meeting high profile celebrities like Iman Shumpert, Drake, Mack Maine, Joe Budden, Omarion and more.
Mr. A List started taking Rosee to model castings which also included butt naked modeling as I would like to call it. She was featured on World Star Uncut and more. This was the start of Rosee's alleged porn career. It started with a few butt naked solo videos with baby oil and things just begin to get a bit more raunchy from there. Mr. Alist was responsible for getting Rosee casted on MempHitz & Toya Wright's The Real Mistresses of Atlanta as well. Drake's baby mama got her start here in NYC with the help of Mr. A List. There is so much more that I will reveal later this week.
Janelle Monáe Comes Out As 'Pansexual.' What Does That Mean?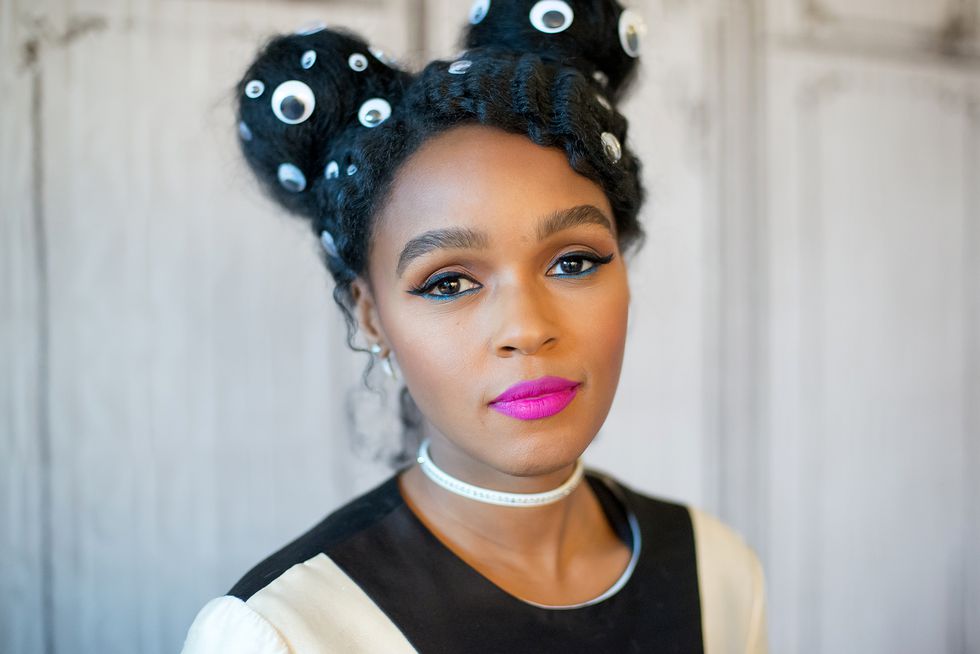 We all have wondered if Janelle Monae was gay or straight over the years and she has now decided to be free and let is all know what the deal is.
According To Washington Post:
In a Rolling Stone cover story, Janelle Monáe came out as "pansexual." After identifying as bisexual, Monáe says that once she read about pansexuality, she realized: " 'Oh, these are things that I identify with too.' I'm open to learning more about who I am."
If this is the first time you've heard this term, let us translate.
GLAAD puts pansexuality under the bisexual umbrella, defining the term as "anyone attracted to people of all genders or sexes, or regardless of sex or gender." Pansexuality is a more expansive label than bisexual, including attraction beyond the male-female gender binary, to include those who are trans, gender-fluid, androgynous, intersex and more.
People define "pansexual" in varying ways. For example, sexologist Carol Queen tells Vogue Magazine that "pansexual people do not desire everybody, they just don't rule a person out because of gender," adding that "there is no exact definition of this term."
Rolling Stone notes that Monáe has long dodged questions about her sexuality, saying "I only date androids" and characterizing herself as "sexually liberated" rather than slapping a label on her sexuality. But deeper clues are present in her music, she says. "If you listen to my albums, it's there," Monáe adds, citing "Mushrooms & Roses" and "Q.U.E.E.N.," which mention affection for a character named "Mary."
Monáe isn't the first celebrity to come out as pansexual; Jazz Jennings, Angel Haze, Laci Green and Miley Cyrus also identify as pansexual. For example, rapper Haze defines pansexual as "just want[ing] love. To have a connection with anyone you can find it with," regardless of gender.
In Rolling Stone, Monáe doesn't define what pansexuality means to her but says that she wants to be a role model for anyone struggling with their sexuality. "I want young girls, young boys, nonbinary, gay, straight, queer people who are having a hard time dealing with their sexuality, dealing with feeling ostracized or bullied for just being their unique selves, to know that I see you," she says. "This album is for you. Be proud."
Racism From The Eyes Of A Child-Mathew Knowles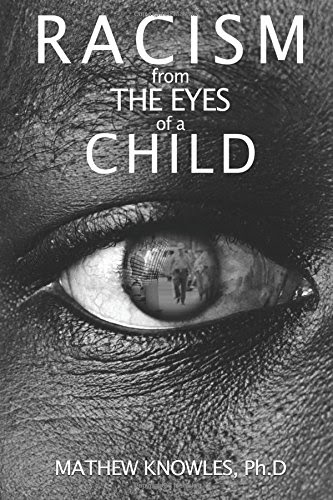 The anticipation is over. Mathew Knowles has released his book Racism From The Eyes Of A Child. We all have experienced racism at a young age and some of us are still experiencing it today. Racism starts at home. You teach your child how to love all no matter the color of their skin. We are equal. The society we live in teaches us racism. Like we have The Ringling Bros. and Barnum & Bailey Circus and then we have the Universal Soul Circus. We have R&B and we have Pop. It's a sad world we live in. So we wanted to see what Matthew Knowles had to say about Racism. Its Only Entertainment had the chance to speak with Mr. Knowles about his book, and his meaning behind it at all.
What inspired you to want to write a book like Racism From The Eyes Of A Child?
Mathew Knowles: What motivated me to write this book. I wanted to tell my story about growing up in Gaston, AL. The experiences that I had of one of the first integrated Junior High School, University of Tennesse. I wanted to research better because I never had the understanding and explore information and share that. I wanted to write a book that gave dialogue conversation in our community and across the globe. That dialogue is about racism. I wanted to start a dialogue for colorism and when someone discriminates based on the color of someone's skin. I wanted to talk about my years in therapy. I wanted to be vulnerable and share my years of therapy and finding moments for me in therapy. Encourage our black community hopefully to utilize the opportunity to get therapy. That was some of the reason and lastly because I am an educator. This is my second book. My first book was DNA of Achievers. As an educator, one of our missions is to write. Those are the reasons I decided to write this book.
How does Colorism affect you as it related to Destiny Child, raising your children and raising your family, or if it did affect you at all?
MK: Three years ago I taught my hardest management class. We did research on looking at The Top 40 Pop radio in America, and going back over the years and just looking from a shade of colors of females. How many were played on the pop radio? Surprisingly, only a very few played on pop radio. Then we ask why is that?. I noted the artist today that are examples in the book. What did impact my decision with Destiny Child was demographics quite frankly.When we look at America there are 240 million white folks, 40 million black folks, 60 million Hispanics. So from a pure business perspective, I had to look at the numbers and understand them and who was my audience and how can I get all of the audience, including the white audience. So I realized that at Columbia Records and Sony that I had an uphill battle because back in 1997 you had the black department, the urban department, black music department. That was what existed the segregation in those record labels. So I had to maneuver through that at the record label to get the pop radio to play Destiny Child so from that perspective Yes.
Did it affect you when your mom told you not to bring home a nappy headed black girl home. How did that affect your children?
MK: I can tell you that it affected me. I eternalize that when my mother said that. It influenced my behavior and many of my decisions. When you are a child and eternalize something it affects you. It affects your decision making, and how you think. In the book I talk about in high school I dated primarily white girls. T talk about that in the book. That is one of the ways I eternalized it as that I should not date black women. I should be dating white girls. I talk in the book when I first my former wife and people have certainly got that all wrong. I was at one party and I saw this woman and I thought she was white. When I approached her I approached with her from a perspective because I thought she was white. When I started talking to her and getting to her know at the party. I realized in fact that she was black but I thought at first she was white. In college, I dated a lot of white women instead of black women. I eternalized what my mother side that why it was helpful for my therapy to understand how it affected me.
You have painted your picture of Mr. Knowles now its time to read more about him and get to know him. Get to really know Mr. Knowles. I have had the chance to meet him in person for his book release The DNA of Achievers. He was very humble and was open to any questions that were asked. I still do not know him but I get to know more about him each time we speak. The one thing Mr. Knowles wants you to take away after reading his book is that YOU learned a lot about what folks went through back in the 50's, 60's and 70's it was a lot. In his book, he has 4 guests (his sister, my first cousin, Robert Avery and a young lady that he went to school with. He does not like to write a whole book, he likes to have a guest. And they give their perspective. He hopes that you learned a lot from his guest telling their stories. Most importantly the trauma they endured in those days. For men maybe a therapy is not a bad thing we shouldn't feel weak that we go to therapy.It's time we let white people know how we feel about them. He stated that he knows when black people get together they talk about white people. When they are in front of them they don't say anything. He wants you to break the silence and let them know how you feel, and let them tell us how they feel about us.