50 Cent Calls Ja Rule A Fool For Not Paying $3.1 Million Tax Debt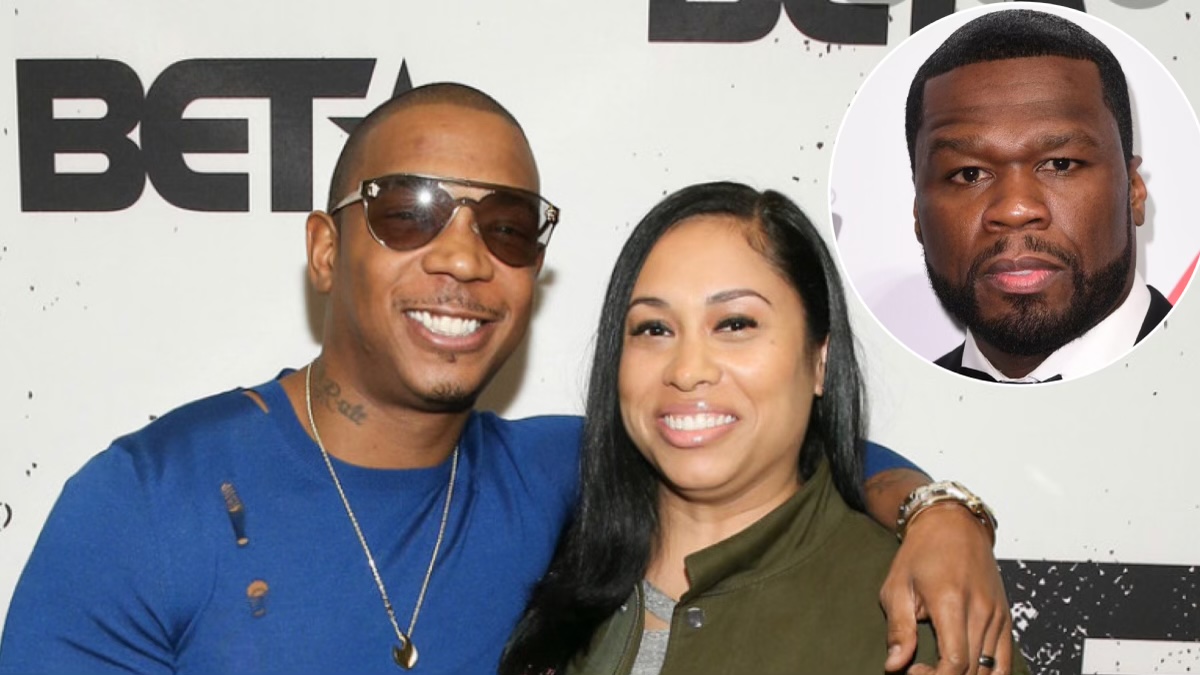 50 Cent said death will have to due them part before him and Ja Rule make a mends

As you all may or may not know the hit series "Power" executive producer 50 cent and "Murder Inc" former artist , Ja Rule has had a long time feud on the internet.
As of recently , according to "Rap-Up" , Ja Rule and his wife are being sued for $3.1 million in backed taxes by the IRS.
The IRS is seeking a judgment against both Ja Rule and his wife claiming they refuse to pay off their debt regardless of their countless attempts to collect this debt. These taxes are owed from the years of 2005-2017.
50 cent had his own run in with owed taxes , when he filed chapter 11 bankruptcy back in 2015. In 2017 , his case was discharged after he paid off more than $22 million of his debt .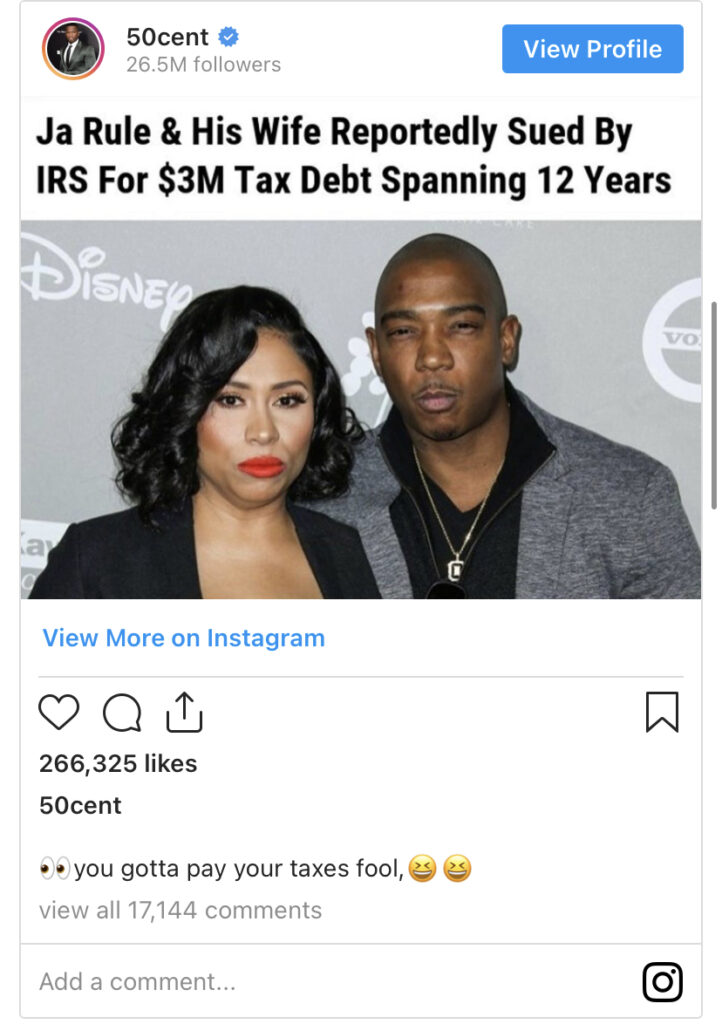 Despite his own financial past , 50 took to Instagram to send some words of encouragement to his long time rival . Telling him to pay up ! " You gotta pay your taxes fool" fif shared with his followers .
The two stars staticky past is dated back two decades . But resurfaced in April of 2020 when Ja challenged Fif to a Verzuz battle , and 50 refused the offer .
No one is sure when the shade will cease but according to 50, one of them would have to die first .