50 Cent Laughs At Possible Lloyd Banks and Young Buck Tour; Speaks on Group Members 'Laziness'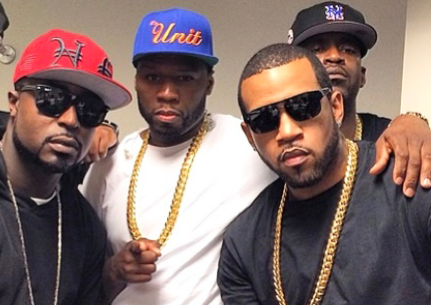 During a recent tour stop on his Final Lap Tour, 50 Cent seemed to take jabs at Lloyd Banks and Young Buck, sharing behind-the-scenes footage on Instagram.
As he prepared for the show, he made comments like, "They think this is something? Wait 'til they see Lloyd Banks' tour," and "Wait 'til they see Straight Outta Cashville," referencing Young Buck's debut album.
These comments from 50 Cent are not entirely surprising, as they echo criticisms he made in his 2020 book, "Hustle Harder, Hustle Smarter," where he discussed Banks' and Yayo's struggles to adapt to the changing music industry.
He expressed regret that he hadn't done a better job teaching them to evolve and change their habits.
According to 50 Cent, Banks and Yayo were not capitalizing on their G-Unit success, and he had advised them to use platforms like YouTube and Instagram to promote themselves.
However, Banks resisted the idea, which led 50 Cent to believe that he couldn't invest any more time or money in his career.
This recent onstage banter seems to reignite the long-standing tensions between 50 Cent and some members of G-Unit.