Beanie Sigel Knocked Out By One Of Meek Mill Goons Backstage At Bad Boy Reunion Concert In Philly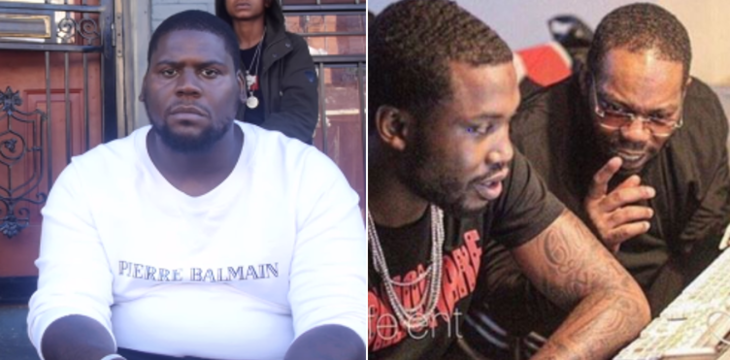 Looks like this is the beef that will just never end. The Game started this beef when he called out Meek Mill, claiming he snitched on him to the police in regards to Sean Kingston getting robbed for his chain at a LA nightclub. Game claims Meek told the police that his entourage was responsible. Meek and Sean Kingston both replied via Instagram calling Game gay and a fake gangster. The diss records begin to hit the net and things got interesting when Philly vet rapper Beanie Sigel got involved.
The broad street bully was in the studio with Meek and his crew to record a Game diss track. Well, things got even more interesting when Game later revealed that Meek and his crew knocked Beanie Sigel out after he appeared on stage with Diddy and French Montana during their Bad Boy Reunion tour stop in Philly. Allegedly, Beanz leaked some info to The Game about Meek Mill and appeared on a radio show claiming he has no beef with The Game but he was just on deck to help out with some lyrics. That didn't seem to sit well with one of Meeks boys by the name of Teefy who attack Sigel backstage, knocking him out.
Check out the video footage below!