Birdman and Crew 'Pops Off' On Druski At Studio Session In Los Angeles (Caught On Camera) 🎥 🥊💨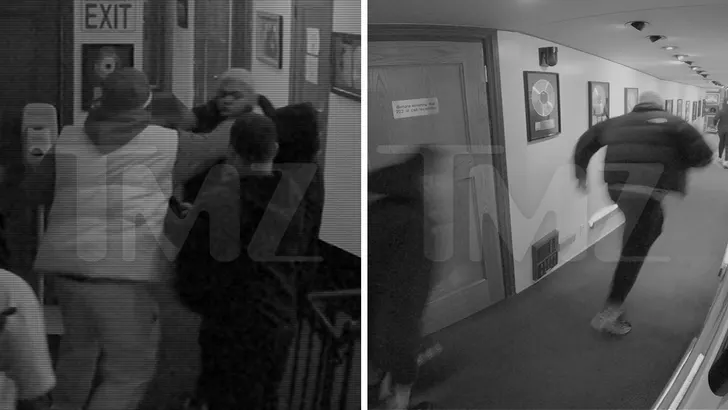 Druski's constant clowning of Birdman might've just caught up to him.
Check this raw surveillance footage obtained by TMZ — it's Birdman and his crew rollin' up on Druski at a late-night studio sesh in L.A.
Peep the vid, they're face-to-face in a stairwell, and it gets heated real quick.
Birdman didn't hold back, throwing hands at Druski. Birdman and crew pops off, the Druski and his crew went practically rolling down the stairs trying to break out.
They make a run for it through the studio halls, with Birdman following them like a scene from Halloween. 😂
Word is, Druski had just wrapped up filming for his reality show, "Coulda Been House," when this went down.
After all is said and done, Birdman's showing off something he took from the whole ordeal — Druski's chain.
He's stylin' it on social media, writing, "Surprise Party B*tch Slippin In Studio Richgang."
Druski's staying silent about the whole thing on his platforms. 🎥💨