Cardi B and Selena Gomez Shoot "Taki Taki" Video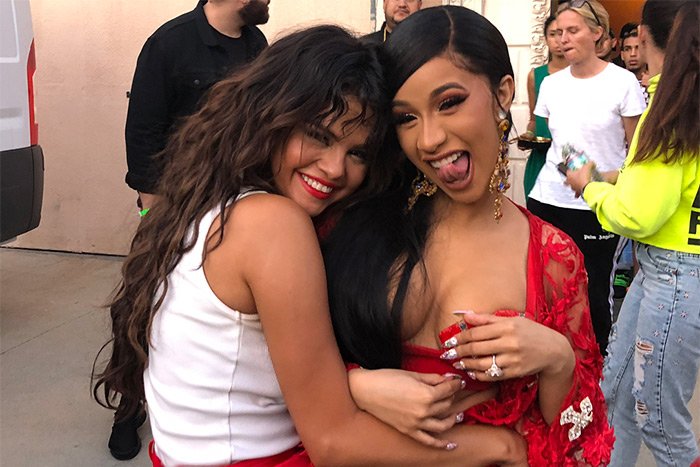 Looks like The Bronx Trap Selena done linked up with Selena Gomez. The two were on set in Los Angeles to shoot a video for DJ Snake's new single "Taki Taki" featuring Ozuna on Friday Aug. 24th. The music video was directed by Colin Tilley. Gomez posted photos on her Instagram seated next to her collaborators all dressed in red. That sounds like Cardi's style.
Check out the gallery below.