Chris Brown & Soulja Boy Take Over Social Media With "Mean Girls" Beef Over Karrueche [FULL RECAP]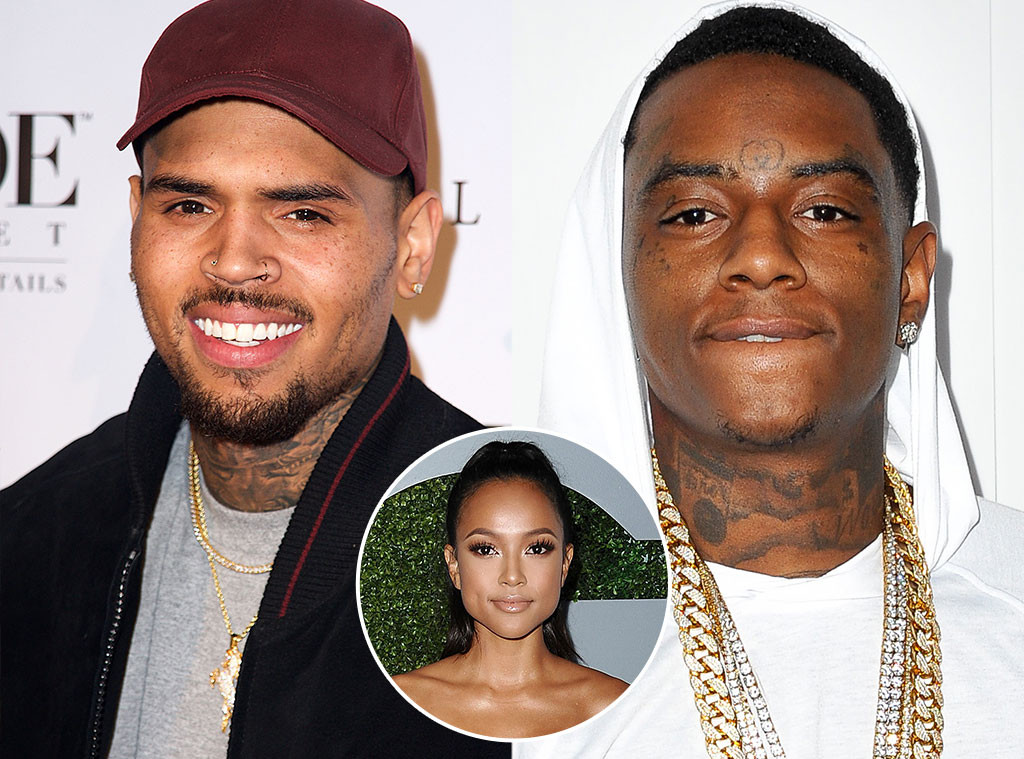 I had to call it mean girls beef because what real gangsta you know send threats on social media. That means when you do pull that trigger and kill someone you are going to jail!!! I assume they just don't care about going to jail or losing their life over petty social media beef. Anyway though, Chris Brown and Soulja Boy and their little brainless minions decided to flood our Instagram and Twitter timelines with their back and fourth threats.
It all started when Soulja Boy alerted the world that Chris threatened to fight him for commenting on Karrueche's photo on IG. Next thing we know its this whole big thing of fighting, guns and who can't go to hood and never been. But we all know neither of these dudes are really about that life. Check out the video below to get the run down on all that happen.