Did Remy Ma Step To Karen Civil Over Nicki Minaj Beef?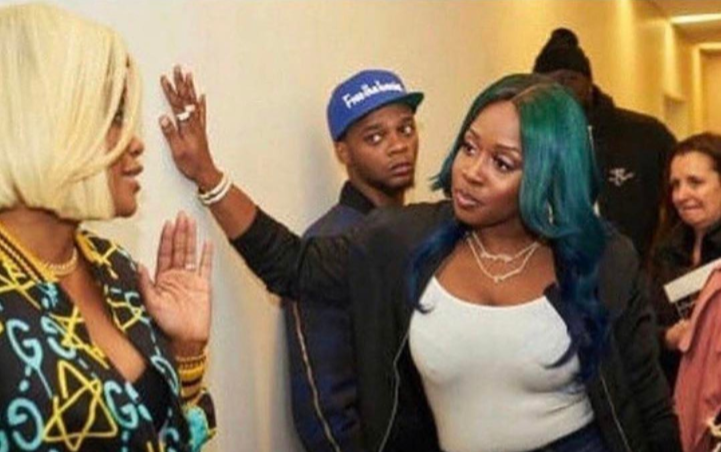 I had to get the scoop right! I might have figured out what is going on here with Remy Ma and Karen Civil. Remember when Safaree was on Wendy Williams and revealed people from Nicki's team has been trying to block interviews and press? And remember when Meek Mill went off on social media about the same thing? Allegedly, Karen Civil is behind all of this. She is suppose to be Nicki Minaj's social media manager. I hate to have to go with Remy on this because ya'll already know I'm team Nicki all day. However, Karen has been known to do lame corny industry blocking for years. Industry insiders have emailed me about her throwing me under the bus in business meetings.
Anyway tho, Karen and Remy were both speaking on a panel at the women on the move conference and I hear this is where the pressing is rumored to have went down. I hear Karen has been on her corny hater missions, getting people locked out here in these digital streets. If I am 100% accurate, that means somebody is gonna fight. At this point someone has to fight because Karen has been doing this for years and it's not cool. Lets have beef, competition or whatever but lets not go out of your way to do corny shit. If your people are your real supporters, they would stop fucking with the opps automatically. I mean Thats how we do uptown. Karen is gonna catch a serious beat down once day.
Now I don't know if this actually what is happening here with these two ladies but it does looks like someone is being pressed. Who knows they could have just been having a good convo and Remy got tired and need to lean on the wall.