Diddy and Yung Miami Helped Feed Families In Miami On Thanksgiving Day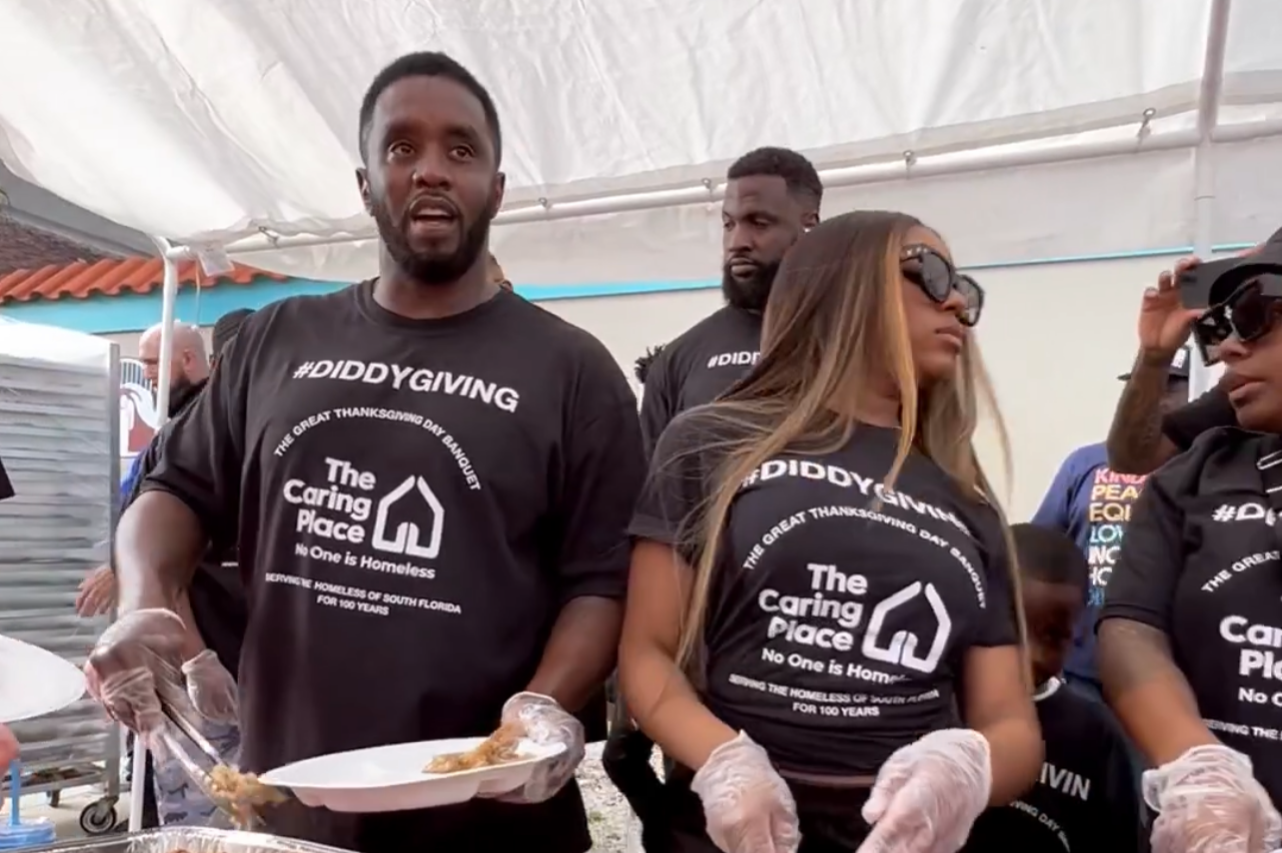 Diddy helped feed families on Thanksgiving Day for The Caring Place's Thanksgiving banquet in Miami's Wynwood neighborhood. The hip hop mogul brought his family out to help as well. You guys already know if he was in Miami, City Girls Yung Miami was right by his side.
"This is a dream come true to be able to help feed thousands of people," Combs said. "I always feel like Thanksgiving is not just about us eating. It's about being thankful and giving back."
It was the first time since 2019 that the annual event was at full capacity, with enough food for 700 people.
The Caring Place helps serve Miami's homeless population.
"It's a blessing to be able to give," Combs said. "That's a blessing in itself."