Drake 'Bangs' On Pusha T On New LP; Call Him "A Broke A$$ F*cK Statistic"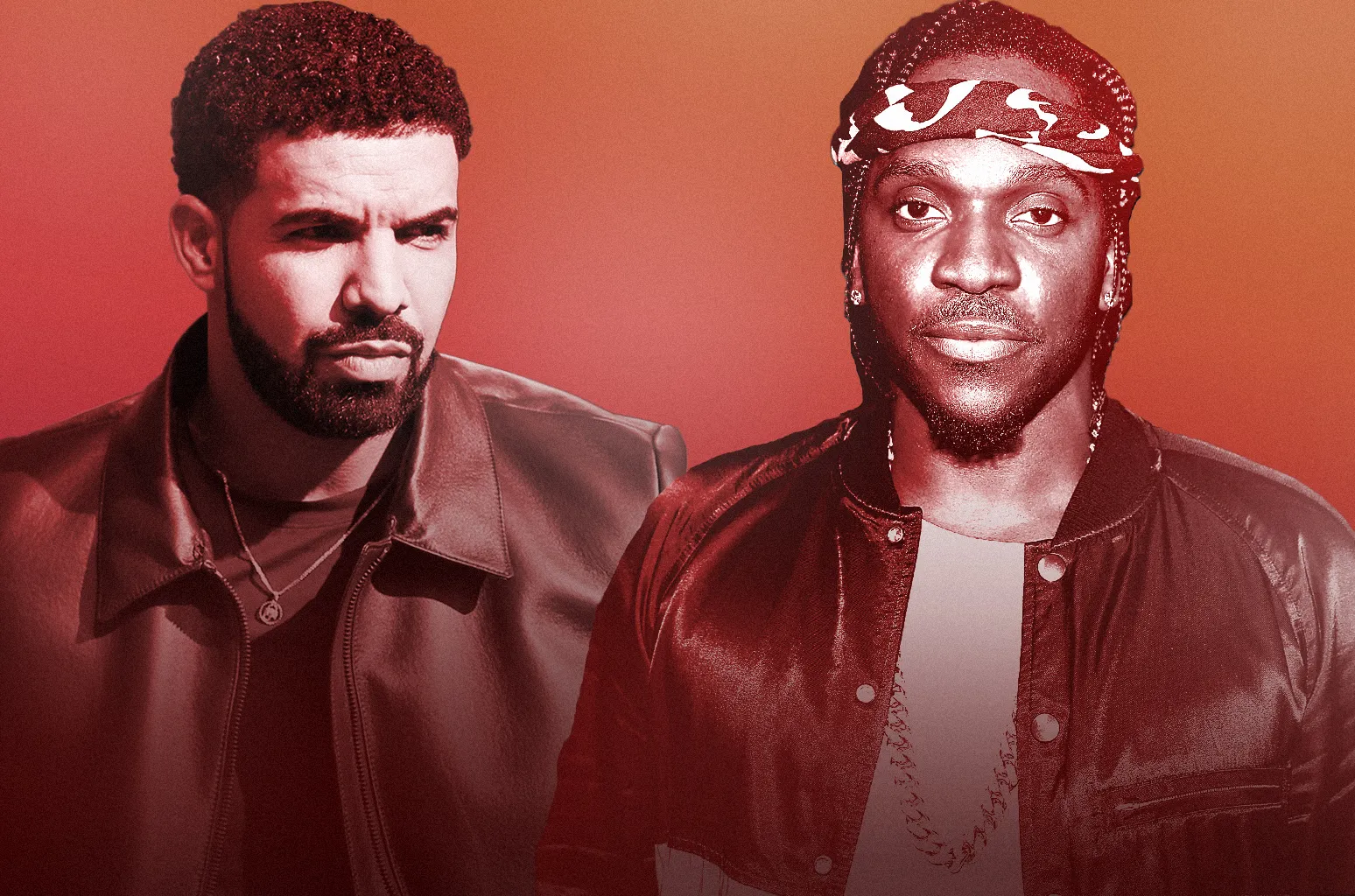 Drake Takes Aim at Pusha T in Latest Track, "Wick Man".
In the deluxe edition of "For All The Dogs" titled "Scary Hours," Drake doesn't hold back on throwing a few jabs at Pusha T.
The track "Wick Man," produced by The Alchemist, serves as a retaliation for Pusha's 2018 diss track "The Story of Adidon," where he targeted Drake's longtime friend and producer Noah "OVO 40" Shebib, mocking his multiple sclerosis disorder.
Drake, adopting Pusha's own cadence, delivers lines that not only hit back at the Clipse rapper but also take a swing at his financial status. "Man, I remember n**s was joking 'bout some tick, tick/ And now that rapper broke as f*, that boy a statistic … empty clips," raps Drake.
The reference to "tick, tick" recalls Pusha's use of the term in "Adidon," symbolizing the countdown to 40's demise. The diss track not only targeted 40's health but also revealed Drake having a son.
This marks the second time this year that Drake has taken shots at Pusha T, following a previous call-out in Travis Scott's "Utopia" album.
You can hear the diss around the 0:43 Mark