Eniko Hart Reportedly Sticking By Kevin Hart's Side Says Sidechicks Come With The Territory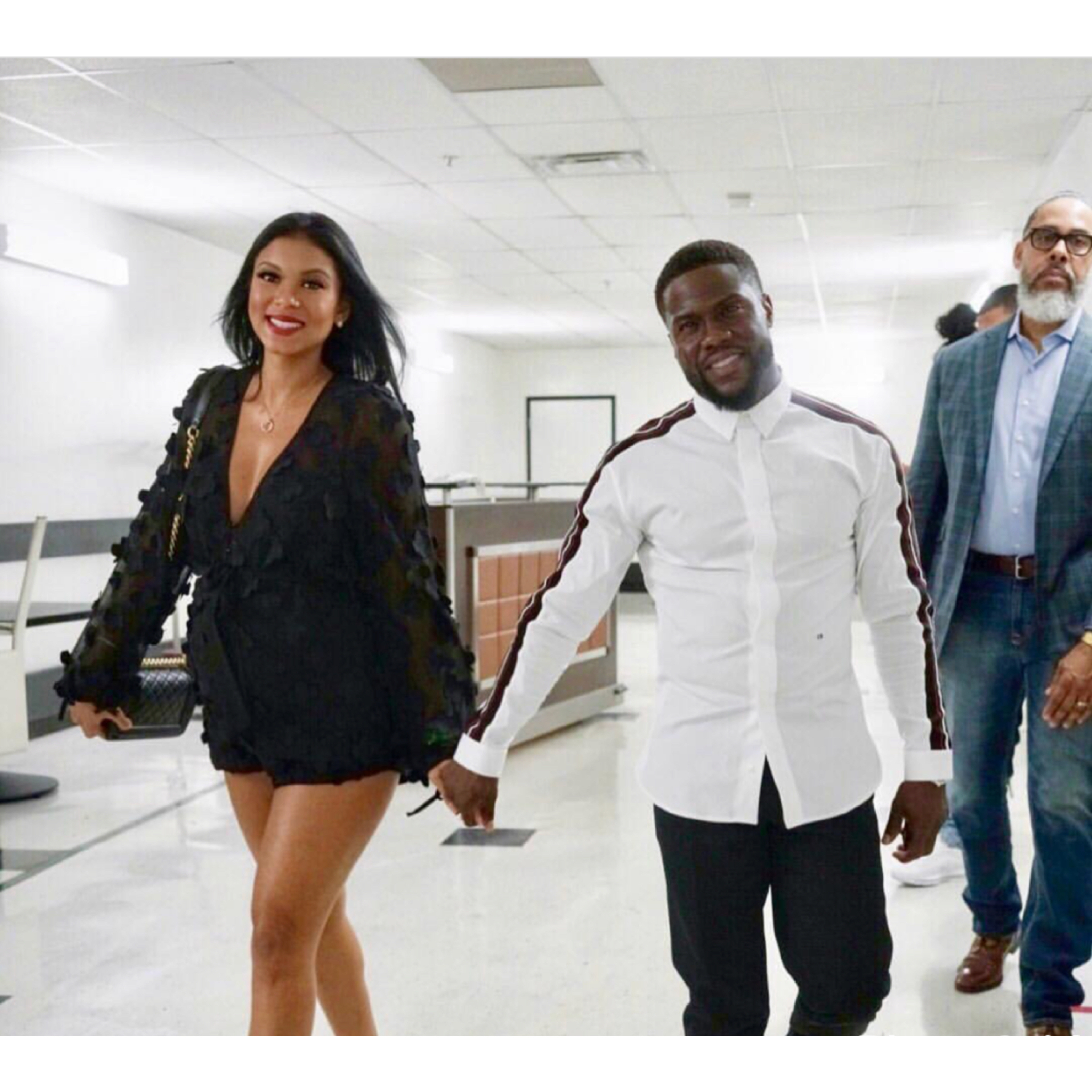 Even though things are looking pretty bad for Kevin Hart right now since his sex tape extortion case has been brought to light but one thing is for sure, his very pregnant wife Eniko ain't going nowhere.
An insider for the Hart family says Eniko is standing by her man's side through it all.
"There is absolutely no divorce talk. She obviously knows about the cheating allegations. To her, Kevin is a great husband. Eniko is aware that Kevin has been accused of being a ladies' man. She doesn't care. He is her husband and he always comes home to her."
The source goes on to say,
"Despite Kevin's well-known affection for the ladies, he loves his family, and his wife is behind him with the extortion case. That kind of thing comes with the territory, and he will do everything to beat it. The legal issue seems to be more important to the family than any sexual gossip that goes along with it."
We won't know for sure until everything plays but Eniko has been seen out since the news broke still wearing her wedding ring. TMZ cameras also caught up with her but it looks like she's remaining tight lipped about the drama.
https://youtu.be/wNHyudu3ZKA