Father And Son Murder Neighbor In Front Of His Wife Over Garbage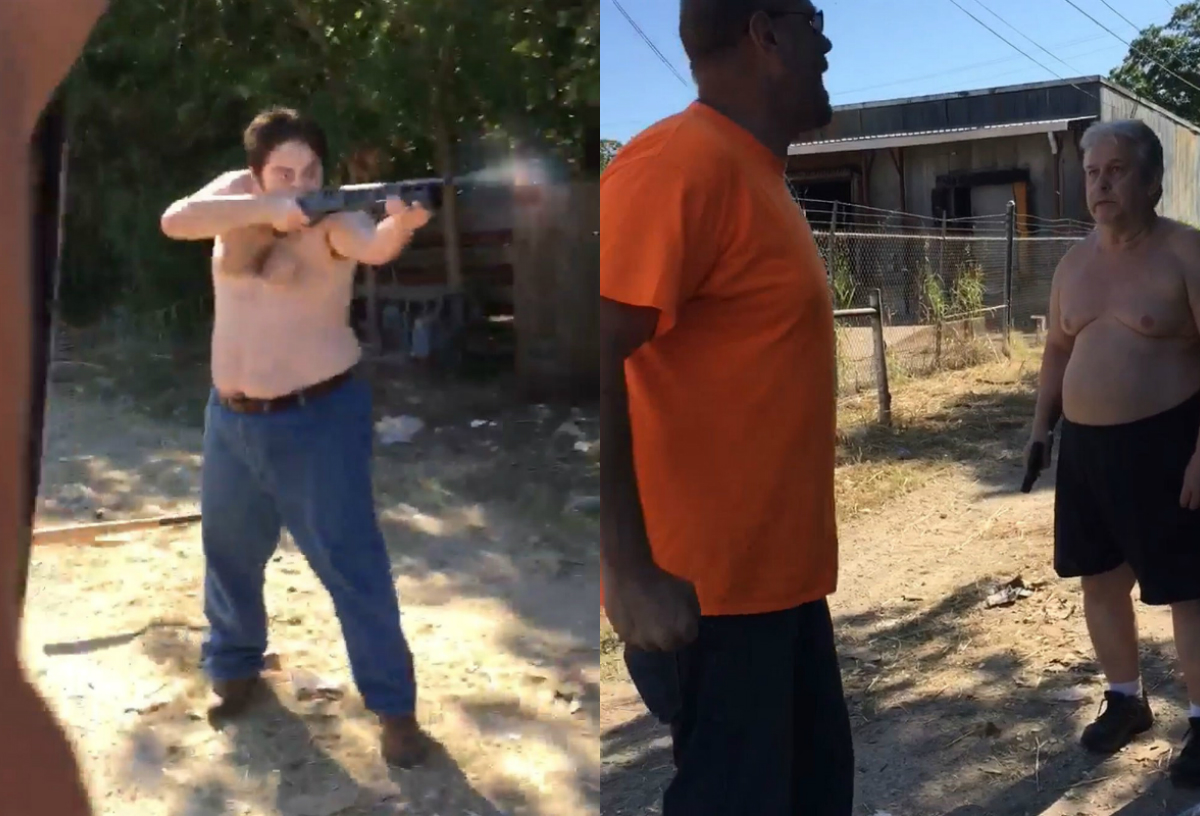 An Abilene, Texas, dad and his son – John and Michael Miller – have been indicted for murder in the death of Aaron Howard over trash. The two are being accused of shooting Howard right in front of his wife.The Millers initially bonded out after posting $25,000 bond, but the bonds were raised to $250.00 a few weeks after the shooting. They were re-arrested and now sit in the clink waiting for trial.Howard's wife recorded the whole ugly scene after the three men began arguing about a box spring in the alley behind their homes.
Howard had a baseball bat, but after the elder Miller discharged his shotgun, Howard dropped the bat, and then the younger Miller discharged his pistol. Howard was pronounced dead at the scene.Kara Box, Howard's wife who recorded the incident, gladly released the video to police. "People deserve to know what actually happened, and you know, they deserve to know John and Michael Miller are murderers," she said.