From Competing on TV to Being Featured in Vogue China: Paris La Don's Incredible Journey
HOUSEOFLADON, which became a sensation overseas, allowing him to become a VOGUE China Magazine contributor and showcase his collection at MBFW.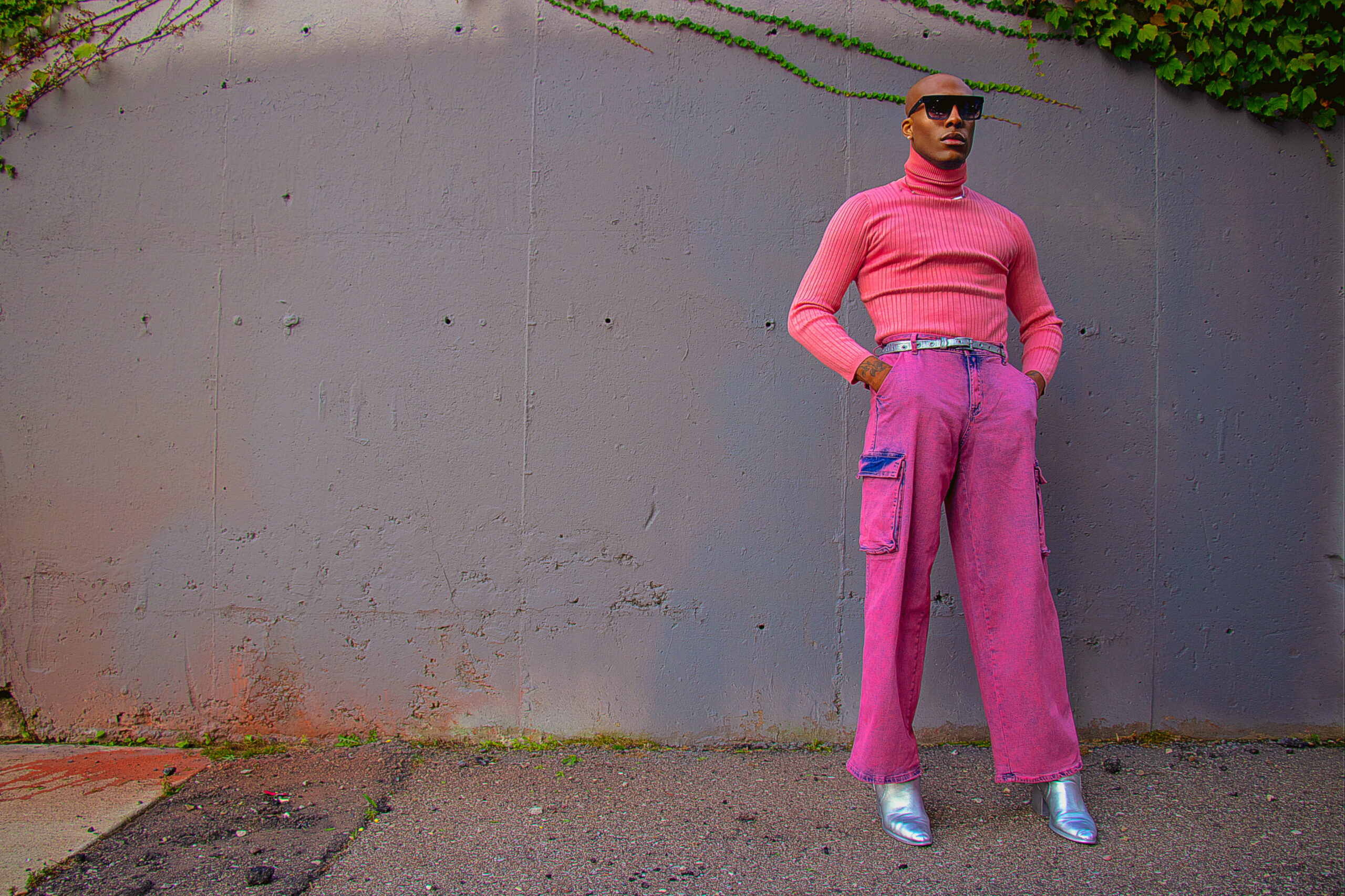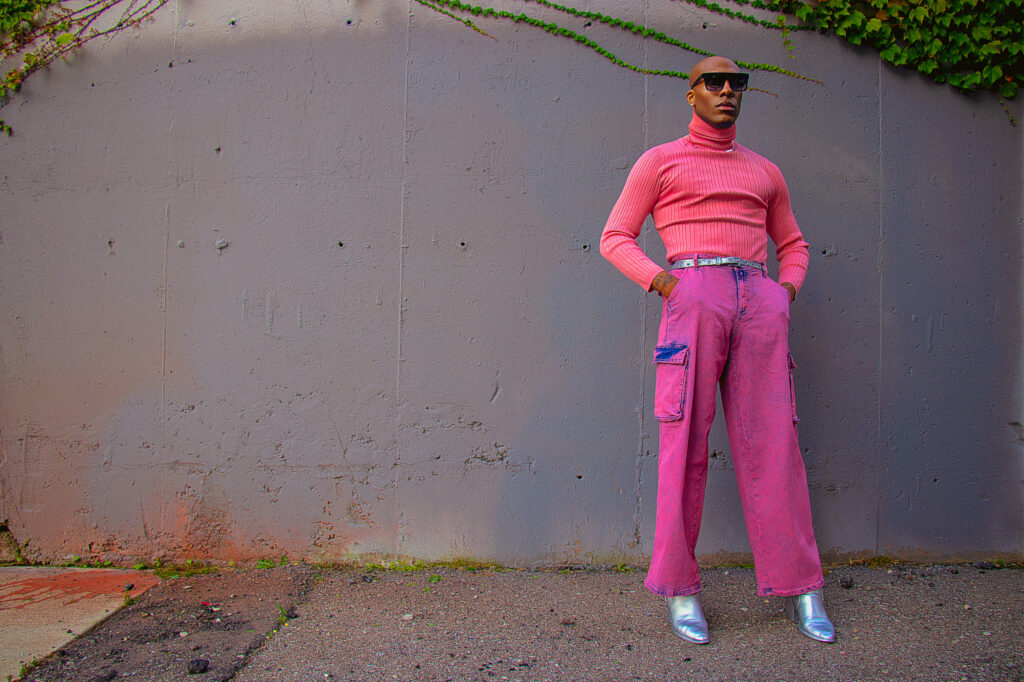 Paris La Don is a renowned fashion designer and choreographer who has made a name for himself in Los Angeles, California, but his journey began in Detroit, Michigan. As a child, Paris was always drawn to the arts and was a natural leader. When his family moved to Michigan, he fell in love with dance and decided to pursue it as a career. He trained in ballet, jazz, hip-hop, and tap, and his hard work paid off when he received two full scholarships and began competing in groups on television.
Paris's television appearances gave him the confidence to pursue choreography, and he worked with some of Detroit's greatest artists and bigwigs through a company called Star Factory Artist Development. He later auditioned for the hit show "So You Think You Can Dance" but lost just before the Vegas rounds. However, his career took an unexpected turn when he received a call from a friend about a secret audition to dance in Beijing, China, representing America at the World Expo.
While in China, Paris was drawn to Asian fashion and culture, which inspired him to change the direction of his career. He created his brand, HOUSEOFLADON, which became a sensation overseas, allowing him to become a VOGUE China Magazine contributor and showcase his collection at MBFW. His success led him to return to Los Angeles, where he connected with Ivan Bitton, worked with Beyoncé's longtime stylist Ty Hunter, and gained the support of legendary choreographer Brian Friedman.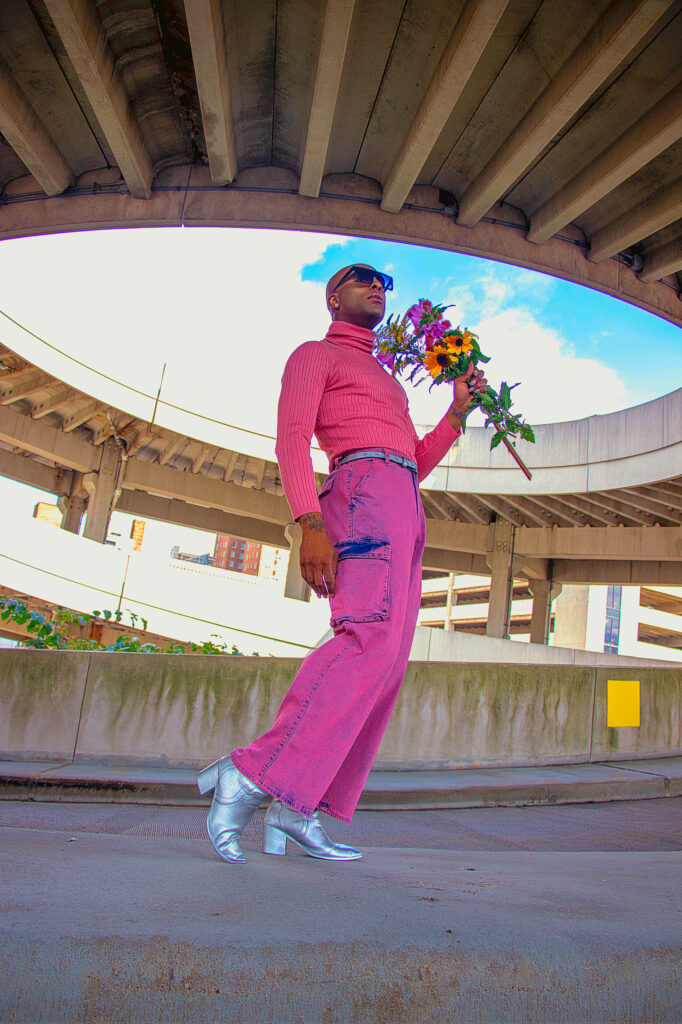 Paris's style is fun, bold, and unexpected, and he believes that fashion should be fun and tell a story. He has built a solid following over the years and loves working with upcoming talent, helping others in LA and the Midwest bring their creativity to the fashion industry. He has been featured in various publications, including Paper magazine, Fashion Bomb Daily, and Focus On Dalian Magazine, and has been on billboards in Los Angeles. Paris La Don's journey has been a long one, but he remains grateful and ready to work.
What inspired you to become an entrepreneur, stylist, and influencer? I always had this vision of myself living freely in my truth walking in my calling and creating something that would set me apart and ultimately free me from ever working for anyone else. I also wanted to share my gifts with those who'd pay me any mind. Before social media designing, styling, and all things fashion was still my life and I still found ways to promote what I was doing at that time. Build an audience and furthermore, influence. Once I joined spaces like Instagram I realized my potential and how quick it was to reach people that are into fashion and or in the business of the arts just like me and it allowed me to create a space and a lane of my own. I love making people feel good and inspiring them to strive for more, and we all know fashion always helps boost one's self-confidence so once I realized my gift and the effect my styling had on my earlier clients it changed my life forever. It made me take myself a lot more seriously.
How did you get your start in the industry? Believe it or not but I lived in China for almost 8 years of my life and with that. I was exposed to the Chinese fashion world first. My first major break was co-writing an article for VOGUE China online magazine. The article was about the stylist behind some of the world's biggest celebrities. Being able to do that was a dream and that's a credit that will last a lifetime. I was able to write about some of my favorite stylists/entrepreneurs whom I look up to like the legendary "Ty Hunter, and Karla Welch for example. Ty Hunter is also someone I was fortunate enough to build
Some form of relationship with them even before the Vogue article as he was one of the first celebrities to actually support my brand "HOUSEOFLADON ". I owe a lot to the Asian fashion culture because it plays a big part in my aesthetic and who I am today as a celebrity stylist.
What has been your biggest career challenge so far, and how did you overcome it? My Biggest career challenge honestly is navigating the world of social media and selective algorithms as a black fashion creator. I've produced a lot of great content I feel at times gets overlooked while mediocrity gets celebrated. I tend to turn my challenges into learning experiences, finding other ways to grow because I'm one of those people who doesn't allow anything to stop me from getting to where I need to be. Because social media is so important in today's world, especially in my line of business that is a big challenge to have but it teaches me to be more creative push myself more, and find other ways to freely showcase my content without being "shadow banned".
How do you balance your various roles and responsibilities? I'm all about Delegation! And If there's something I can't do I most definitely have those around me who can and I'm grateful for the few that I can truly count on when it comes down to getting down and dirty.
What qualities do you think are essential for success in your line of work? For me, I think one true quality to have is a dedication to what it is you're going after! You must attack your dreams every single day of your life and never give up because it is possible for them to come true; if you stay consistent and never let people or simple things deter you from achieving your goals.
How do you stay up-to-date on the latest trends and industry news? I'm a massive fan of BOF (Business of Fashion) and Fashion Bomb Daily, but I'm also really tapped into what's going on out there in the streets! I've always felt like everyday people are the curators of fashion trends that then become "The Look" or "The new trend" and I've been one to set a few myself. Social media of course is the holy Mecca of quick fashion as of lately so it is also very important to keep up with those trends as well.
How do you approach networking and building relationships in your industry? By being my true authentic self and always bringing a positive energy and a sense of trustworthiness. Being very clear about what my intentions are and having the ability to do good business! I never rush situations or friendships and especially when it comes to building important relationships within fashion and entertainment, these things should build naturally. Also, being true to your word and showing up when it's time to. Visibility. Transparency.
How important do you think social media is in your line of work? Social media is extremely important as I've stated before it's the fastest way to reach your audience so having resources to get to your core supporters faster makes it easier to increase your brand's visibility. Social media is great for marketing fashion as it is a part of every single human being's life. Nowadays a simple post can make a person famous.

What advice would you give to someone who wants to pursue a career similar to yours? Always Know the business you're going into inside and out! This is a chance to truly grow into who you're meant to be so focus on the betterment of your brand by finding ways to connect your story and aesthetic to the international market.be creative authentic and smart! Build a strong team that believes in your vision and goes for what you know. Know the players/people who occupy spaces you are in and understand who YOU are in those same rooms. Build genuine connections and simply be good at what you do. For those who want to get into owning a fashion business don't be afraid to not start off with your own brand. Go around and pitch ideas to possible investors to create capital that'll then help further your dream.
How do you measure success in your work? I always tend to feel most grateful and satisfied knowing that I've touched the lives of people whom I've encountered or have in any way inspired or influenced. I've been blessed to style and design people into a whole new attitude and confidence about themselves and that's something money can't buy. I also don't mind at all the financial gains. I got a cosign from the legendary 'Tyra Banks' this year I think that's Pressure!
---
In the world of fashion, where trends come and go, there are only a select few who possess the rare talent and visionary spirit to become true legends. Paris La Don is undeniably one of these rising stars, captivating the industry with his innovative designs and fearless approach to style. With each collection, he leaves an indelible mark, pushing boundaries and redefining what it means to be a fashion guru. Paris La Don's journey is one to be watched closely, for it is destined to shape the future of fashion. As his star continues to rise, we eagerly anticipate the next chapter in his extraordinary fashion odyssey.