Georgia Teacher's Aide Fired After Calling Michelle Obama A Gorilla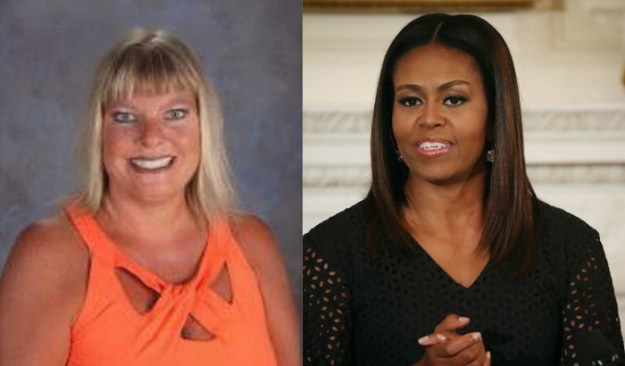 This is pretty hilarious to me considering she isn't easy on the eyes at all and Michelle Obama is a beautiful black woman. A Georgia teacher's aide has been fired after she posted via her Facebook page calling First Lady Michelle Obama a "gorilla" several times.
Jane Allen worked at Chestatee Elementary in Gainesville, northeast of Atlanta. She posted a news article about the First Lady taking vacations and made the horrible comment below.
"This poor Gorilla. How is she going to function in the real world, by not having all of her luxurious vacations paid for anymore."
If that wasn't enough she continued on with her Gorilla comments on an August article about Michelle being one of the most admired women in the world, Allen said, "I admire a gorilla more that I admire her. (Wait I forgot, she is a gorilla)!"
Her Facebook page may have been removed, but the comments had already circulated on social media, by people who questioned weather she should be teaching children after posting such harsh comments about the First Lady.
Monday, October 3rd Allen was fired and Forsyth County Schools released a statement via Facebook.