Halle Bailey's 'Baby Bump' Has Rumor Mill Buzzin'…(Preggo???🤰)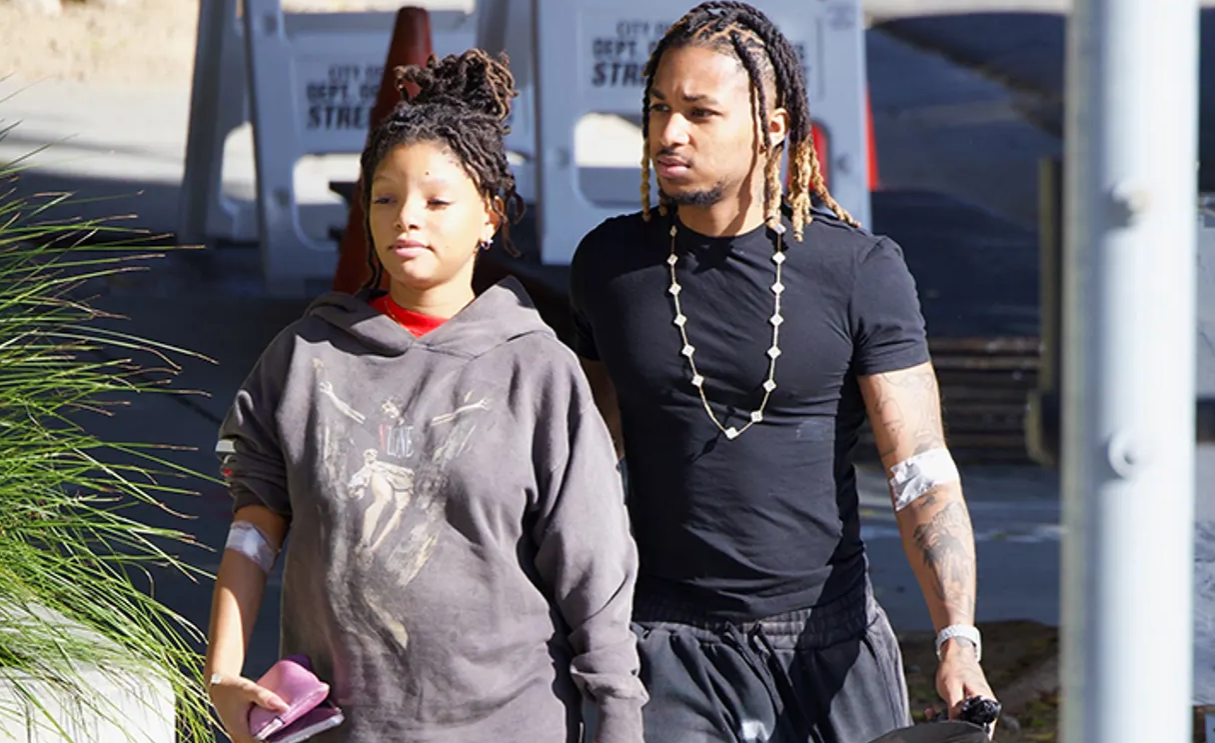 Halle Bailey isn't exactly doing anything to cool down those rumors about a potential little one on the way… 'cause if that baby bump is what it looks like, she's not keeping it on the down-low.
The 'Little Mermaid' star was strolling around Santa Monica, dressed in super chill, comfy clothes – oversized sweatpants and a hoodie. But, all eyes were locked onto her tummy.
Halle had her rapper boyfriend, DDG, rollin' with her during their Sunday outing, and they looked pretty hype about something – something that most of their fans believe they've figured out.
Oh, and there was a bandage on Halle's arm, near her elbow, which could mean a blood test – something done during pregnancy for various checkups.
Seems like DDG had his blood drawn too, for some reason, since he had a bandage on his left arm.
Pregnancy rumors started buzzing at the MTV Video Music Awards last month when she rocked a loose, flowy orange dress onstage to hand out an award.
And word is, backstage, she kept it safe – dishing out handshakes instead of hugs when saying what's up to fellow celebs.