I Said What I Said Petunia! Teyana Taylor Confirms 3Way Sessions With Hubby Iman Shumpert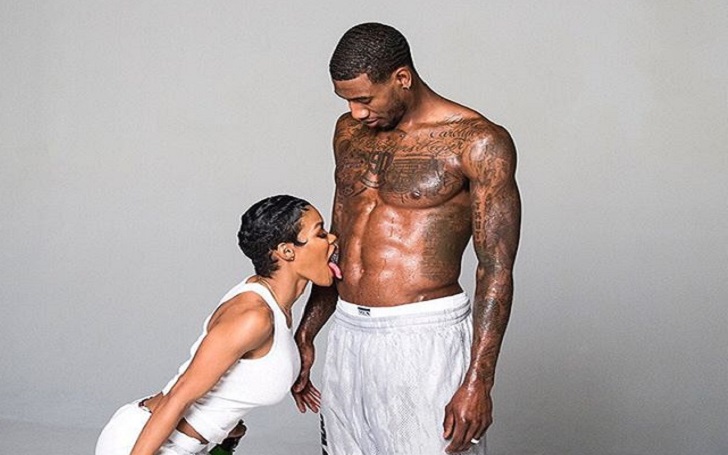 Teyana Taylor's highly anticipated second album K.T.S.E. finally dropped and from the fan reviews, she definitely didn't disappoint. Now we all known that the Harlem songstress can't keep her hands off of her man Iman Shumpert, so we shouldn't br surprised to see she is all for the kinky sex with her baller boo. Her song "3Way" pretty much confirmed how ready and willing she is to get down and freaky for her hubby but the question is, does her art really imitate life?
Taylor sat down with the Big Boy's Neighborhood crew and spilled the tea on her erotic sex life:
"Ok, look. Listen, I ain't finna sing about nothing that I ain't been through. Ok? My album just is what it is," she said.
"I'm not saying it's what you have to do," she continued. "I'm saying when you make a vow, and when you're married, it ain't no limits. Period. It ain't no, what you gon' do, what you not gon' do. Why do we get married? How we gon' get married and then have limits?"
Petunia out here dropping jewels or nah?
Catch the rest of the interview below… skip to 45:10 for the juicy threesome talk.
Written by Debra Oh @The_Ebony_Issue