J.R. Smith Beats Up L.A. Protest Participant For Breaking Out Car Window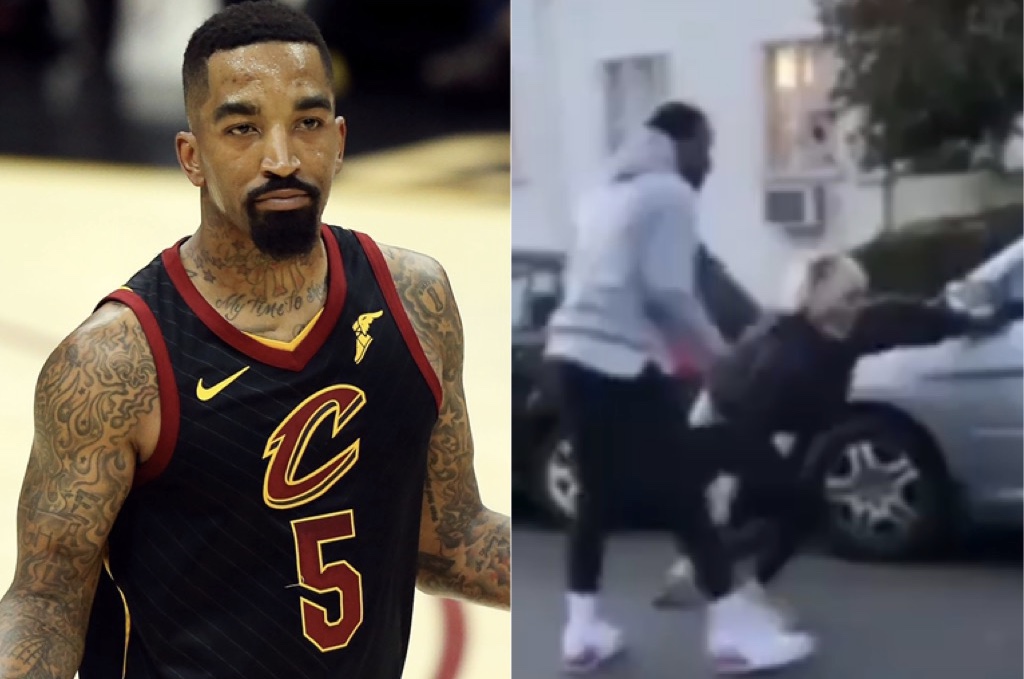 According to TMZ
NBA star J.R. Smith beat the living daylights out of a man who allegedly smashed his car window during the wild protests in L.A. … and TMZ Sports has the video.
You can see … the 6'6″, 225-pounder unleashed a barrage of violent kicks on the man — landing several times in the head.
When the guy finally stands up on his feet, Smith delivered a final punishing overhand right to the guy's dome.
Finally, some of J.R.'s friends step in and the other guy scurries off in a hurry.
Smith explained the attack in an emotionally charged video — saying, "One of these motherfu**king white boys didn't know where he was going and broke my f**king window in my truck."