Jamie Foxx and Corinne Foxx to Host New Fox Music Game Show 'We Are Family'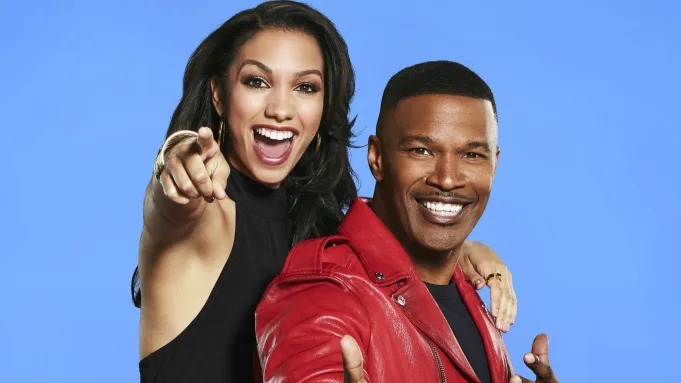 Jamie Foxx's daughter Corinne alerted the public that he has been released from the hospital weeks ago and that they had a family announcement coming soon.
According to Variety:
Jamie Foxx and his daughter Corinne Foxx are expanding their relationship with Fox, with the duo set to co-host the music game show "We Are Family," which has been ordered to series at the broadcaster.
The series was announced just ahead of Fox's upfront presentation to advertisers in New York. It comes as Jamie is still believed to be recovering from a "medical complication" that left him hospitalized on April 12. Most recently, Corinne stated that her father had been out of the hospital "for weeks," as of May 12.
"We Are Family" does not have a premiere date at this time but is slated to launch in 2024. The official description states, "Showcasing non-famous relatives of celebrities performing duets with their hidden famous family member, 'We Are Family' will feature a studio audience entirely comprised of 100 contestants playing through multiple rounds of clues and gameplay to win up to $100,000 each by correctly guessing which celebrity the performer is related to before they are revealed. Celebrities appearing on 'We Are Family' will range from musicians and professional athletes to actors and beyond."
"Jamie and Corinne are important partners to the Fox Family," said Allison Wallach, president of unscripted programming for Fox Entertainment. "Their boundless energy and charming interplay with contestants are irresistible, which make them the perfect hosts of 'We Are Family.' This series joins Fox's fast-growing list of premium music-centric competition series."
"We are thrilled to be developing 'We Are Family' with Jeff Apploff and our friends at Fox Entertainment after so much success with six seasons of 'Beat Shazam,'" said Jamie and Corinne Foxx. "We hope this show brings as much fun to audiences at home as we've had creating it when it premieres next year."