Kevin Hart Confess To Cheating On Pregnant Wife In Apology Video After Being Extorted For Money?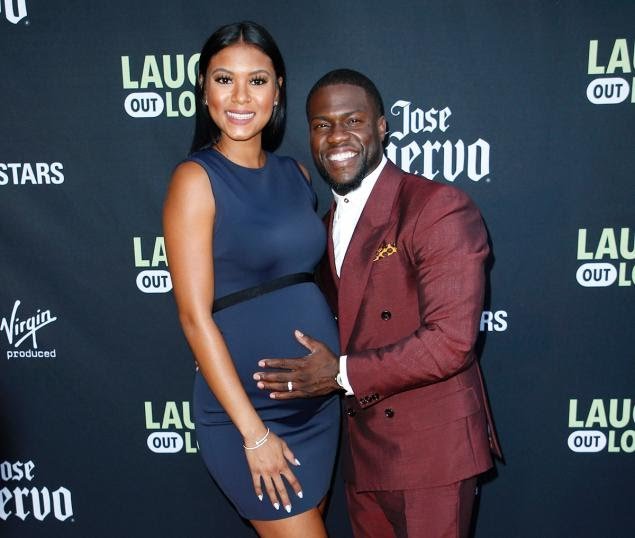 Kevin Hart is caught up in some messy drama once again. He has released a statement apologizing publicly to his wife and kids. He has released the statement because he was being extorted for money over a video that looks like he's cheating.
Kevin apologized to his pregnant wife, Eniko Parrish, and his kids on Instagram Saturday … saying he recently made some mistakes he deeply regrets.
Sources claim a woman allegedly has been trying to extort money from Kevin after shooting a video with him engaged in "sexually suggestive" conduct. Sources are claiming it's not a sex tape, but its activity that leads to sex. Yeah ok!
There are several clips to this alleged non sex tape and the first appears to show a woman and Kevin in a club getting cozy. The tape then cuts to a bed, where you don't see the people in the bed … but hear it creaking and someone getting slapped. You never see Kevin in the 2nd clip. The 3rd clip shows 2 people moving around a room, one of them looks like Kevin.
The woman has demanded payment from Kevin to avoid the tape's release.
A rep for Kevin tells TMZ,"Someone tried to set Kevin up in a failed extortion attempt. As law enforcement is involved, we cannot comment further as it could affect the investigation."