KHLOÈ BELLA — The Mother and Daughter The Beauty Industry Has Fallen In Love With
Shakiyah Gravenhise , is a 34 years old born and raised in Brownsville area of Brooklyn, NY. She has a 6 year old daughter KHLOÈ BELLA.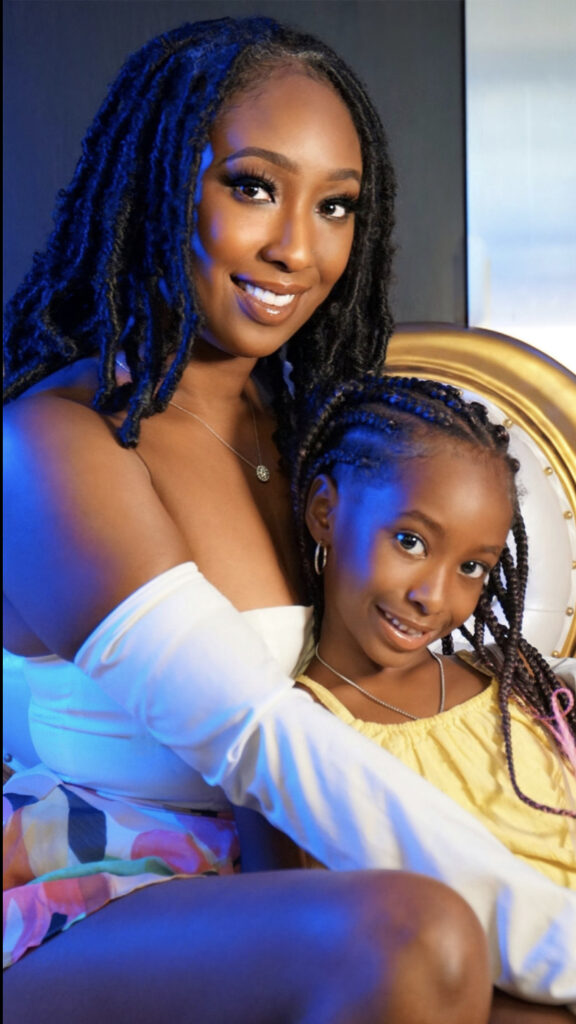 Shakiyah Gravenhise , is a 34 years old born and raised in Brownsville area of Brooklyn, NY. She has a 6 year old daughter KHLOÈ BELLA in which the brand is named after. She always has had a passion for natural products. The birth of her daughter ignited a passion within her to create a brand offering products and services geared to enhance the skin health of all genders, ethnicities and ages.
Photographer credit: Derrick Barnhill
---
When did you first begin to educate yourself about the beauty industry? In 2019 I began to study skincare, November 2020 I enrolled in esthetics school to further my education on skin health & the beauty industry.

What knowledge can you share with our readers about skin care tips that should be under their radar right now? Skincare is all about finding the right routine & products for your skin along with a health diet. Always consult with an esthetician or dermatologist. Using a broad spectrum sunscreen daily that protects against UVA and UVB rays is essential, no matter the skin type.

Here's a skin care regimen to follow: cleanse, tone, moisturizer, serum sunscreen. This regimen should be done daily morning & night, in the night no sunscreen of course. Visit your esthetician minimum once a month.

Living paycheck to paycheck can become very difficult in a world where prices continue to go up. However many people are still afraid to take the risk and start their own company. What would you say to those who wish they could take a leap of faith as you did? I would tell them you take the leap, even if it's small. There's something powerful about trusting yourself and taking a step forward. Always think positive and believe in yourself even when no one else does. There will be a valuable lesson at the end even if your plan fails.

What are you currently working on? I'm currently working on the release of my new product line for men.

My Black Business helps…Individuals better understand the importance of skin health & how to properly care for their skin.

Being a Black Business Owner is important because..It helps create economic opportunities for Black communities, and help to combat systemic racism.

You should support Black Owned Businesses because..You should support Black Businesses because it helps to foster economic development and promote social justice within the Black community. Furthermore, it can also help to build a more diverse and equitable economic landscape.

What do you hope for yourself and your company this year? My hope for myself and company this year is to continue to grow and expand while making a positive on our community and the world. I hope to have my products sold in Walmart and target.