Kimbella Break Up With Juelz Santana For Cheating Or Do They Need A Storyline For LHHNY?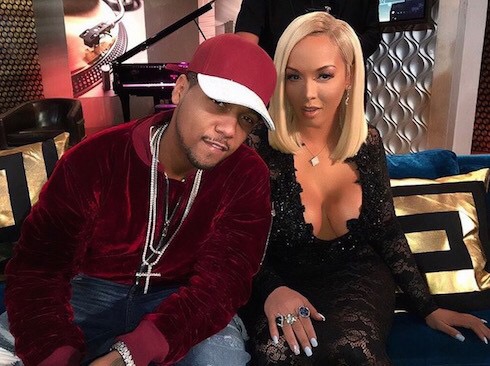 Another day another hip hop couple breaks up for infidelity. Kimbella and Juelz Santana have been together for some years now and we've seen some of the difficulties these two go through on Love And Hip Hop. Basically it's just Kimbella hella insecure on Juelz heels hoping and making sure he doesn't cheat on her.
Sunday, Kimbella posted a photo and the fans kept telling Juelz how lucky he was to have her. Kim decided to let them know the real deal when she replied to a fan stating that Juelz is no longer a lucky man because she finally left him for cheating. I personally was like, oh looks like they need a storyline for Love And Hip Hop NY. She will be back with him before the day is up.
Check out the screenshot below.