Man Catch A Beat Down After Trying To Rob Woman Who's A Pro MMA fighter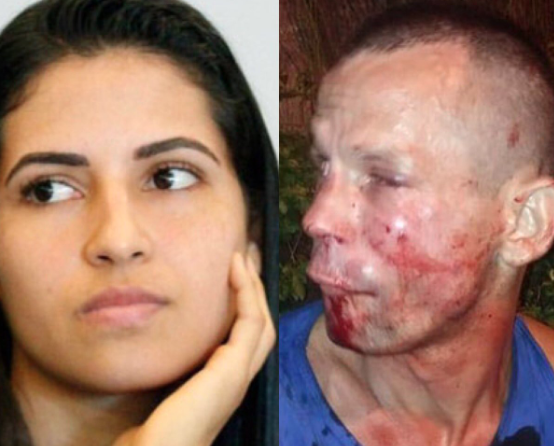 WPIX-Channel 10 in New York City posed the question: What's worse than running into a karate dojo while trying to abduct someone? Trying to rob an MMA fighter.So the story goes that some guy tried to rob 26-year-old Brazilian mixed martial arts fighter Polyana Viana. The result ain't pretty… dude is bloodied and just a mess to look at.
Here's how it went down: the incident happened Saturday night in Rio de Janeiro while the young and lovely fighter was waiting for an Uber in front of an apartment building. First the dude casually asked for the time, then asked her to give him her cell phone, claiming he had a gun. Oops. Wrong move.Viana busted dude in the face (twice) and added a kick, and soon he was on the ground begging her to instead call the police.
Paramedics took him away, and after being treated for his injuries, the cops nabbed him. Viana followed up by filing a complaint.Viana was back in the gym Monday, and her fellow fighters put out word that the MMA needs to schedule a fight for her before, well, you get the idea!