Still Fighting Over Nicki? Meek Mill's Goons Jump Safaree Outside Of DJ Khaled & Angel Brinks Fashion Show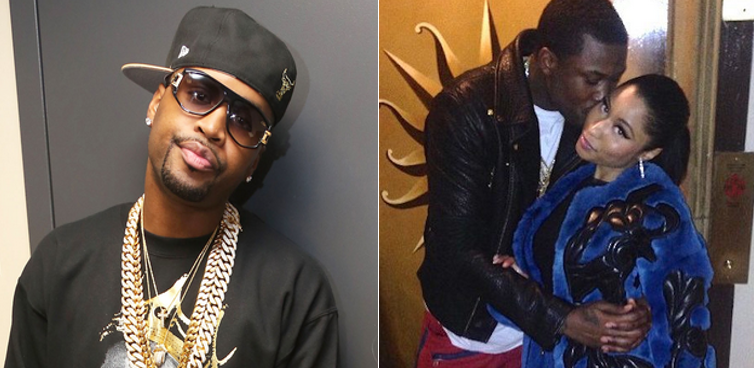 Looks like the drama never ends! Its the weekend of the BET Awards so you already know everyone is in LA living that THOT-life for real. Allegedly, Meek Mill and Safaree finally came face to face at Angel Brinks fashion show and party hosted by none other than DJ Khaled himself. No, Ashad was not there. Just to stop those shenanigans some of you were thinking. Anyway tho, According to Safaree, he and Meek stepped out their cars and saw one another and bam Safaree got hit the fade. It came from the left, right and back of him he claims.
Meek claims he isn't even thinking about Safaree and could not have jumped him because he is in he studio working on his new album. Posted a picture and everything on the gram. Yup! I hope these two aren't still fighting over Nicki cuz last we thought she dumped both of you. Just sayin. Now, for all you that get as much laughter from this as I do, Check out video footage below.