Pink Tea Cup Restaurant Owner Lawrence Page Has A History Of Assaulting Women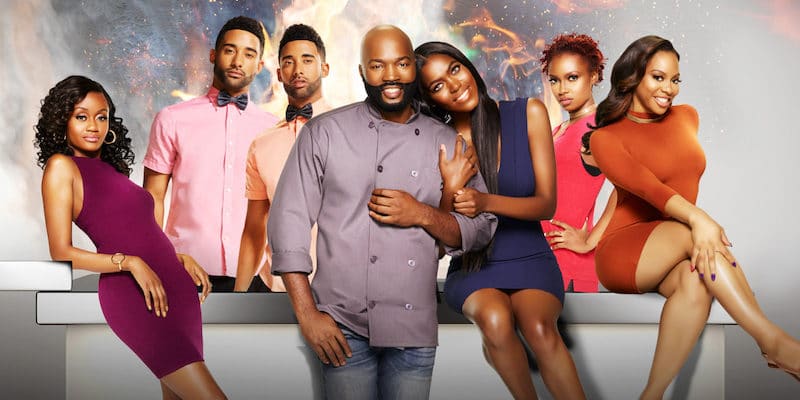 If you are a New Yorker that loves soul food you probably have been to the Pink Tea Cup. The restaurant is famous for their Chicken and Waffles and was originally located in the West Village but now calls Fort Greene, Brooklyn home. In 2010 the famous eatery was going out of business and was saved by Lawrence Page. In 2017, we got a closer look into what keeps the Tea Cup going behind the scenes with the WeTV Reality show Hustle & Soul.
However, things took a turn for the worse when drama started to spill out of the kitchen. Lawrence is running the Pink Tea Cup with his girlfriend and mother of one of his children Ana Whitt and Thandi. The thing is he is rumored to be having relations with both ladies who doesn't seem to have a problem sharing him.
Word on the street is that Lawrence has a history of abusing women. He has been arrested for assaulting Women in 1998, 1999, 2004, 2014, 2016 and 2017. We are hearing that he currently has a open case filed by one of the cast members of Hustle & Soul. We are trying to get details on that situation and will give you guys all the tea as soon as we can. Stay tuned.