Shaquille O'Neal President of Basketball Operations at Reebok Signs LSU's Angel Reese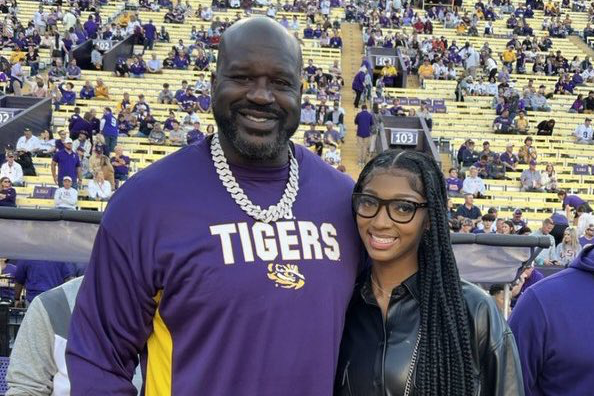 Shaquille O'Neal is now the new president of basketball operations at Reebok and Allen Iverson is the vice president. The two are already making big things happen signing LSU basketball player Angel Reese to a multi-year name, image and likeness deal, Reebok announced on Tuesday.
"It means the world to me that they trust in me to extend their legacy to a new generation," Reese said. "Together, we have a great opportunity to do things differently, to inspire people to explore, and express themselves unapologetically and to show them how to look and feel good while doing it."
Reebok's NIL deal will include "Angel's Picks," a personalized collection of products that Reese selects. She will also work on releasing her own collection that she will help design.
"There is no one making a bigger impact on the game right now than Angel Reese," Shaq said about the deal.