T.I. Receives Georgia Outstanding Citizen Award For Community Services To The City Of Atlanta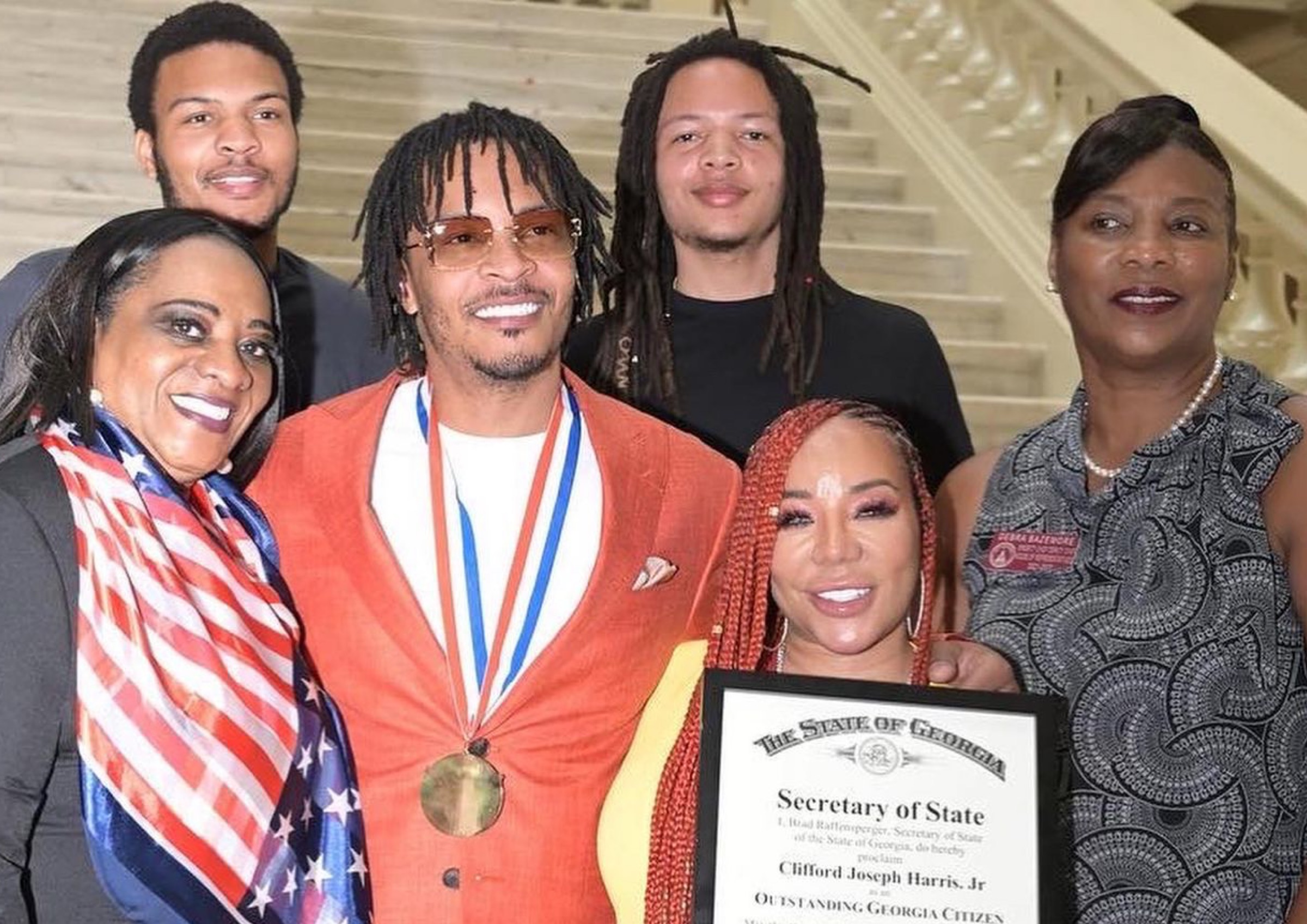 T.I. was awarded the Georgia Outstanding Citizen Award presented by State Representative Debra Bazemore awarded by the secretary of state at a ceremony in Atlanta at Georgia's state capitol. He accepted his award with his wife Tiny and sons, Domani and Messiah Harris. Georgia legislators paid tribute his philanthropy and community work in Atlanta. 
"Life is way too short not to try to make this world a better place," T.I. shared. "Once we leave, people won't remember the clothes we wore or the things we have. " 
Mr. Harris was recognized for his work with organizations like For The Love of Our Fathers, which advocates for better quality of care for people with Alzheimer's disease. Harris Community Works has given back to the city of Atlanta over the years with  Christmas toy drives and an annual turkey drive at Thanksgiving. 
The awards didn't stop as T.I. also collected the Volunteers Achievement Lifetime Award presented by the Global International Alliance on behalf of President Joe Biden for his 4,000 hours of service to America.