The Original Juicy Fruit Tawatha Agee's Is Back!!!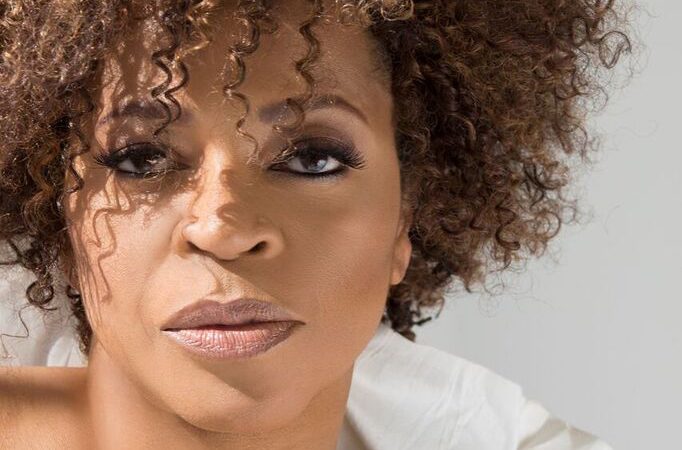 We all remember the hit song Juicy Fruit that has been remade numerous times. Well, I had the chance to speak with her to see whats new and what ha been going on in Ms. Tawatha Agee's life. Let's see what she has been up to and how it all began for her.
Did you ever think that singing in your choir and playing the piano would have led you to Juicy Fruit?
Tawatha Agee: No *lol*. I was like 13 years old and I enjoyed playing. I had no idea that one could make money from singing. I played in my church choir and I was 13 it was a while back. I just enjoyed doing what I was doing. What got me to Juicy Fruit and continuing to this day. Life was an adventure. I use to like to read and I would read about people all over the world and I was like it would be great if I could do what they are doing as far as singers. I use to read the information on albums, that was a dream that I would one day do something like that. I never thought that playing in my church choir would lead to Juicy Fruit.
You have a song that the young and old know and love thanks to the mix done by New York's own Biggie and Diddy. Do you feel that they did your song justice?
TA: Yes I was very pleased. It was introduced to a whole new audience. So the next generation got to hear. Juicy is one of the songs that will not go away. The song is timeless. I hope someone does it very soon so that it can be presented to the next generation. Your grandmother knows it, your mother knows it, you know it, your kids know it. That is like the perfect gift. The gift to keep on giving.
Have you ever wanted to try your hand at rapping? If so who would you do a collaboration with?
TA: No. I know my forte. I know what I'm good at. I know I'm good at singing and telling people what to do. I do not think I would be a good rapper. So I stay in my lane, I know what lane I'm supposed to be in. I wouldn't even try to do that. It would be like are kidding me. I will not have my nieces and nephews laughing at me. I love D'Angel, Jazmine Sullivan, Ledisi and Kendrick Lamar. There are so many people that I love Johnny Gill…I like a lot of people. I can usually get along vocally with other peop\l.e Everybody has something different that they can contribute.
What's one thing your fans/supporters do not know about you?
TA: But if I told them then they would know and it's obvious its something I do not want them to know*giggles* My life is an open book but I will let you know what I want you to know.
Are you currently working on any new projects?
TA: I am currently working on a new project and the Tour Gate. It's a very exciting time for Ms. Tawatha. I'm loving it because after all this time I've worked with so many people singing background. So now it's like you have done that so what are you going to do now. What's the next chapter of your life going to be? I am going to enjoy this next chapter of my life and sing for Tawatha and sing as myself and not behind someone. It's like starting all over again. I'm the only one on the stage. I'm used to singing with a band, background singers and having a large group behind me. But when I walk out there and I'm the only one singing. It's very exciting and doing something that you love to do. I love singing and I love singing for people. Even though I am singing hits from the Mtume Band people still know that. Every step is an adventure.