Tory Lanez Sentencing Possibly Delayed Until February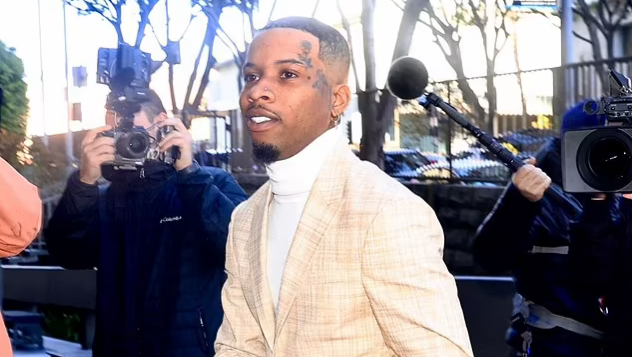 Rolling Stone court reporter Nancy Dillon shared some new tea on Twitter on Tory Lanez's return to court today. Tory Lanez was found guilty In Shooting Megan Thee Stallion In the foot after an altercation at a Kylie Jenner pool party in 2020. She also revealed some new details about his sentencing.
Tory's dad, Sonstar Peterson, is here with his wife as well. We're still waiting to go in," Dillon reported. "Sonstar got very emotional at the conviction and shouted at the prosecutors before he was escorted out of the building."
"Emotional" is an understatement, as videos of Sonstar went viral after he erupted in the courtroom during Lanez's verdict. He swore to take down Roc Nation, as well, for their alleged involvement in the case.
"Sounds like there's an agreement to postpone Tory Lanez's sentencing a month so Kenner can file the motion for a new trial," Dillon wrote. "That would push sentencing to late February. Waiting for the judge to approve this on the record."