Tyrese Got Played By IG Model Zelie Timothy or Another Break Up Publicity Stunt?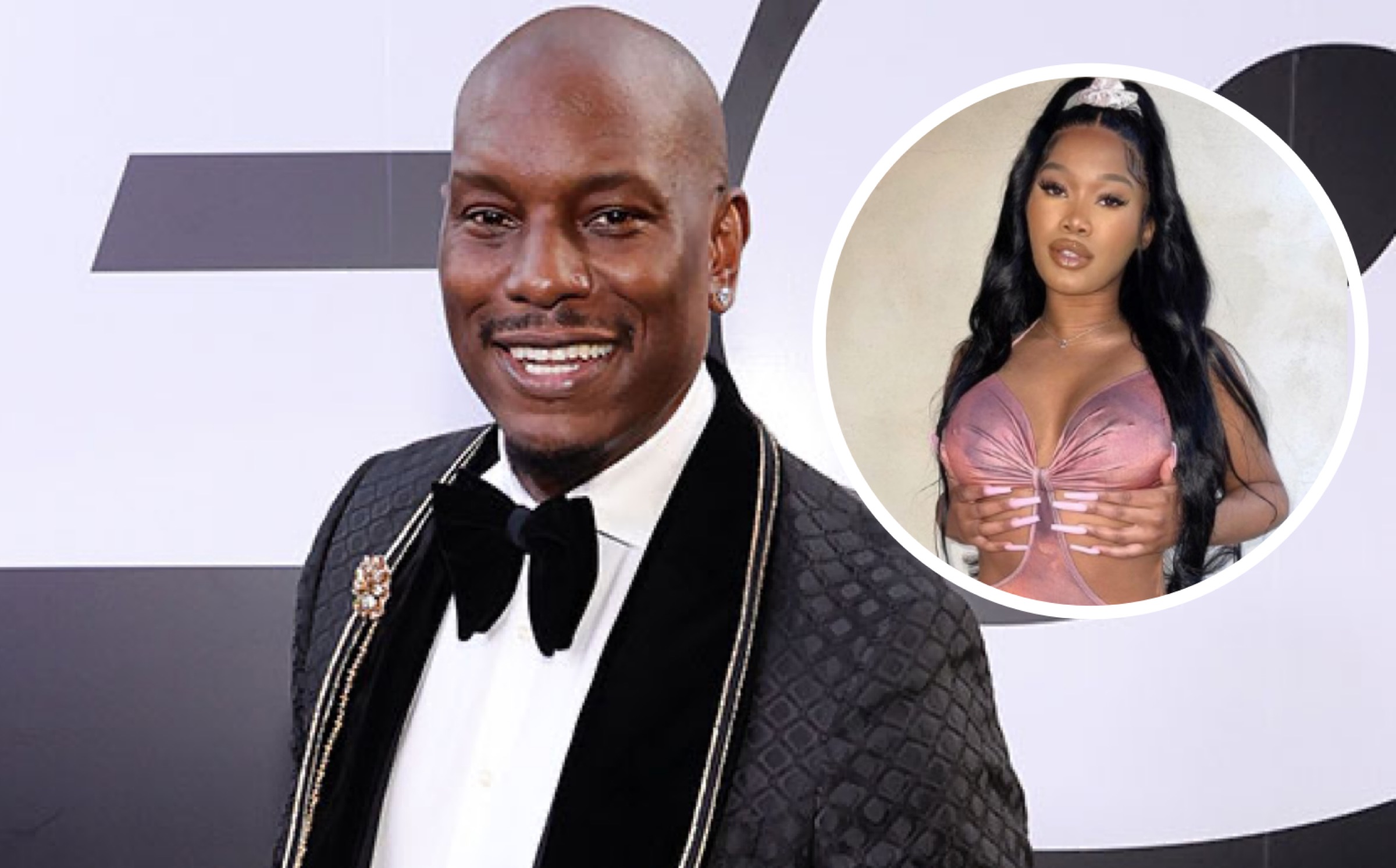 Looks like Tyrese is back on Instagram being hella weird again. He's been posting about his break up with social media influencer Zelie Timothy. He claims he was ready to settle down and get married but she was not. Peep some of his IG captions below.
"Stop trying to convince me that your daughter is not a SNAKE….. I just want to be released from this strong devilish allure the sexual seduction of a masterful manipulator who knows how to [ convince everyone that she's not mean of there to KILL YOU ] please God RELEASE ME – RELEASE ME FROM YOUR POISON RELEASE FROM YIUR STRONG HOLD RELEASE ME I BELONG TO THE KINGDOM……. "
Tyrese continues:
"I have SO MUCH MORE WORK TO DO……….. I am single now and I want everyone to DM have fun with @zelietimothy she's verified now and wasn't ready to be married she still wanted to go BIG Zane live her best life……… I want to get married and settle down and really really NEST and embrace the COMFORTS of this FAMILY AND MARRIED LIFE………"
He adds:
" I smoke hookah at home everyday so I don't want to be in your clubs or around your women I want to stay home and be the hard working family man that I am."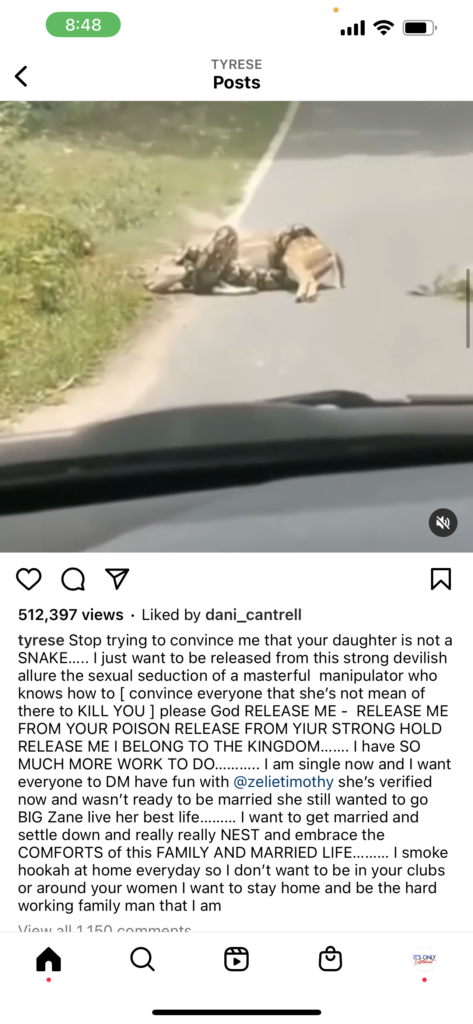 Keep in mind that Tyrese is 43 and Zelie is only 27 so she might not be ready to throw in the towel just yet. Tyrese and Zelie pulled a publicity stunt in September of 2021 when they pretended to break up so Zelie can gain YouTube subscribers. He posted a breakup post with link in bio that took his followers to her YouTube page.