Usher Settles Herpes Lawsuit Of $1.1 Million To Bridesmaid Of His And Tameka Foster's Wedding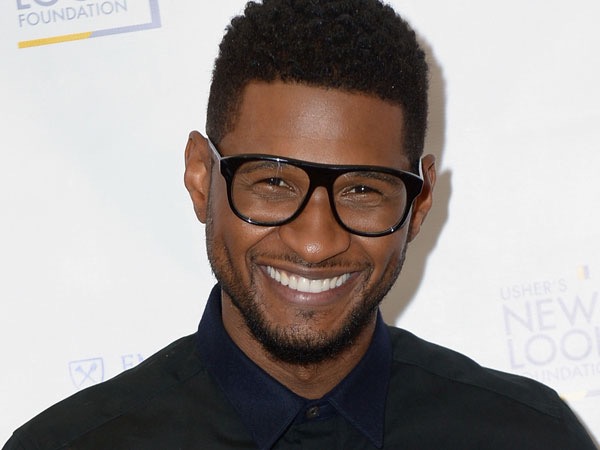 Word on the street is Usher is allegedly burning and now so is his bank account after he was accused of "consciously and purposefully" withholding the fact that he had an STD from a woman he had infected.
Radar Online has delivered legal receipts detailing that the Let It Burn singer had "rigorous unprotected sex" with his victim, who happened to be named as Maya Fox-Davis, without telling her that he was infected with Herpes. He was ordered to pay the woman $1.1 million in a settlement. To add insult to injury, Davis was the same bridesmaid that caused the demise of his first marriage to Tameka Foster. Foster had accused Usher of sleeping with Davis and divorced him back in 2009.
via Radar Online:
In a disgusting revelation, a "greenish discharge" once oozed from the performer's penis, but otherwise he had no signs of the infection and was labeled an "asymptomatic carrier" by doctors.

After initially admitting concern to his partner, Usher — who's worth a cool $180 million — later convinced her that an STD examination result was negative, and they continued to engage in unprotected sex.

"Believing Raymond's statements that it had been nothing and cleared up, [she] continued her relationship," a lawyer for the victim wrote in a legal complaint for damages.

Their romps went without a hitch until three weeks after a passionate hookup when the victim — whose identity is being withheld by Radar — woke up "feeling very sick" with a "fever of 100 degrees, chills, headache, and aches and pains."

She "also developed lesions and blisters in her vagina," and was so terrified she sought treatment at urgent care, where a doctor promptly diagnosed her with herpes.

According to the document, the "Yeah!" singer — going by the pseudonym "Papa Bear" in messages — posted a check covering her medical bills totaling $2,754.40.
Davis later confronted Usher about being infected and the singer then confirmed the news with his doctor on the phone.
"Her test results confirmed a first-time infection and a file in the settlement reads: "In a series of telephone conversations and online chat sessions, [Usher] has apologized for infecting [her] and told her he would take care of things."
Davis, who is known as a celebrity stylist, says she "feels that her health and body have been ruined' and that she "has suffered severe emotional distress and has been extremely depressed … knowing there is no cure."
To make matters worse in Los Angeles it is required that a person who is infected with genital Herpes has to disclose with their partner their status and is also required to abstain from having unprotected sex with uninfected people.
Moral of the story… wrap it up or let it burn…