Vanessa Bryant shares heartfelt birthday post for Gianna Bryant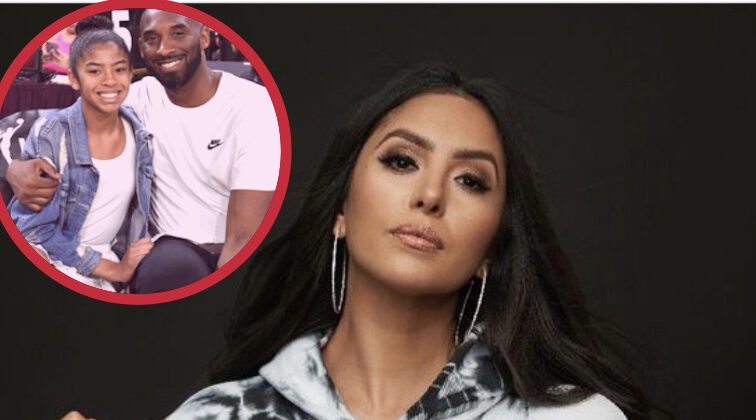 Earlier today Vanessa Bryant , Kobe Bryant's wife , shared a touching happy birthday post for their daughter Gianna. This is the first birthday without Gianna since her fatal crash last year. Gianna was to celebrate her 15 birthday this year with her family and friends .
As you may know , Gianna was involved in a fatal helicopter crash alongside her father, retired LA Lakers player, "Kobe Bryant" a.k.a "The Black Mamba". The accident occurred on January 26, 2020. According to ESPN , Gianna along with Bryant and others were flying to a tournament when their S-76B helicopter crashed in Calabasas, California .

Gianna was a star basketball player playing for Harbor Day School in Newport Beach, California. She also played at the Mamba Sports Academy, where her father coached her .

In one of the post by Mrs. Bryant she shared her project "Mambacita X Dannijo " that she created in memory of her "Mambacita". She stated how she was proud of the Limited edition collab as it "celebrated Gigi's spirit in every little detail . She also shared that Gigi's favorite part of it all would be that all the proceeds from the collection were to be donated to the Mamba and Mambacita sports foundation . Which she says is dedicated to young woman in sports and underserved athletes.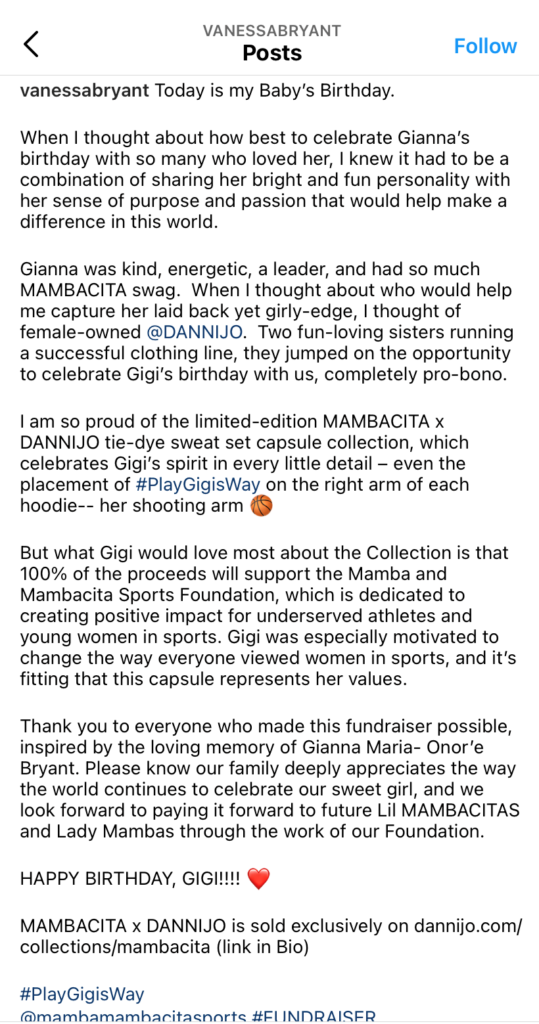 Loosing a child can be anyone's worst night mare , but since , Vanessa has done her best to keep both her daughter and husbands name in light . We wish Gianna a very heavenly happy birthday . We hope her legacy continues to live on through other young athletes .