2016 American Music Awards Best Dressed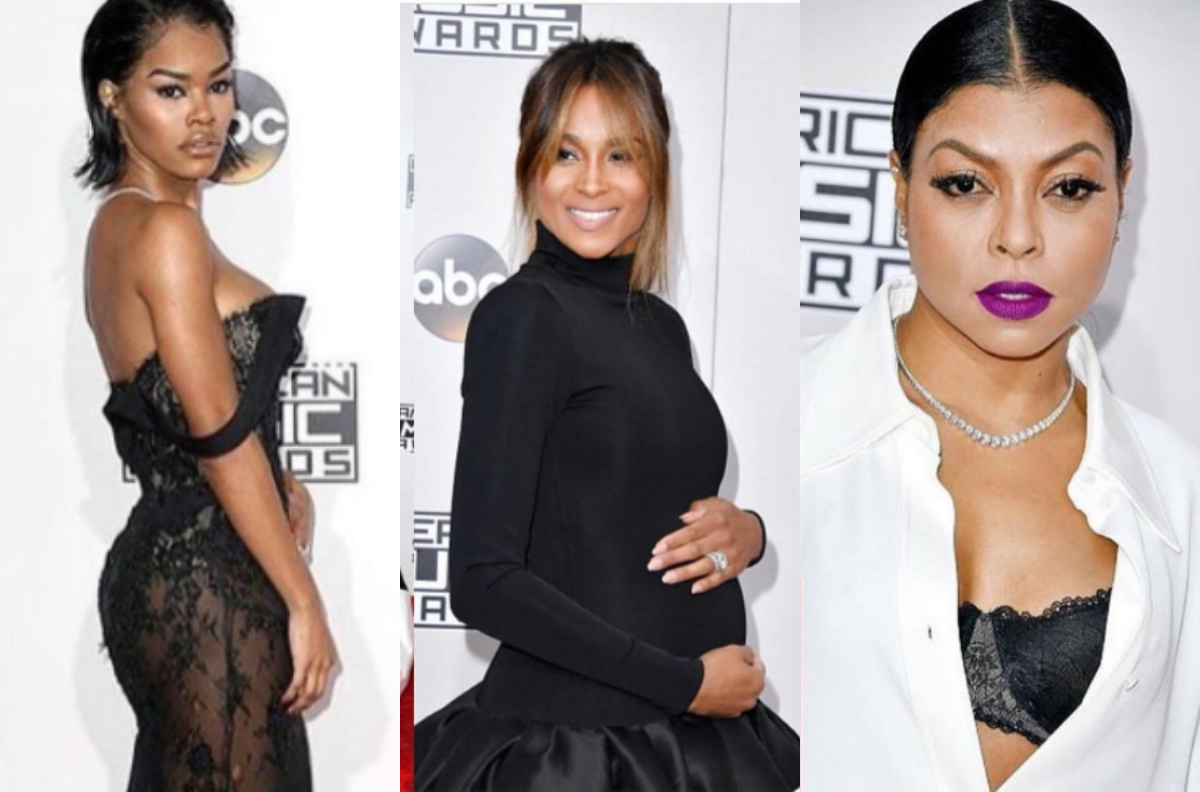 Check Out Some Of Our Best Looks From The 2016 American Music Awards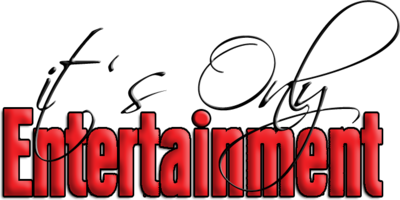 Racism From The Eyes Of A Child-Mathew Knowles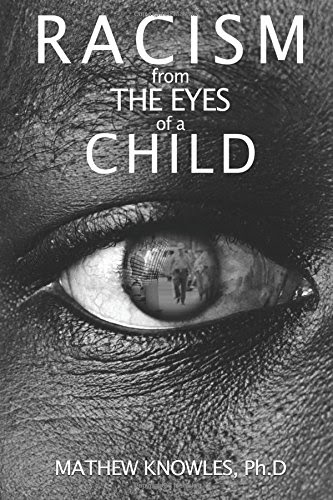 The anticipation is over. Mathew Knowles has released his book Racism From The Eyes Of A Child. We all have experienced racism at a young age and some of us are still experiencing it today. Racism starts at home. You teach your child how to love all no matter the color of their skin. We are equal. The society we live in teaches us racism. Like we have The Ringling Bros. and Barnum & Bailey Circus and then we have the Universal Soul Circus. We have R&B and we have Pop. It's a sad world we live in. So we wanted to see what Matthew Knowles had to say about Racism. Its Only Entertainment had the chance to speak with Mr. Knowles about his book, and his meaning behind it at all.
What inspired you to want to write a book like Racism From The Eyes Of A Child?
Mathew Knowles: What motivated me to write this book. I wanted to tell my story about growing up in Gaston, AL. The experiences that I had of one of the first integrated Junior High School, University of Tennesse. I wanted to research better because I never had the understanding and explore information and share that. I wanted to write a book that gave dialogue conversation in our community and across the globe. That dialogue is about racism. I wanted to start a dialogue for colorism and when someone discriminates based on the color of someone's skin. I wanted to talk about my years in therapy. I wanted to be vulnerable and share my years of therapy and finding moments for me in therapy. Encourage our black community hopefully to utilize the opportunity to get therapy. That was some of the reason and lastly because I am an educator. This is my second book. My first book was DNA of Achievers. As an educator, one of our missions is to write. Those are the reasons I decided to write this book.
How does Colorism affect you as it related to Destiny Child, raising your children and raising your family, or if it did affect you at all?
MK: Three years ago I taught my hardest management class. We did research on looking at The Top 40 Pop radio in America, and going back over the years and just looking from a shade of colors of females. How many were played on the pop radio? Surprisingly, only a very few played on pop radio. Then we ask why is that?. I noted the artist today that are examples in the book. What did impact my decision with Destiny Child was demographics quite frankly.When we look at America there are 240 million white folks, 40 million black folks, 60 million Hispanics. So from a pure business perspective, I had to look at the numbers and understand them and who was my audience and how can I get all of the audience, including the white audience. So I realized that at Columbia Records and Sony that I had an uphill battle because back in 1997 you had the black department, the urban department, black music department. That was what existed the segregation in those record labels. So I had to maneuver through that at the record label to get the pop radio to play Destiny Child so from that perspective Yes.
Did it affect you when your mom told you not to bring home a nappy headed black girl home. How did that affect your children?
MK: I can tell you that it affected me. I eternalize that when my mother said that. It influenced my behavior and many of my decisions. When you are a child and eternalize something it affects you. It affects your decision making, and how you think. In the book I talk about in high school I dated primarily white girls. T talk about that in the book. That is one of the ways I eternalized it as that I should not date black women. I should be dating white girls. I talk in the book when I first my former wife and people have certainly got that all wrong. I was at one party and I saw this woman and I thought she was white. When I approached her I approached with her from a perspective because I thought she was white. When I started talking to her and getting to her know at the party. I realized in fact that she was black but I thought at first she was white. In college, I dated a lot of white women instead of black women. I eternalized what my mother side that why it was helpful for my therapy to understand how it affected me.
You have painted your picture of Mr. Knowles now its time to read more about him and get to know him. Get to really know Mr. Knowles. I have had the chance to meet him in person for his book release The DNA of Achievers. He was very humble and was open to any questions that were asked. I still do not know him but I get to know more about him each time we speak. The one thing Mr. Knowles wants you to take away after reading his book is that YOU learned a lot about what folks went through back in the 50's, 60's and 70's it was a lot. In his book, he has 4 guests (his sister, my first cousin, Robert Avery and a young lady that he went to school with. He does not like to write a whole book, he likes to have a guest. And they give their perspective. He hopes that you learned a lot from his guest telling their stories. Most importantly the trauma they endured in those days. For men maybe a therapy is not a bad thing we shouldn't feel weak that we go to therapy.It's time we let white people know how we feel about them. He stated that he knows when black people get together they talk about white people. When they are in front of them they don't say anything. He wants you to break the silence and let them know how you feel, and let them tell us how they feel about us.
Justin JC Collins Tells What It's Like Working With Tom Cruise, Will Smith and More!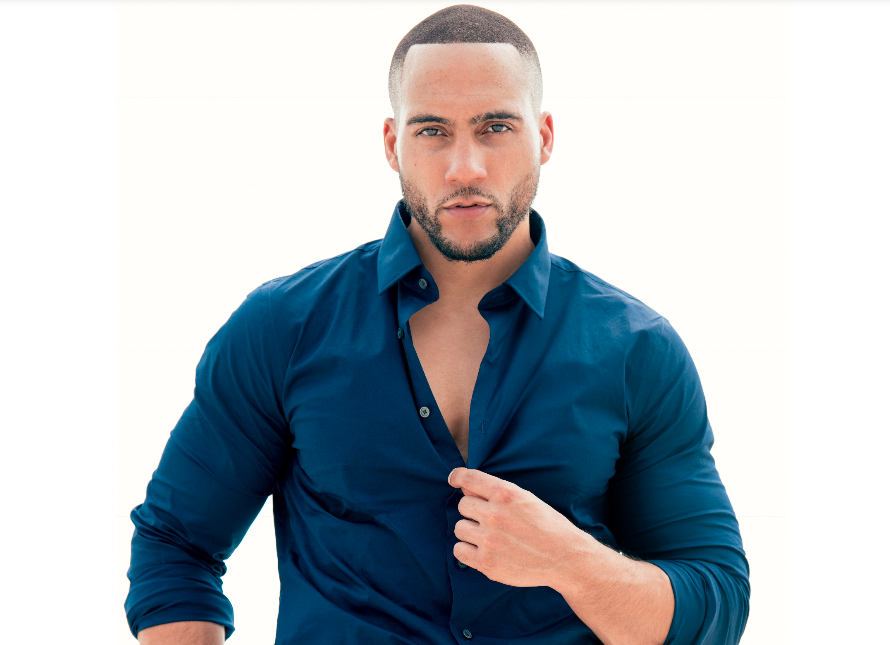 I came across Justin's Instagram page because of a posting that he posted for his fans. I love to see entertainers interacting with their fans. Without the fans, they would not be who they are or where they are. I got to learn about actor, model and fitness coach Justin JC Collins. Now I am going to share it with you.
IOE: Why the name JC of The Finest besides the great looks, great body, and great Bio. Why that name?
JC: The name JC of The Finest actually started when I was in college. Everyone always called me JC since I was a child, as those are my initials to my name. When I got to college, my best friend and I started a musical group and named it " The Finest."  I was logically JC of The Finest. From that point it kind of stuck as a nickname, but applied to everything I was doing, as if you're going to be "The Finest" anything, that's the equivalent to the best or the Top. So with my modeling, acting, and anything entertainment, it fits well so I just roll with it. It's funny because that's what people know me as now, it's like the stage name becomes the real name, similar to Dwayne Johnson, everyone knows him as "the rock." But I'll take it, it's cool.
IOE: From Songwriter, Actor, Model, Fitness Guru. How did it all begin for you?
JC: It all began when I was a child, my mother and father always told me to be a leader, not a follower, and do what you love. I've always played sports, loved music, and dreamed of being on tv, just like the stars I used to watch when I was growing up. So it started then, and really took off when I finished high school, and especially college. Being able to laser focus on what I wanted to become, really helped keep me in line with my goals, and pursue them full force and level up. So no more Cell phone pics or video, I wanted to be on the cover of magazines, network Tv, national commercials, and blockbuster movies. It's always been staying hungry, and working for more.
IOE: What is one of your proudest accomplishments since being in the entertainment business?
JC: One of my proudest accomplishments has been first, being fortunate enough to be able to have the opportunity to do what I love every day. That is very humbling, and I am very thankful for that and do not take it for granted. Second, has been the ability to not only meet people that I've watched on tv since I was a kid, but work with the likes of a  Will Smith, Tom Cruise, Alec Baldwin, or athlete like Lebron James, as peers. That to me was like an ok, you belong kind of moment.
IOE: I noticed that you are very interactive with your fans/supporters. How important is it for you to connect with them?
JC: It's at the top of my list. My fans and supporters are my lifeline. Without them, there is no me. It's incredibly humbling that someone wants to know what you're doing, what you're eating when you like to workout, where you like to travel and so on. I love it. My goal way back when was to try and know all of my fans. I know that's a super lofty goal, but I wanted to let them know they all individually mater to me, and I appreciate their support. Seeing the comments every day and dms are great, and we all have our struggles, and sometimes those little messages are what can get you through a tough day. So that relationship to me is important.
IOE: You have worked with two amazing actors Will Smith and Tom Cruise. Tell us about your roles in the films and how did those come about? 
JC: Both of those roles came about by auditioning, and being chosen by the casting directors. For Jack Reacher, I was a bar patron. A small part, without lines. I was able to work with Tom the entire 16 hour day and watch how he commands himself as an actor, commits to his lines and character, and treats people on the set. With Concussion, I was a juror, and again, on the set with Will Smith for a full day. Just like with Tom, they are true professionals; machines if you will, delivering take after take perfectly. The fun thing with Will, he is who he is on screen, just like the Fresh Prince, laughing and joking, and interacting with everyone. So it was cool to see how the best in the business work in their environment, and where I have to go to get to that level.
IOE: What is your goal when it comes to the JC of the Finest Brand?
JC: My first goal for the JC of The Finest brand is to become one of the biggest influencers and recognizable talents in the world. That can spread from me as an actor/model/fitness model, to my fitness coaching, to lifestyle branding. I work very hard, and being the best, or "the finest" at what I do, is one of my concrete goals. The second part of that would be to have a positive impact on people changing their lives for the better, and adding value to wherever they struggle and helping them find a solution.
IOE: When you star in your first major movie role who would you want to play alongside You?
JC: When I star in my first movie, I would like to if I had a choice to work with Dwayne "The Rock" Johnson. That's one person people always say I look like haha. But aside from that, I respect his work ethic, positive and gratuitous approach, and his intensity of purpose. He expects greatness and works for greatness. That's who I would want to work with as together I feel on screen we could accomplish incredible results.
IOE: Could totally see you as the next big action star, maybe a remake of Shaft, would you take that role if offered?
JC: Thank you, but yes, As long as the script and opportunity was a great fit, why not! I've always loved action films and would love to be involved in that process of putting another great one together.
IOE: For the young men growing up and wanting to be in the entertainment business what advice can you give?
JC: The advice I would give to young men looking to get into the entertainment business would be to be ready to work hard, have fun, and love what you do. If you're in it for the money, don't do it because it's always hard work before the Dream. There will be a struggle, rough times, disappointment, and rejection.  Every day won't be an Instagram story or a highlight with smiles attached. But if you stay focused, work hard, count your blessings and are resourceful, one day you will earn your opportunity for success.
IOE: If you had to choose one between Actor, Model, Fitness Guru or Song Writer. Which would you choose and why?
JC: That's a tough one. The main goal is to impact people in a positive way. With the acting and modeling, they are more public and with increased exposure, I'll be able to reach more people. My thoughts would be the more eyes that are on me, I'd be able to introduce aspects of my life that show I'm more than just a face or a character. Like with being a fitness guru, I could give insight on how being positive and healthy improves my life, and helps me be at my best; and with that how it could help their life, by exercise and eating healthy. Lastly, with songwriting, everyone has a vibe, a favorite song, a mood. I would love to impact someone's life or lives by writing a timeless song that never grows old, like a song about love, or having the best times of our lives because that's what life is about. Living, and enjoying every moment.
IOE: What is your next move? 
JC: I have huge plans for my future that are taking shape already this year from brand modeling campaigns, national television commercials, nightly shows, and big screen movies. Throw in the plans I have to help my Fitness clients change their lives, and with hard work and gratitude, I look forward to great results!
instagram.com/jcofthefinest
facebook.com/jcofthefinest
twitter.com/thefinestmusic
youtube.com/jcofthefinest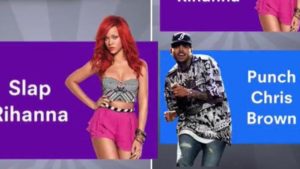 Snapchat has made the very poor decision to post a question referring to Rihanna's unfortunate domestic situation with ex boyfriend Chris Brown. She spoke in terms of the poor choice and now Snapchats stock is plummeting.
I honestly feel like people do not think before they do. What was the point? What are your thoughts?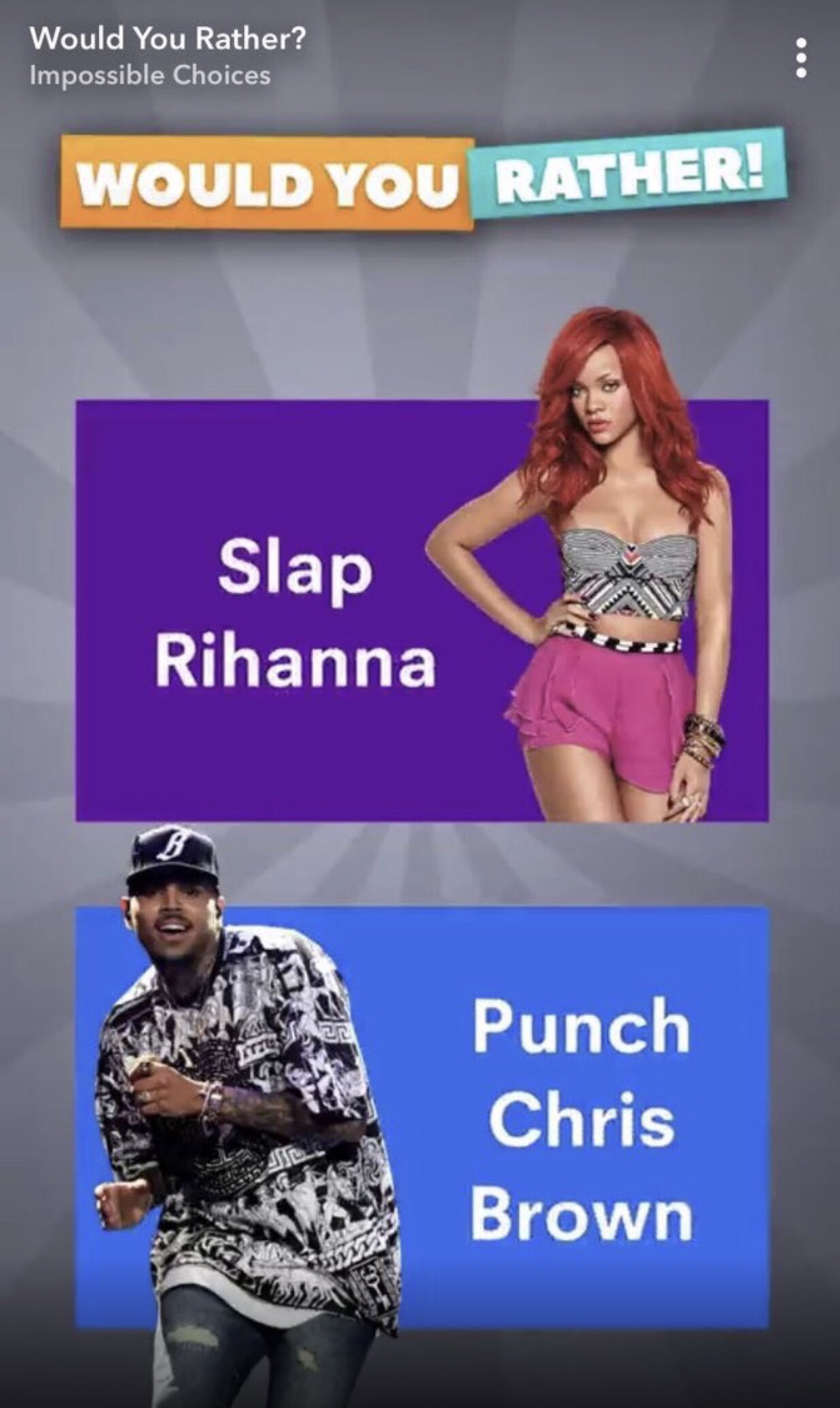 Here is what Rihanna had to say:
"Now SNAPCHAT I know you already know you ain't my fav app out there! But I'm just trying to figure out what the point was with this mess! I'd love to call it ignorance, but I know you ain't that dumb!" she wrote. "You spent money to animate something that would intentionally bring shame to DV victims and made a joke of it!!! This isn't about my personal feelings, cause I don't have much of them…but all the women, children and men that have been victims of DV in the past and especially the ones who haven't made it out yet….you let us down! Shame on you. Throw the whole app-oligy away."