Bangladesh Talks Signing With Cash Money & Brandy's "Two Eleven" Album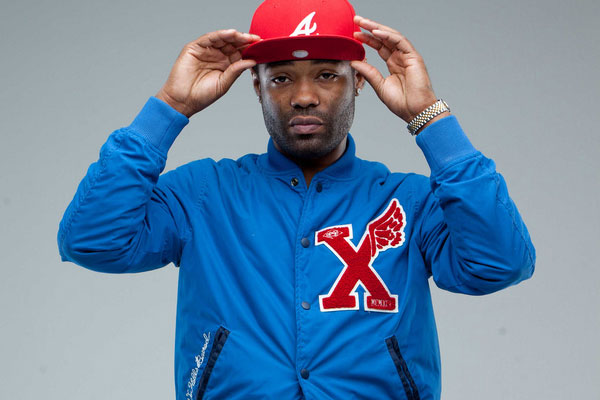 Bangladesh is the hottest producer in the game right now. He is responsible for creating hits for the biggest artist in the game like Ludacris, Beyonce, Rihanna, Nicki Minaj and Ke$ha just to name a few.
His work dates back as far as 1998, but after producing "A Milli" for Lil' Wayne's The Carter III album he has been mentioned in the media non stop. The instrumental to "A Milli" was so hot, that every rapper's favorite rapper had to spit a few bars over it.
In 2012, if you want a hit record, Bangladesh is the producer to get the job done. If you don't have a track from him on your album, chances are your project isn't hot.
The super producer spoke with us for an exclusive interview to speak about the controversy surrounding non payment from Cash Money, signing with the label and working on Brandy's comeback album, 2/11.
IOE: How did you come with such a unique production sound?
Bangladesh: The influence comes from studying producers like Timbaland, Organized Noize and DeVante. The era of when music was about different styles. You shopped for music back then because everyone had their own style. You wasn't buying two CDs and they have the same type of sound on it. That is what inspired my sound.
What's the process of creating that signature Bangladesh sound when you get in the studio?
It's just something that is natural for me, it's just how it comes out. I can't control it, everything I was making was single material. People think you try to make singles but it's just what happens. It's not something I'm trying to do.
Lets talk about the Cash Money controversy over non payment. I know the media can hype things up, but was there really beef or was it just business?
It was business. Sometimes the bad business turns into beef. It was just not the best situation at first. Sometime people don't stop to handle business thats not in their face. I don't think it was something that was intentionally done. I think it was like they were so busy and had so much going on that it was out of sight out of mind. I didn't go to the media to put out bad vibes about Cash Money. During the time I did "A Milli," a lot of people wanted to interview me and when questions were asked, I answered them how I felt because I keep it one hunnid like that. Sometime you can talk too much to the person doing the interview not knowing that they just want you to make them look good. I was mislead, but I don't take back what I said. I just would not have said it to that person doing the interview.
What made you decide Cash Money was the right label for you?
Me and Baby developed a relationship ever since "A Milli" and "6 Foot 7 Foot." Since "6 Foot 7 Foot" the relationship had grown because he was trying to resolves the issue. Once it was known there was an issue, it immediately started to get handled. Real recognize real at the end of the day. We are both doing our thing in the music business and it's important to associate yourself with people that are making things happen, so I felt like it was the right thing to do .
Did you have the chance to get in the studio with Lil' Wayne for "A Milli," or did you just send him the beat?
Naw. Everybody wanted A Milli, I could have sold that to anybody but I didn't want to sell it until I heard Wayne on it because that is who I heard on it when I made it. It was a lot of new artist that wanted to buy the beat and a lot of A&Rs wanted to buy the beat. I'm all about the right move instead of just taking the check. I could have sold that beat to a artist that got shelved and it never came out, so it was all about making the right move.
I understand you are working on Brandy's new album 2/11. How did that happen?
It's crazy because I was out in Cali in a Ke$ha session with Dr. Luke, and her mother called my partner and told him that I was Brandy's favorite producer and she wanted me to produce her album. I was shocked because I didn't know she knew about me. She came to the studio that same day and she was so humble, that she just sat on the floor and listened to my music and was going crazy over the beats. She didn't have a deal at the time, but a year later she got a deal and we started working. It's real dope when you can work with someone who seeks you out and really wants to work with you.
What's the vibe like being in the studio with Brandy?
She's just real into it, intense and still got the passion about the music. She still one of the best vocalist in the game and any veteran star will tell you that.
What's the sound like on Brandy's 2/11 album?
The music is new and against the grain. As far as the content, she still the same. You know most females get sexier and they cloths come off and they talking about other stuff. What I appreciate about her is she stays true to herself, she gone do her. If the song is written to sexy she isn't going to do it. She wants to stay in her lane and the music is on another level. It's a different sound of r&b, its Bangladesh beats and Brandy's vocals.
Can you describe the sound of 2/11 in one word?
Refreshing. It's just refreshing man, if you been listening to music you haven't got any satisfaction from the music lately. If you a Brandy fan, you gone be satisfied. Its not gone be one joint or two joints, but its gone be a lot of joints on there to rock with that you gone wonder why they not on the radio.
This album is considered her big comeback album, can you say with confidence that 2/11 is it?
Hell yeah! She did the right thing. I don't want to toot my own horn, but people need to fuck with me. And when you seek me out, I really put on for you. I'm gone give you all my best beats. She has always been the type of artist that likes to rock with one producer or maybe two. She always used that formula, and now she rocking with me. I really appreciate her for considering me.
What else can we expect from Bangladesh in 2012?
I worked with Far East Movement, Kesha, I try to do more pop extreme type things. I worked with 2 Chainz, thats like my family. I also worked with Jeremih, E-40 and Kelly Rowland. Actually i'm working on my album. It's a production based album, I got a lot of features on it. I'm actually putting out a song on Tuesday called "The Opera" with myself, Baby and 2 Chainz.