Beyoncé Texted Meghan Markle About 'Generational Curses' After Controversial Oprah Winfrey Interview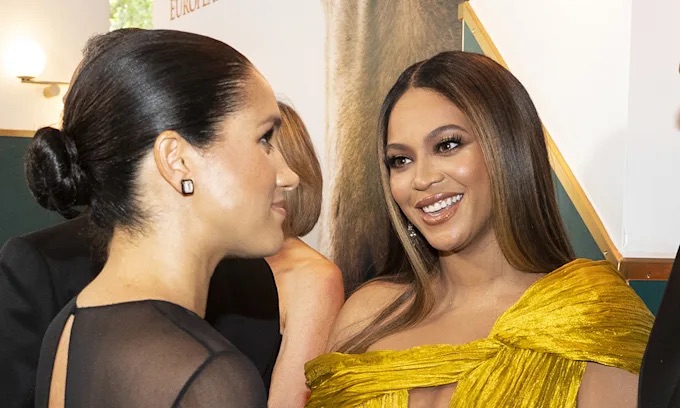 Harry & Meghan,' now airing on Netflix, Meghan Markle revealed she was taken aback when Beyoncé reached out to her following her and Prince Harry's interview with Oprah aired.
In the sixth episode, Meghan was excited when she got a text from Queen Bey herself. "Beyoncé just texted" Prince Harry, 38, theatrically gasped. "Just checking in," Meghan said with a smile of the message. "I still can't believe she knows who I am!"
"Go and call her," Harry suggested. "No, it's okay," his wife replied. "She said she wants me to feel safe and protected. She admires and respects my bravery and vulnerability and thinks I was selected to break generational curses that need to be healed."
This all started after an interview with Oprah, which aired on CBS, the couple spoke about losing police protection, escalating strain with the rest of the royal family, and the sex of their baby on the way. Meghan revealed that she experienced suicidal thoughts because the royal family had concerns about how dark skin their child might be when he's born.
Meghan and Beyoncé seemed to hit it off when they met in July 2019 at the London movie premiere for the live-action reboot of The Lion King