Celebs Flock Ringside To Watch Floyd Mayweather Take Home His 50th Straight Victory Over Conor McGregor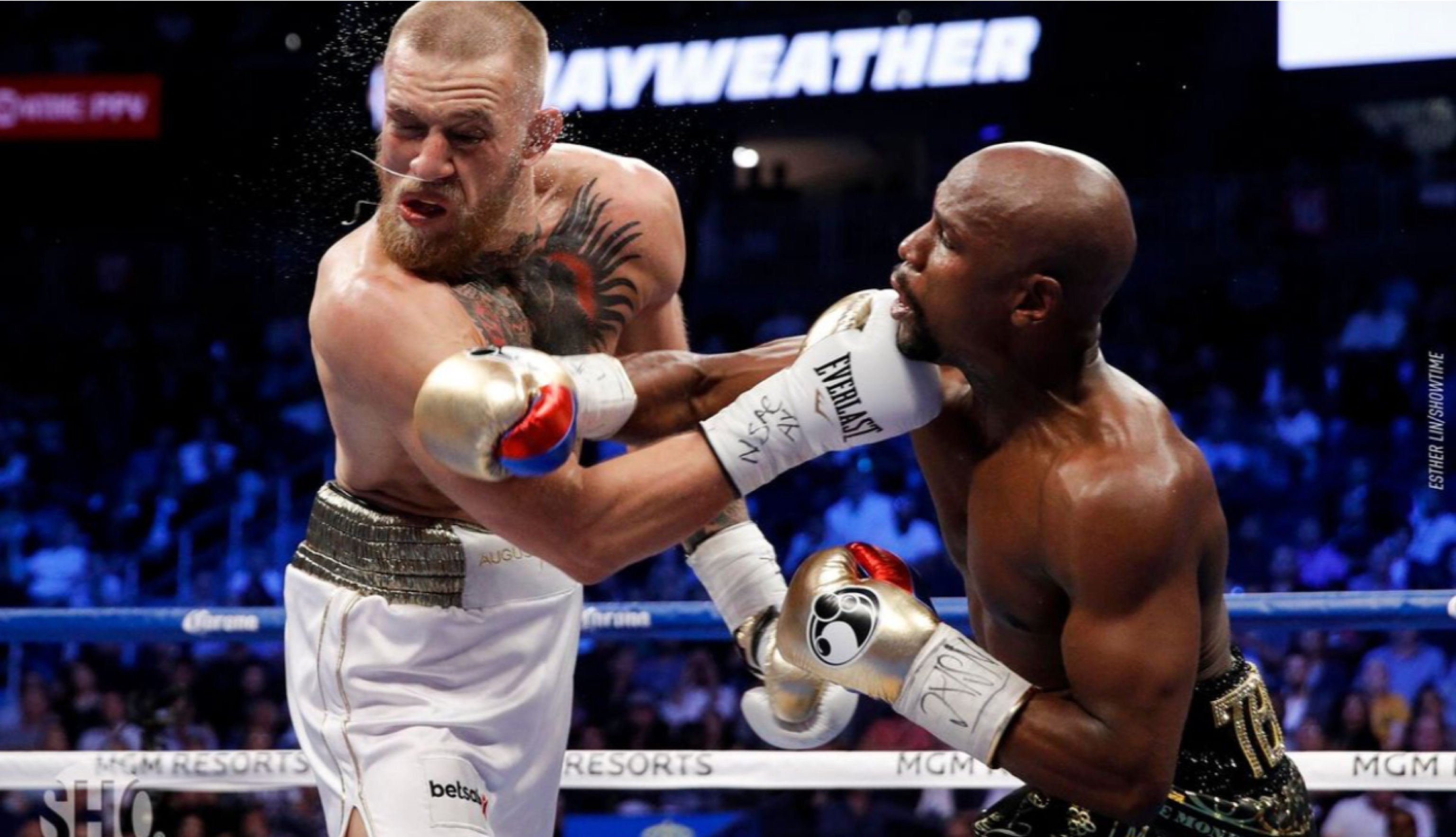 It's official… Floyd Mayweather has ended his boxing career with the perfect record. If you didn't get a chance to watch the fight last night, Mayweather defeated Conor McGregor in the 10th round after the ref declared a TKO marking it his 50th straight victory.
WATCH: Mayweather beats McGregor; legendary boxer takes down UFC star: https://t.co/44fQplJo20 @KennethMoton pic.twitter.com/b9cK7hwOz6

— Good Morning America (@GMA) August 27, 2017
"This was my last fight tonight. For sure," Mayweather said. "Tonight was my last fight. Tonight I chose the right dance partner to dance with. Conor you are a hell of a champion."
The fight drew a crowd of over 14,000 people to the T-Mobole Arena in Las Vegas and it was littered with celebs. Diddy helped Cassie bring in her Birthday ringside and JLo and Alex Rodriguez weren't too far off as well. Other celebs mentioned were Leonardo DiCaprio, Lebron James and his wifey, Angel Brinks, Ray Lewis, Paul Pierce, Steve Harvey, and many more.
Welp… all is well that ends well…check all the celebs who came through …