From Bad Boy Records to A-List Hip Hop Artist: Discovering The Legacy of DJ Finesse
His remarkable talent, captivating personality, and exceptional collaboration skills have contributed to his enduring success in the entertainment world.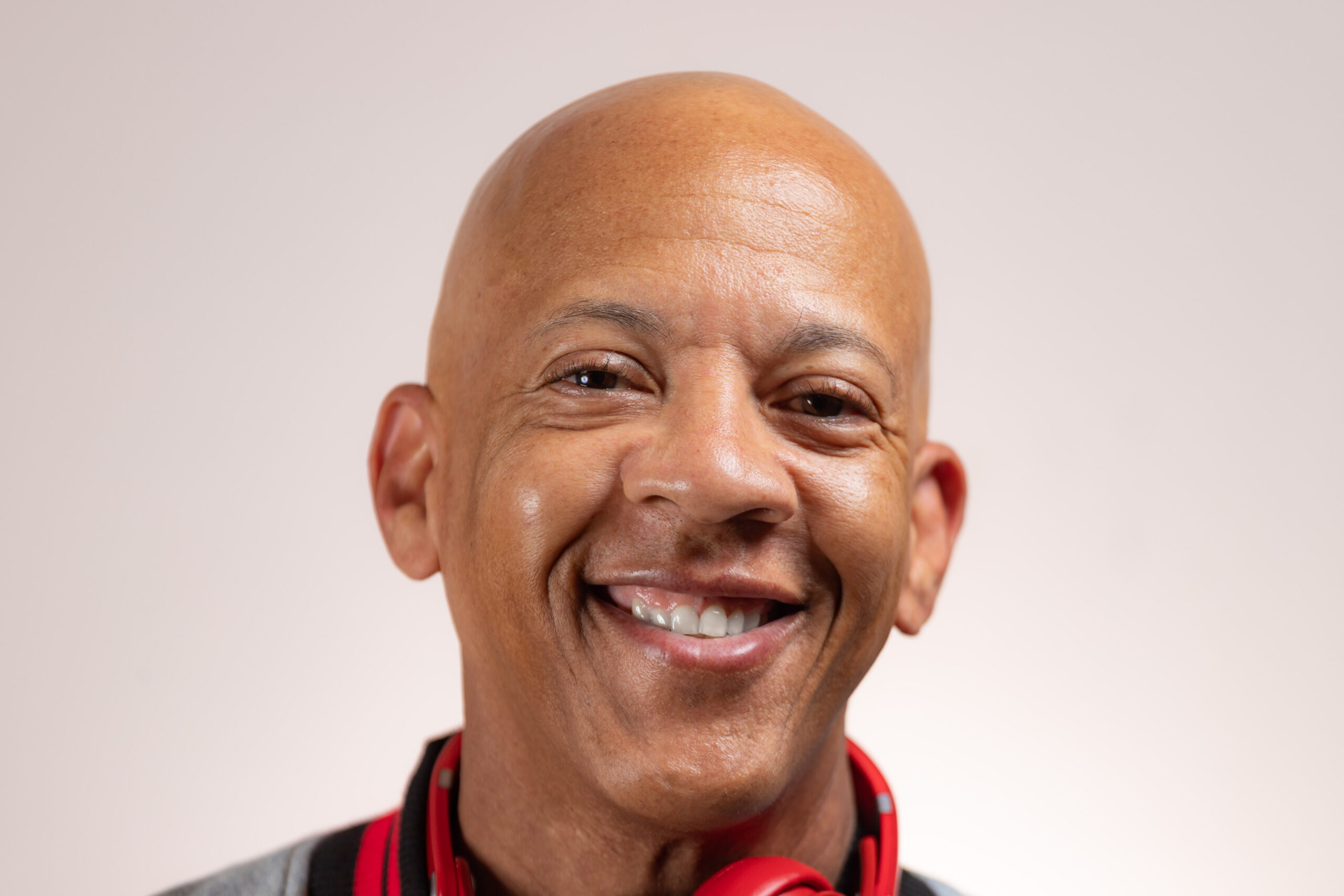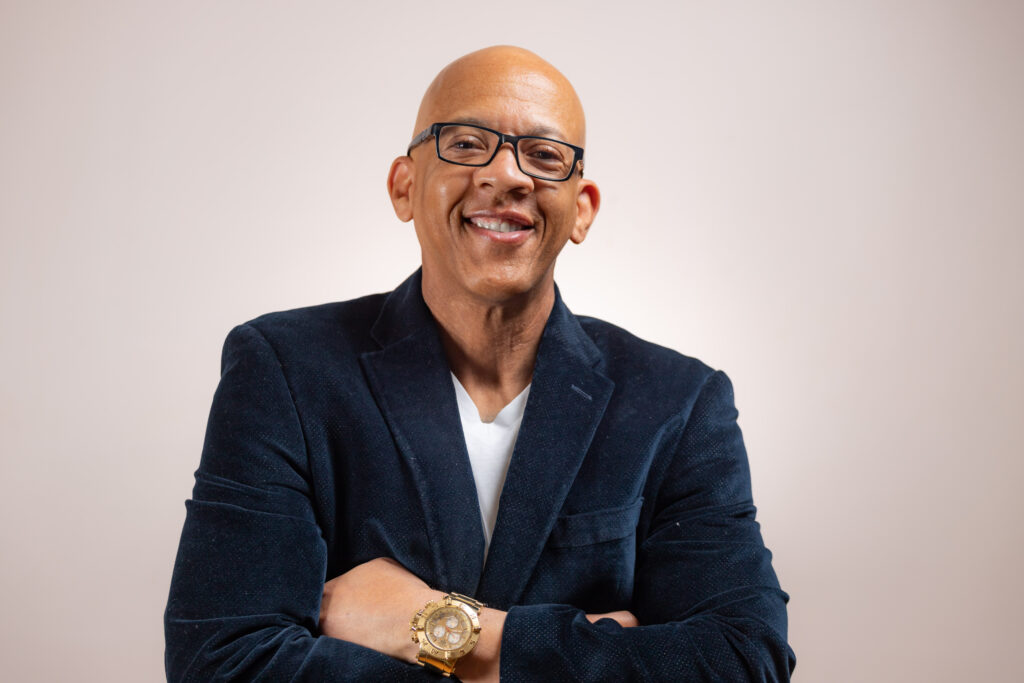 DJ Finesse, known as "The Crowd Favorite," boasts an impressive career as a former DJ for Bad Boy Entertainment/Records spanning three decades. Throughout his journey, Finesse has established himself as one of the industry's most diligent and dedicated DJs. His remarkable talent, captivating personality, and exceptional collaboration skills have contributed to his enduring success in the entertainment world. Finesse's ability to seamlessly connect with individuals and brands has solidified his reputation and ensured his longevity in the industry.DJ Finesse has had the privilege of collaborating with an impressive roster of A-list celebrities throughout his career. His remarkable talent and reputation have attracted the likes of industry giants such as P Diddy, Jamie Foxx, 50 Cent, Kat Williams, Ice-T, Nelly, Cisco, Magic Johnson, Ludacris, A Boogie, Nick Cannon, and numerous others. Finesse's ability to work alongside these esteemed individuals speaks volumes about his skill and professionalism in the industry.
---
How did you get started in the DJ industry? I saw my first DJ when I was 13 and I was amazed! To say I was hooked is an understatement. His name was Dj Buck. That chance meeting started me on my path to becoming DJ Finesse. I was dabbling in Hip-Hop, but being from Rhode Island at that time we had very few references. In 1987-88 I was a freshman at the University of Rhode Island. There I met Masta Ace (from the Juice Crew) who was a senior. We became cool and after he graduated, he went back home to NYC to work on his first album. I made it a point to go to New York as often as I could. I got to see Hip-Hop in its birth element.
I realized how privileged I was to see and hear what I was seeing and hearing during that time period. I consider Ace to be much more than a friend. He was a Hip-Hop mentor. I can't put a price tag on the Hip-Hop education I was receiving. It opened my eyes to the possibilities and I was ALL IN! I truly believe I would not be where I'm at in my career if not for Masta Ace.
I remember making cassette tapes of Marley Marl on 107.5 WBLS. He was the on-air personality and Pete Rock was the DJ. The show was called the Marley Marl In Control Rap Show. This access helped cement my foundation as a DJ. I was enamored with what Pete Rock was doing. Imagine having tapes of the iconic producer Pete Rock. No one on campus had these tapes. No one in Rhode Island had these tapes. I would listen and study them for hours in my dorm room.
I consider Ace to be more than a friend, he was a Hip-Hop mentor. I would not be where I'm at in my career if not for Ace. I knew in my gut I was Hip-Hop and I was determined to show the world.
 When did you first work with Bad Boy Entertainment?  I first started as an official DJ for Bad Boy Entertainment in 2004. In 1999 I recorded 106th & Park with hosts Aj & Free. I was the DJ for Hip-Hop Legend Special Ed as he performed his classic hit, "I Got It Made". Early 2000 I came back to BET to shoot Rap City's The Basement with Big Tigg. After filming those two shows I was nationally recognized. EVERY record label started sending me vinyl and CDs! The relationship with Bad Boy Entertainment came 4 years after shooting those two shows. Those 7 years were a fantastic time in my life. Working as a DJ for Bad Boy Entertainment afforded me national and global opportunities. I soon realized that Bad Boy was much more than a record label, it was a global brand and that affiliation catapulted my career. 
Can you tell us about your experience working with hip-hop icons like Ice T, Nelly, and 50 Cent? Working with icons gives you a huge sense of accomplishment. You realize no matter where you're from, real respect real. With 50 Cent, I was invited to his Mansion in Connecticut twice. The first time was a DJ appreciation party/ Mobb Deep album listening party and video shoot. I believe Mobb Deep was shooting the video for "Have A Party". 50 rolled out the red carpet and spared no expense. His mansion was packed with Mixtape DJs, Club DJs (me), Radio DJs, etc…It was dope chopping it up and building with other DJs in that setting.
The second time was a BET Pool Party. I remember all of us in attendance being chauffeured to and from his mansion on wrapped G Unit tour buses. This dude is a marketing genius! The party was dope with all of G Unit present. D-Nice was on the 1's and 2's and Young Buck on the grill! Just like with Bad Boy, when you're around people of this stature, for me it's not so much awe as it is motivation.
Ice-T I met through Special Ed when Ed and I were collaborating on an industry night in Providence Rhode Island. Ed was coming to Rhode Island from Brooklyn every Thursday and he would bring different artists with him. One Thursday he brought Ice-T, Smoothe Da Hustler, and Trigga Da Gambler. It was dope to see Ice T in a more intimate setting and see how down-to-earth he was. I also got a chance to see his work ethic and how he valued his brand. He wasn't there to perform but he damn sure took the stage. He made sure he gave whoever was in the club a dope performance. That to me was an eye-opener. I learned that someone in the audience may be seeing you perform for the first time. Packed or not, when you take the stage, you owe it to everyone to perform!
With Nelly, I was the DJ at his clothing booth during the Las Vegas Majic Clothing Convention. I was never one to be star-struck. I looked at these meetings as
opportunities to learn, build, and showcase my talent. If you pay attention, you get to witness the mindset of an icon and you can see how he's gotten to where he is in his/her career. I remember overhearing him and Russel Simmons talking about making their next million. I had no idea what the endeavor was, but I sat there shaking my head. It wasn't jealousy or envy, I knew I had arrived and it was time to go to work! That feeling was cemented when I was the headline DJ for his party crowning Ms. Applebottom at the Rum Jungle in Mandalay Bay Las Vegas.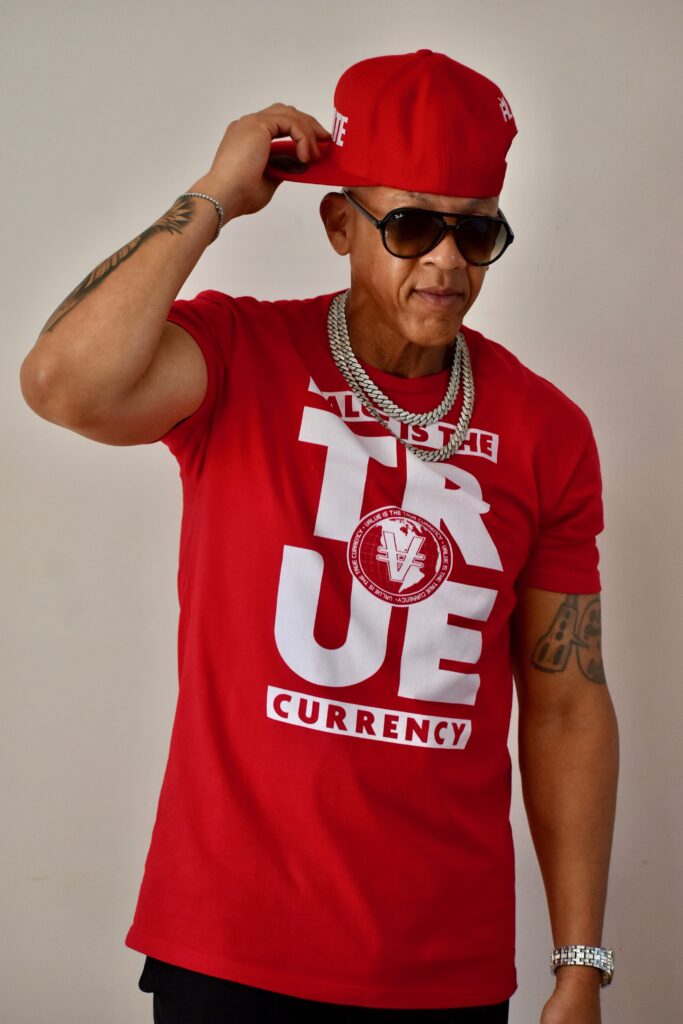 How important is it to have a good working relationship with the artists you collaborate with? Working relationships are such an underappreciated value. I would not be where I'm at in my career if not for the relationships I've been able to maintain and cultivate. In my opinion, working relationships only happen when each person continues to bring ideas and opportunities to the table the other sees value in. That value if nurtured properly has the potential of expanding each person's business and brand. I believe I'm where I am today because of my ability to maintain positive working relationships.
What inspired you to write "From Personal to Purpose"? In 2015 I started diving into Personal Development. As a college graduate with a Bachelor's Degree in Criminal Justice, I had never been exposed to Personal Development. The information I was reading in these books was profound and life-changing. I learned if one person tells you something you can dismiss it. If two people say the same thing you can call it coincidence. 3,4,5 people all saying the same thing, you might want to pay attention.
Over the course of my career, many conversations ended with people telling me I needed to write a book. Humbly, those suggestions didn't resonate because I didn't feel I had a story relatable enough that would be worth telling. I believe it's easier to receive a message from someone who has done the very thing others are telling you to do. My friend Jonathan Rosales self-published his book in 2017. After attending his book release party, he pulled me aside and suggested to me that I needed to write my book. His message struck a chord and the irony was later that year, I was diagnosed with
Squamous Cell Carcinoma. It's a form of cancer triggered by the HPV virus. As I began to look back on my life and my career as a DJ, I realized it was very personal. I didn't have an entourage or a group of DJs I was affiliated with. I wasn't in a group, so all of my accomplishments were mine and mine alone. Being diagnosed softened me for sure. For the first time in my life, I felt I had truly found my purpose and a story worth telling.
Can you give us a brief overview of the book's message? The overall message of the book is finding your purpose and living a life of fulfillment. How do you "Finesse" life lessons and turn them into your true calling? The book is in the Personal Development/ Self Help genre. I believe if you read it, digest and apply the nuggets within the chapters, it can help anyone get where they want to go in life. Life is, without question, going to place barriers in your way on your journey to being successful! The question is how do "YOU" show up when it does? So many people are struggling and looking for a way out of their current situation, job, career, finances, or relationship. Change starts from within. From Personal to Purpose is full of pain, vulnerability, transparency, real-life stories, examples, quotes, and references that I believe are extremely beneficial to anyone who takes the time to read the hard copy, Kindle, or audio version.
What was your writing process like for "From Personal to Purpose"? This is a really good question! I played college basketball and my process for writing this book, in my mind, was similar to my routine when shooting free throws. To be successful at anything I believe you have to create a winning routine. I have always been around an 82% free-throw shooter. When I started writing the book, I knew I had to create a routine. I had a lot going on at the time so creating a routine would allow me to focus and stay on task.
Music has always been a huge part of my life so I would first play "Optimistic" by Sounds of Blackness. That song still brings out so much emotion. Next, I would play "It's My Time" by Fabolous ft/ Jeremih. The title speaks for itself but for the sake of this interview, when I hear Jeremih say "Go hard today, can't worry about the past that was yesterday…" I was locked in! The last part of the process was going on YouTube and finding Hip-Hop Jazz instrumentals. I needed music but not the words as I was trying to
find my own. That process allowed me to lock in and create something special. It took me 6 months to write it and I enjoyed every second. No ghostwriter of any kind! Every word is mine besides the Foreword that was written by Masta Ace.
How has the book been received by readers so far? The book has some amazing reviews on Amazon! Last I checked it had a 4.8 rating out of 5. I am extremely humbled about that. I've never written a book before so I was a bit nervous about how it would be received. My intention was to create a piece of work that inspired anyone who took the time to read or listen to it. It may not be an Amazon bestseller but if it changes one person's life, for me it's a bestseller. Writing this book was never about money or fame. It is truly about adding value and making a difference. I can't thank you enough for this interview. If one more person buys the book because of this interview, sitting with you will have been well worth the time, so again THANK YOU for this opportunity.
How do you balance your career as a DJ with your work as an author? I'm not writing anything at the present moment so the balance between the two isn't an issue. I realize that writing for me has to be non-fiction, honest, and authentic. I don't write just to write. It's a feeling. I need to feel I have something worth saying.
Presently I'm working on Public Speaking. My goal is to have an intimate honest dialogue centered around the book and my life experiences. I'm taking an online course with the great Les Brown which is amazing. I hope the work I'm putting in affords me the opportunity to come to a city near you soon.
What advice would you give to someone who wants to pursue a career in the music industry? Stay true to yourself and don't try to be something you're not. Keeping up that lie has got to be a lot of emotional stress. I'm sure I could have done some things or put myself in negative situations that might push my career forward, but at what cost? Don't sell your soul to be put on! It might take you longer to get where you want in your career, but when you get there, you do so on your own merit. The only people you owe are those who support you.
One of my mentors told me one day, "The only way through is through" and that stuck with me. When I talk to artists, DJs, and people in general, I try to instill in them to fall in love with the process and not the prize. Be passionate about your career and your opportunity. By no means am I perfect. I've failed over and over. Failure is a part of the process but it's always an opportunity to grow and learn. Try to embrace the idea that there are no such things as losses, just lessons. Trust me you will start looking at your career and journey differently.
---