No Frauds!! K Michelle Chooses Sides In The Joseline Hernandez vs Mona Scott Beef And The Puerto Rican Princess Is Pissed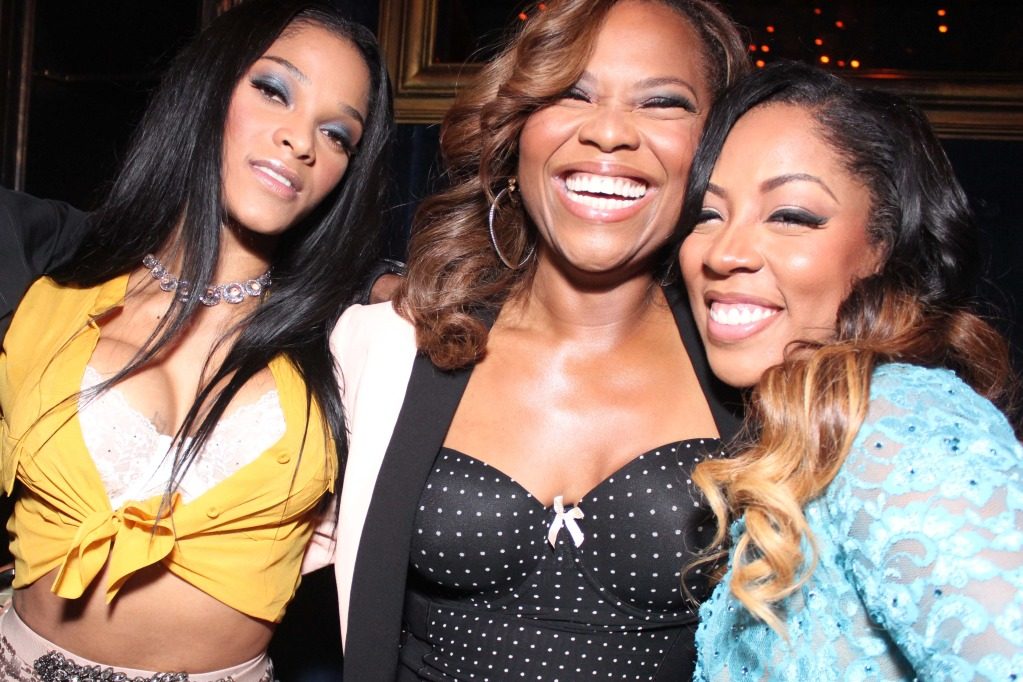 Dang, looks like it continues to be Joseline Hernandez vs everybody!!! If you've been keeping up with her latest drama, the Puerto Rican princess is now sinking her fangs into Mona Scott, who she claims owes her money and bashed for her portrayal of Black people on her Love & Hip Hop franchise.
Well, Joseline is now going after her former pum pum bestie K Michelle! Recently, a video was posted of K, Mona and reality star Shekinah Jo all enjoying a rendezvous at the singer's new Puff And Petals restaurant. In it you can hear Shekinah throwing shade at Joseline's alleged money beef with Mona before throwing K Michelle in the mix.
Shekinah: "To all you haters who always have something to say about my girl Mona, we got a real testimony right here. What's up K?"

K. Michelle: "Everything she wanted to do came true…"

Shekinah: "She pay everybody, ain't nobody going unpaid!"

K. Michelle: "She has had my back, we've been through so much.
https://instagram.com/p/BWP5WExDgmu/
Of course the clap back queen could not pass up an opportunity to respond back to the side K Michelle chose.
https://instagram.com/p/BWOueiGAm1z/
Yikes! Surprisingly, K Michelle may have also responded back to the shade but she took the higher road. She posted to her IG the reason why her loyalty to Mona remains intact even if the girl she shared a few kisses with for TV doesn't like it.
Very noble of you K….