Kanye West Goes On Jay Z & Beyonce Rant & Breaks Down During Show, Kid Cudi Consoles Him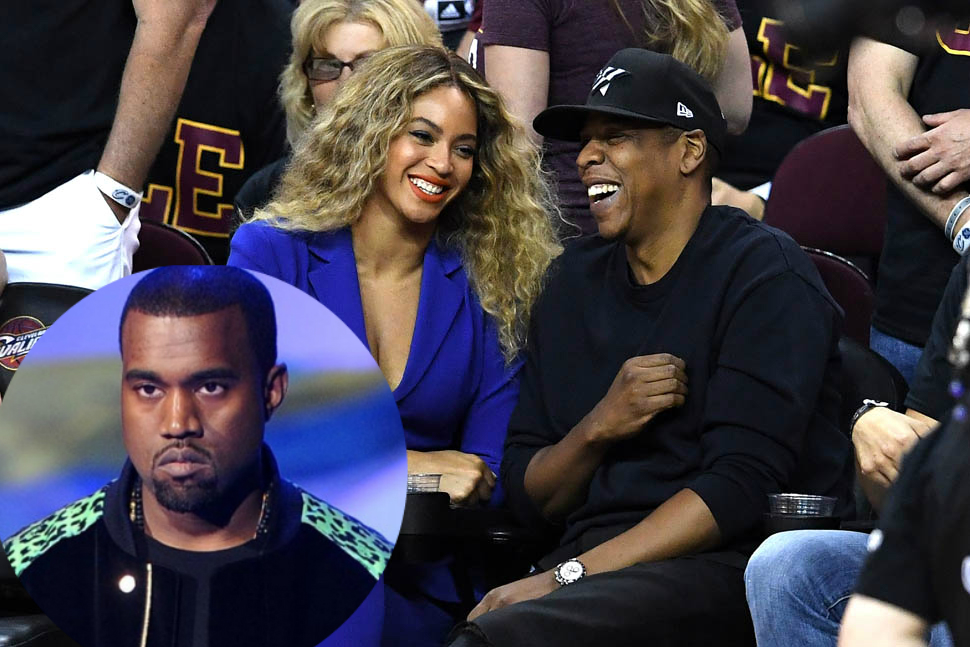 OMG! Kanye West has lost his mind completely. The rap star has gone on another one of his epic rants. At the rate he's going it looks like he might end up being more famous for these rants than his music these days. Yeezus decided to blast Jay Z and Beyonce once again during his Saint Pablo show in Sacramento, California. He decided to address some issue he had with Bey over video of the year award at the MTV VMAs and it looks like Jay Z still haven't called Ye. The show was cut short and Kid Cudi had to even console him.
"Beyoncé—I was hurt because I heard that you said you wouldn't perform unless you won Video of the Year over me and over 'Hotline Bling.' In my opinion…now don't go dissing Beyoncé, she's great. Taylor Swift is great. We are all great people. We are all equal. But sometimes we be playing the politics too much and forget who we are just to win. Fuck winning, fuck looking cool. Fuck looking cool. Fuck being cool. Fuck all that, bruh. I've been sent here to give y'all my truth even at the risk of my own life, my own success, my own career. Jay Z—call me, bruh. You still ain't called me. Jay Z, I know you got killers. Please don't send them at my head. Please call me. Talk to me like a man."
Check out the videos below!
Kanye West exposes Beyoncé and Jay Z at his concert pic.twitter.com/mTo9Q60h5Z

— EXPOSED (@Exposing_celebz) November 20, 2016