Keyshia Cole Allegedly "Drove Everyone Crazy" Because She Was So Hype To See Floyd Mayweather Fight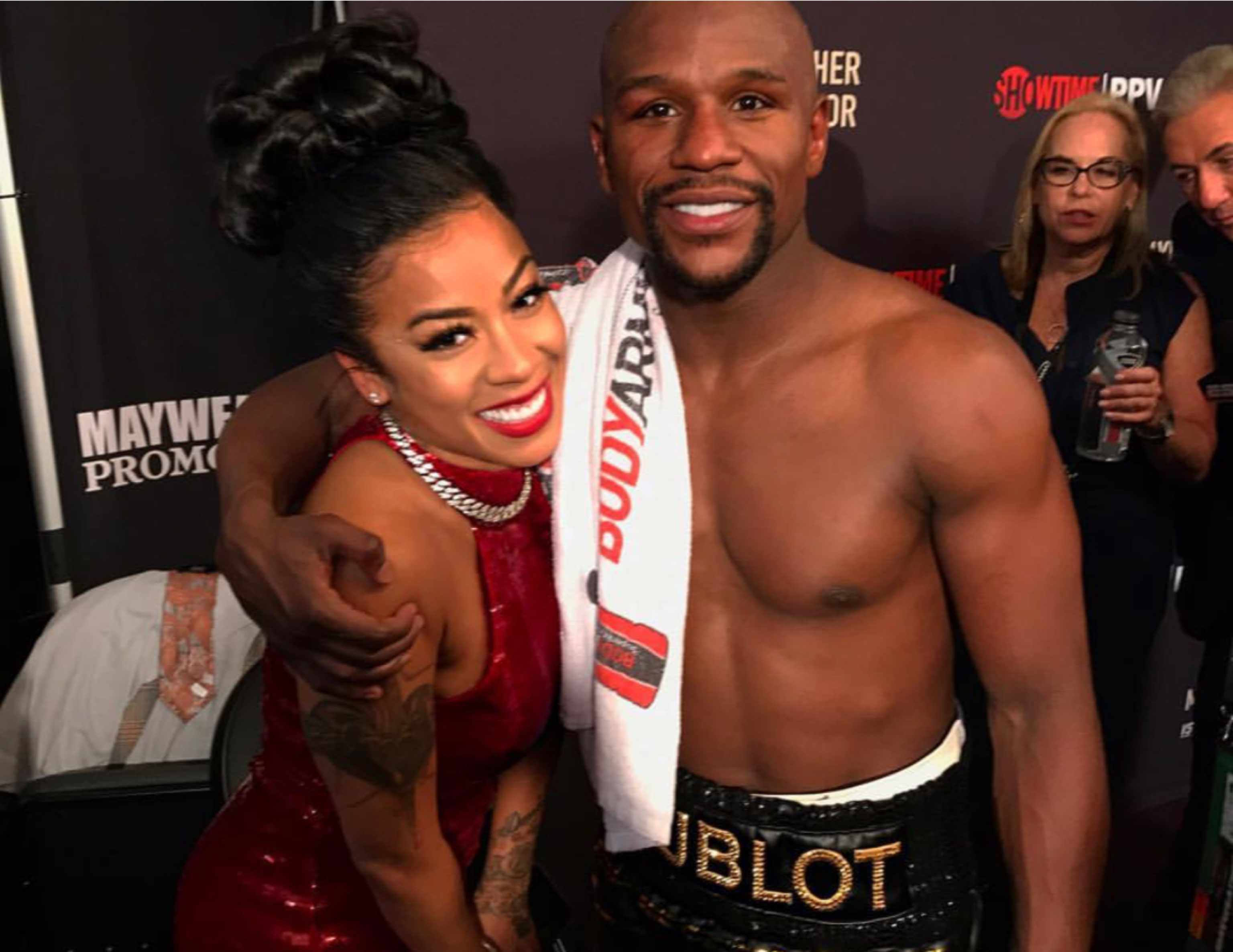 Word on the street is Keyshia Cole was too thirsty to get to Las Vegas to see her alleged undercover boo Floyd Mayweather fight.  The pair has been linked together for some time now and who can forget when the undefeated boxer gifted Cole with a Benz back in 2016.
Well according to the NY Daily News, the singer was so eager to get to the fight that she had her performance time changed just to make it.
Keyshia Cole, who's been linked to Mayweather over the past year or so, performed a 35-minute concert at Philadelphia City Councilman Kenyatta Johnson's Community Appreciation Day in the City of Brotherly Love on Saturday afternoon, then hightailed it to Las Vegas on a private jet, we're told.
The report goes on to say,
Apparently Cole couldn't wait to get to Vegas, and "drove (everyone) crazy" in Philly, where, we're told, she did everything she could to reschedule her show, before eventually getting the performance time changed from 7 p.m. to 2 p.m. so that she could make it to the desert for fight night. She then got a police escort to the airport, according to our sources, who said she was wearing "head-to-toe Chanel" and carrying a matching bag. Cole is in the process of divorcing former NBA player Daniel (Boobie) Gibson, with whom she appears on the reality-TV show "Love & Hip Hop."
Get yours girl… we ain't mad atcha!