Larsen Pippen Responds To Cardi B Hating On Her Sex Life At BravoCon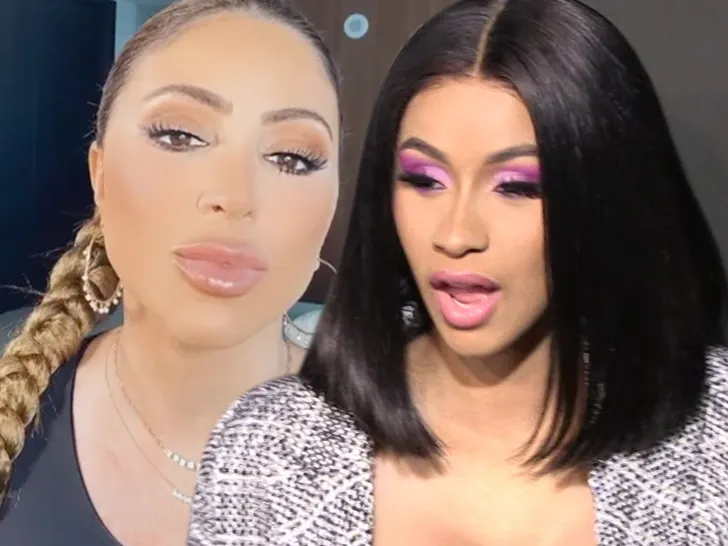 Cardi B didn't buy into Larsa Pippen's wild claims about her bedroom activities several months ago, and now, more than half a year later, she's doubling down on her stance.
Larsa had a chance to address the old beef at BravoCon during a 'Real Housewives of Miami' panel. The moderator decided to bring up the long-past drama, and LP actually responded.
In case you missed it, Larsa appeared on Andy Cohen's 'WWHL' and claimed that she and her ex, Scottie Pippen, were getting down four times a day. She admitted that even that couldn't salvage their marriage.
Cardi, however, hopped on IG live about a month later and accused Larsa of clout-chasing and spinning tales of bedroom adventures. She argued that getting busy that frequently suggests there's something seriously wrong with either the man or woman involved, and she didn't mince her words, throwing some vulgar jabs about stitching things up.
Fast forward to now, Larsa had this to say at the panel, "I don't know how someone else can comment on how many times I have sex, you guys?" She addressed the Las Vegas audience, "She wasn't in bed with us, so I don't know. I kind of feel like that was comical." 😂🤷🛏️