Lil Kim Not Going On Tour With Faith Evans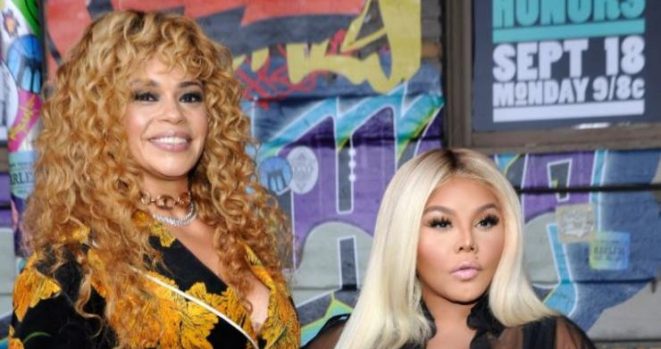 The Notorious BIG Ready 2 Die 25 year anniversary celebration went down last week. Lil Kim and Faith Evans were on deck having a good time and it was announced the two revealed plans of going on tour together. However, that news is false.
According to her publicist Soulgee
Good Afternoon All,
A rumor has been put out that Lil' Kim is doing a ladies tour with Faith Evans and this news is FALSE. While Lil' Kim has been offered to do many ladies nights tours she hasn't confirmed or committed to doing any tours at the moment. Lil' Kim will be sure to let her fans know when she is actually going out on any tour.