Nicki Minaj & Nas Hip Hop's New Power Couple?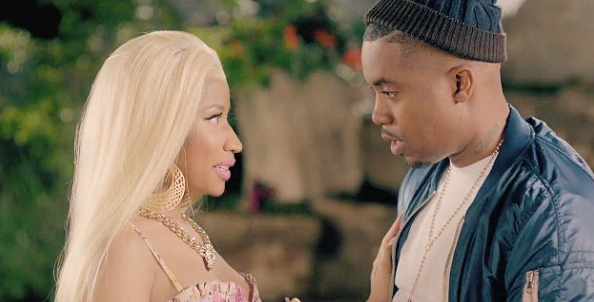 Looks like Nicki Minaj and Nas just might be dating. Late last night Nicki Minaj popped up on Instagram real serious about her sexy walk away. She was spotted rocking a chain that everyone was speculating it belonged to a male hip hop artist. Well, not that it belong to anyone but Nicki Minaj also popped up on the gram with a photo with Nas wearing matching chains.
Check out the photo below!