Nicki Minaj Original "Motorsport" Verse Proves Cardi B's Team Tried To Make Her Look Like A Hater To Fans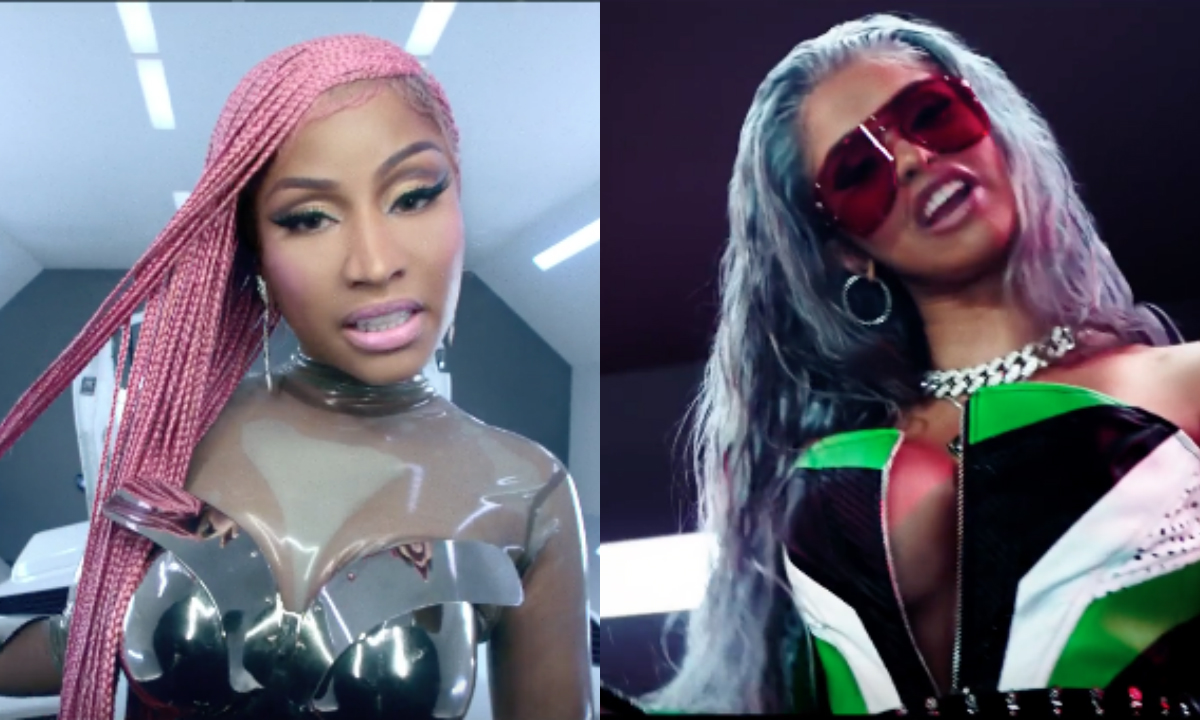 I mean what do you expect from Cardi B and her team considering this whole operation is built off payola and fake clout. Nicki Minaj has been getting tons of backlash after Cardi B and her team made it seem as if Nicki shaded her on "Motorsport" by changing the original verse and not showing up to shoot the music video the same day.
Well, today was Nicki Day and she released her two singles "Chun Li" and "Barbie Tingz" on Zane Lowe's Beats One podcast on Apple Music. Nicki addressed the beef by clearing thing up. She says the verse was changed per the request of Cardi B and the label and she didn't shoot with the video with Migos and Cardi because TokyoStylez her hairdresser couldn't make it to the set. Nicki says she asked Quavo to co sign the truth but he never did and told Nicki that he would only do that if she was his girl.
Now if you listen to the original verse below you will notice that Nicki gave Cardi props so where was the shade?
805A4617-0AC1-4526-BF66-3C899A9CAA28