Popeyes Employee Seen Making Chicken Sandwiches On Trash Bin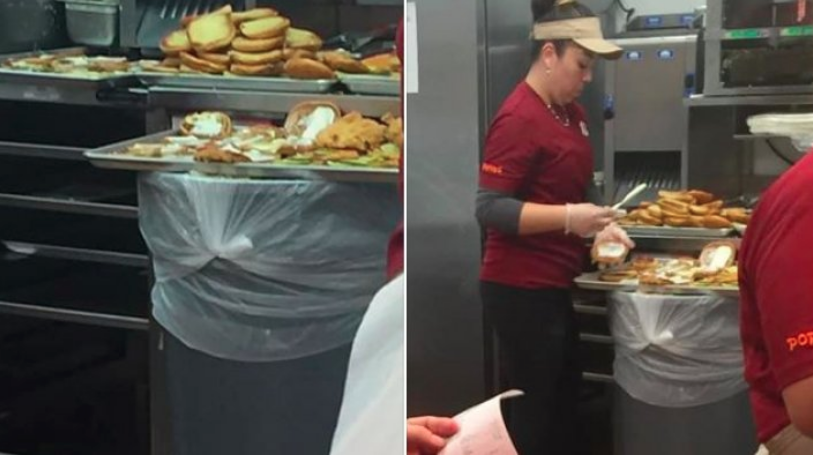 This Popeyes chicken sandwich frenzy has got social media talking and people acting out of character at any location near you. Many fights have broken out and you got to ask yourself is it really that good that it's worth all that. Especially since a Popeyes employee was recently seen making chicken sandwiches on top of a garbage can. Now I know what you all are thinking. Oh hell nah! But I had to say to myself there has got to be a good reason homegirl is getting busy spreading that sauce on those buns.
The owner of the Fairfax, Virginia location apologized and revealed why the restaurant was seen doing something that was extremely unsanitary. The Popeyes location was hit with a gang of orders. The garbage can was used because there was a order of over a 100-chicken sandwiches and they ran out of counter space. As you can see, the woman making the chicken sandwiches on the garbage can was in direct sight of customers waiting to order on line.