Teacher Make Students Pick Cotton And Sing Slave Songs [SEE VIDEO]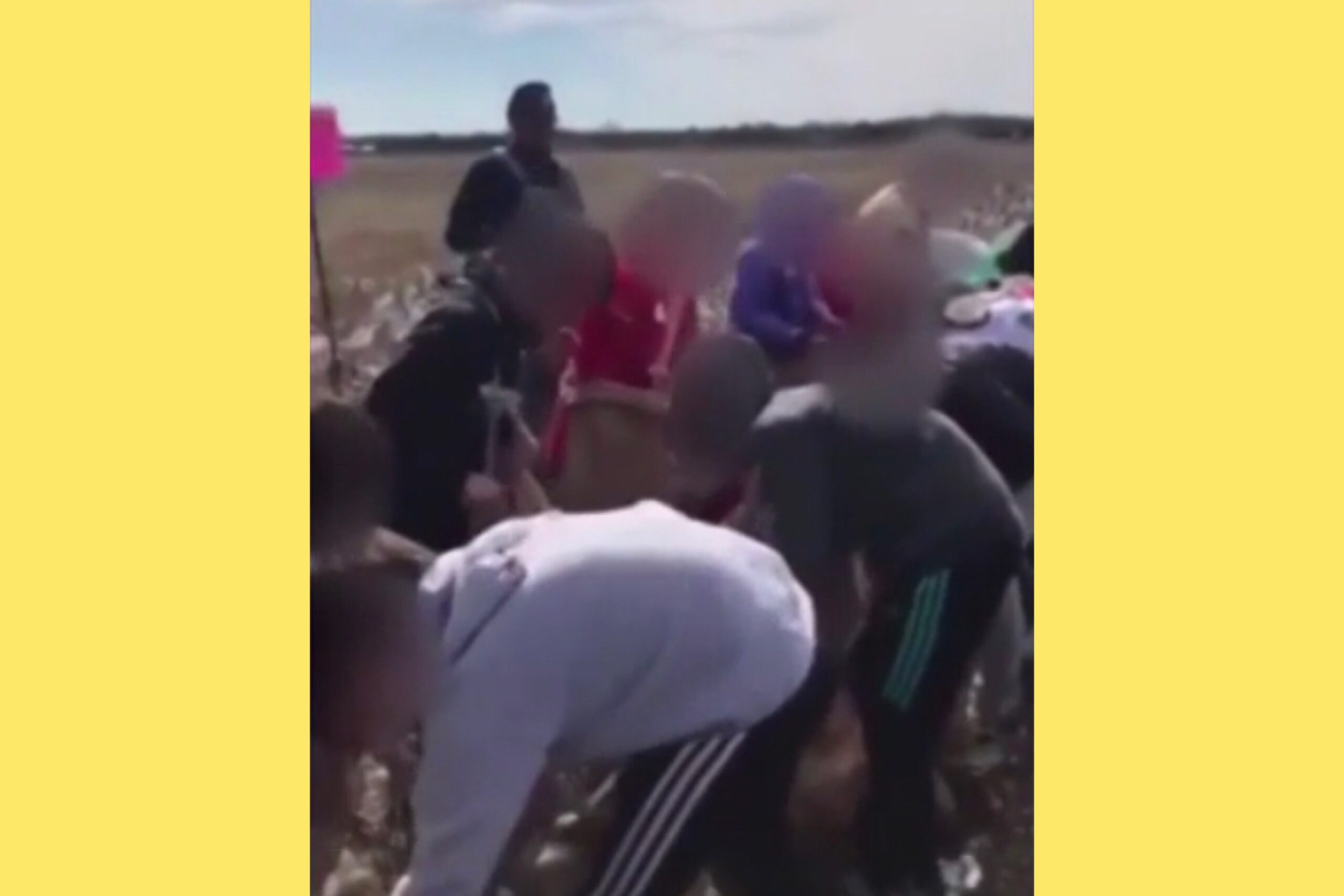 A South Carolina school thought is was ok to have students picking cotton and singing a slave song during a class field trip.
Jessica Blanchard, who has a 10 year-old son name Jamari that attends Ebenezer Avenue Elementary in Rock Hill, told Fox 46 that she's "livid" over the incident.
Cell phone footage of the kids picking cotton and singing slave songs was sent to parents by a teacher. The video shows the kids filling sacks with cotton at the historic Carroll School and chanting lyrics like, "I like it when you fill the sack. I like it when you don't talk back. Make money for me."
"I'm African-American and my ancestors picked cotton. Why would I want my son to pick cotton and think it's fun? I think it's making a mockery of slavery. A mockery of what our people went through."
Jamari said he and his classmates thought it was just part of a game. "It was a contest," he told the news station. "Whoever picked the least amount of cotton had to hold a big sack called 'Big Mama.'"
The Rock Hill School District released a statement explaining that the cotton-picking was meant to be a teachable moment for students. "As part of the fifth-grade curriculum, students study the Great Depression time period, and this field trip helps students make real-life connections to this era in American history," the district wrote.
According to Blanchard, the school system's Chief Academic and Accountability Officer, Dr. John Jones, called her to apologize. And while she understands that the exercise was well-intentioned, she urges the district to do better.
Blanchard told Fox 46, "I support the Carroll School. I support everything else about it. But I don't understand, at the end, why do you make it a point to pick cotton and sing those songs? I think it's misguided, and maybe ignorance on their part."