Rick Ross & Gucci Mane Movie Coming Soon!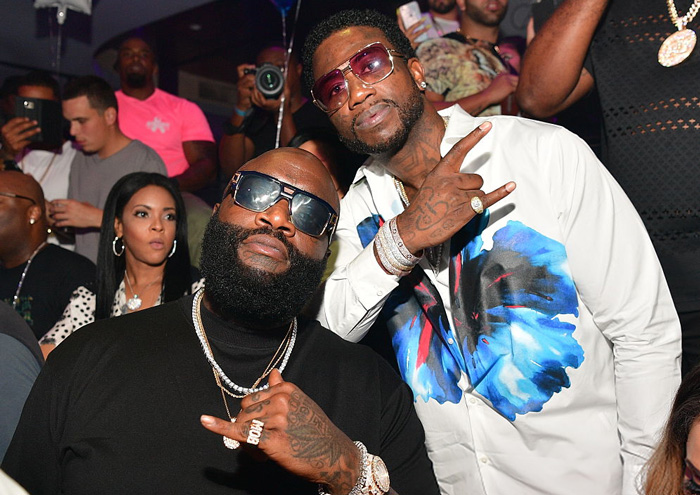 We all know rappers usually turn actors after a while in the game and Rick Ross and Gucci Mane plan on doing jus that. The biggest boss that he and Gucci are planning to release their own independent movie together during an interview with Atlanta's V-103.
"Me and Guwop gonna film our first movie," he said. "We doing that independently. We gon' be beginning that in the next three months. That's coming. That's official. They gonna see us swerving."
Ross's Rather You Than Me hit No. 3 on the Billboard 200 selling 106,000 in its first week. And Gucci is gearing up o release his new album, Drop Top Wop, and first book, The Autobiography of Gucci Mane, due in bookstores Sept. 19.