Rick Ross Taunts 50 Cent Over 'BMF' Earnings: 'Tell Him I Said Congratulations'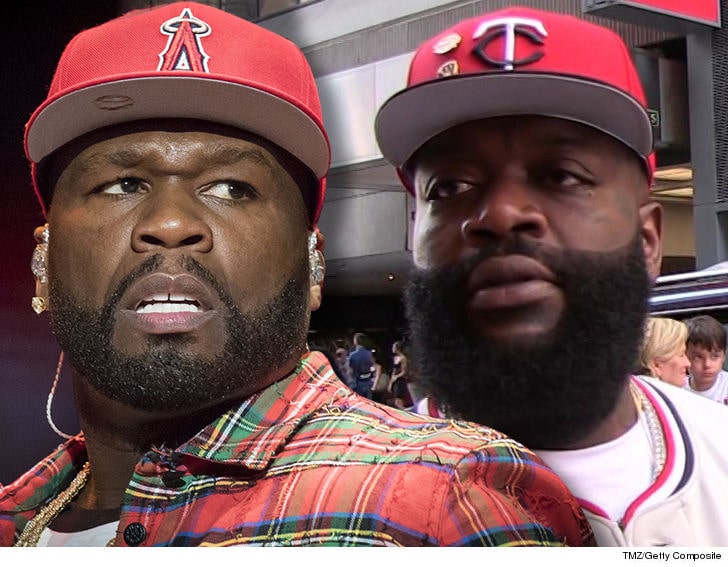 Rick Ross has had a long-time rivalry with 50 Cent and he does not seem to want to reconcile. Rick Ross sat down for an interview with GQ in which he took another dig at his longtime nemesis.
Rozay admitted he's been tuning into 50's hit STARZ series BMF, before taunting the Queens, New York native by claiming to know exactly how much he's made from the show's first season.
"Man, I saw the first [episode]. I was just trying to support the homie Meech, the n-ggas in the street. I could put [my issues with 50] to the side," Ross said. "I know he may have made a quarter million off the whole season. I'm happy he made that quarter.
"Make sure you put all these details in. I'll never let you interview me again if you take that out. Keep it. But, look I know he made $250K off the whole season, and that's good. Tell him I said, 'Congratulations.'"
And I Oop!