Steph And Ayesha Curry React To Open Marriage Rumors 'Don't Believe Everything You Read'
Allegedly Reports came out that Steph and Ayesha Curry are in an open marriage. We reported that they had side flings. Ayesha finally opens up about the rumors on an Instagram post. The adored couple wasn't monogamous … denying the claims in a response to an Instagram troll.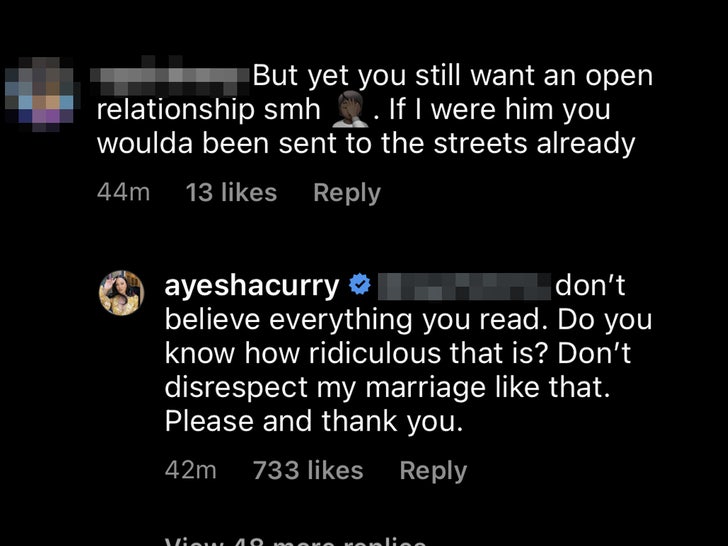 Don't believe everything you read," Curry said on Monday. "Do you know how ridiculous that is? Don't disrespect my marriage like that. Please and thank you."
Are we believing her?